Celebrating Pastor Joy: THE ADVANTAGE SHOW ( Episode on KingsChat Web
THE ADVANTAGE SHOW ( Episode 2)🔥 Who is An Advantage? An Advantage is that personality that puts you in a favorable situation or a superior position in life. Follow this compelling story of a mighty deliverance from armed bandits, as a result of the prophetic words of Our Advantage, the Highly Esteemed Pastor Joy Amenkhienan. Your hands will surely go up in praise to God. 🙌 WATCH. LIKE. COMMENT. RESHARE AND TELL A FRIEND. #CelebratingPastorJoy #TheAdvantageShow #CEPHZONE3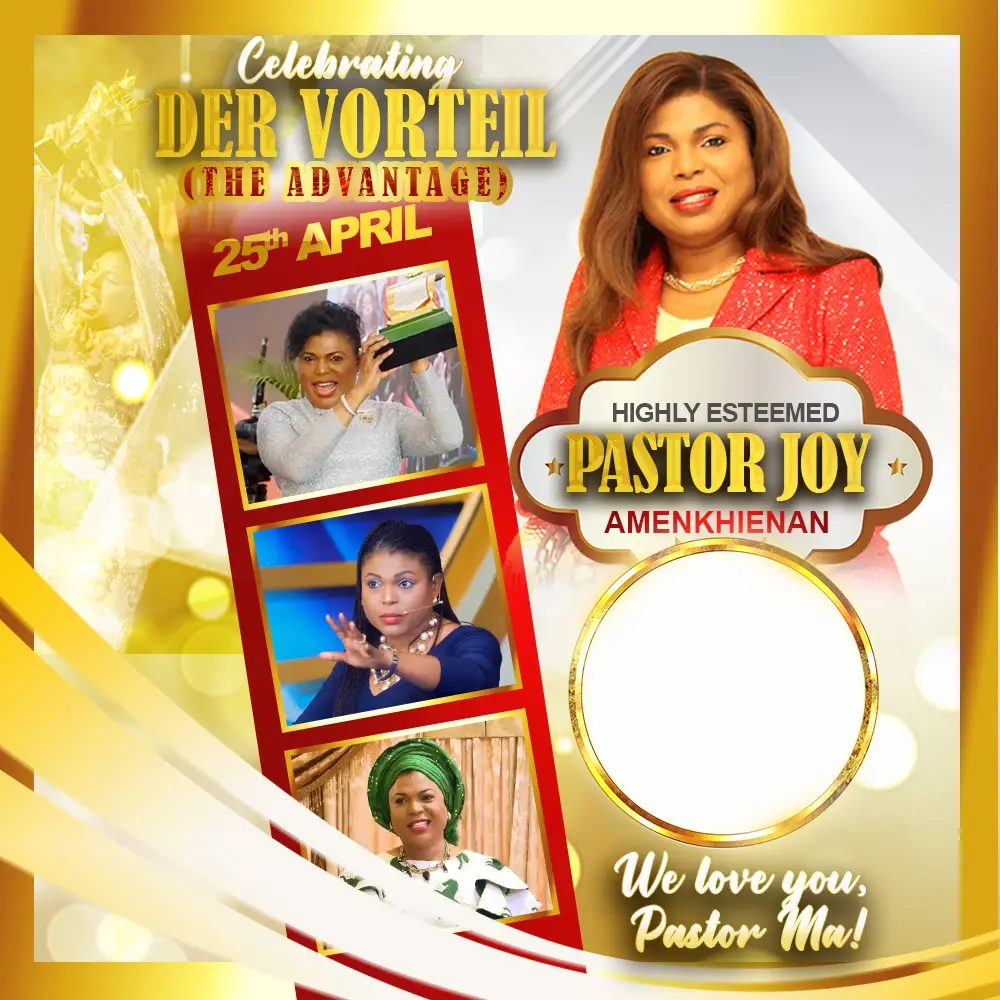 Expose' on Truth. Day 9♨♨ Wisdom of the Just!💯 #exposeontruth #A21dayStudy #happeninginApril #watchonPCDL #day9 #CEPerth #CEAustralia
Happy birthday my handsome baby Bryan. 1 year already😍😍 Your path is as a shining light, that shines brighter unto the perfect day. You will continue to grow in stature, wisdom and grace being a delight to your parents and your world. I love you ..kisses😘😘🥰🥰
Welcome To Day 10 💕💕💕💕💕💕 Bringing to you on www.pcdl.tv Your LoveWorld Specials Season 2 Phase 2 (Day 4) on Our Special 21 Day Expose' on Truth Take advantage of the opportunity to remind your Spirit of the time and season they we are in 🙌 Purchase or Gift the Spotlight Message Of the Month - "7 GREAT CONFESSIONS OF OUR SOLID FRONT" available for download on PCDL #ExposeonTruth #HappeninginApril #A21DayStudy #watchonpcdltv
I_DECLARE "I HAVE ALL THINGS THAT PERTAIN UNTO LIFE AND GODLINESS" #Sayit100TimesDaily #BlwZoneI #CampusMinistryRocks
Happy birthday pastor sir, thank u so much sir for impacting us with the word God, we love u dearly .
Get the Expose' on Truth Week 2 Study Guide now available for download on www.pcdl.tv to make your Daily Study more inspiring and exciting 😊😊 Participate in Day 10 Study with Your LoveWorld Specials Season 2 Phase 2 (Day 4) as the Message of the Day for the Ongoing Expose' on Truth #ExposeonTruth #HappeninginApril #A21DayStudy #watchonpcdltv
Did you know you can feed indigent children and families using the "Give a Meal" App! To get it on the Apple App Store, VISIT ➡ https://icm.ngo/Giveameal-ios To get it on the Google Play Store, VISIT ➡ https://icm.ngo/Giveameal-android #EndChildPovertyNow
Happy Birthday to the Graced,beautiful,loving,giving Sis Phoebe with an amazing heart full of passion for the Lord. Soulwinner extraodinaire 🙌🙌 A woman after God's heart I love you soo much and lam grateful to God for your life❤️ This is the morning of your life🙏 #dspukzone3
HAPPY BIRTHDAY Sir! Many thanks for your excellent life and exemplary leadership. May God grant you all your heart desires sir in Jesus Name.