LTM NETWORKS: AN HOUR TO GO! on KingsChat Web
AN HOUR TO GO! ARE YOU READY? WATCH THE GLOBAL SERVICE WITH PASTOR CHRIS, ON YOUR MOBILE DEVICE FROM ANY PART OF THE GLOBE VIA THE CLOVEWORLD MOBILE APP. AVAILABLE ON ANDROID & iOS CLICK TO DOWNLOAD THE CLoveWorld MOBILE APP FROM APP STORE itunes.apple.com/ng... AND GOOGLE PLAY STORE https://goo.gl/Zww1Ap #Cloveworld #LTMNetworks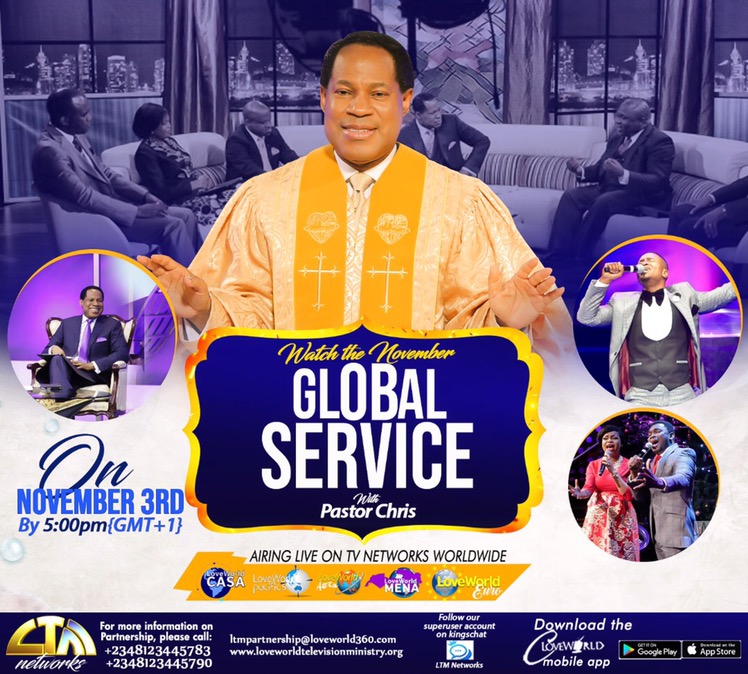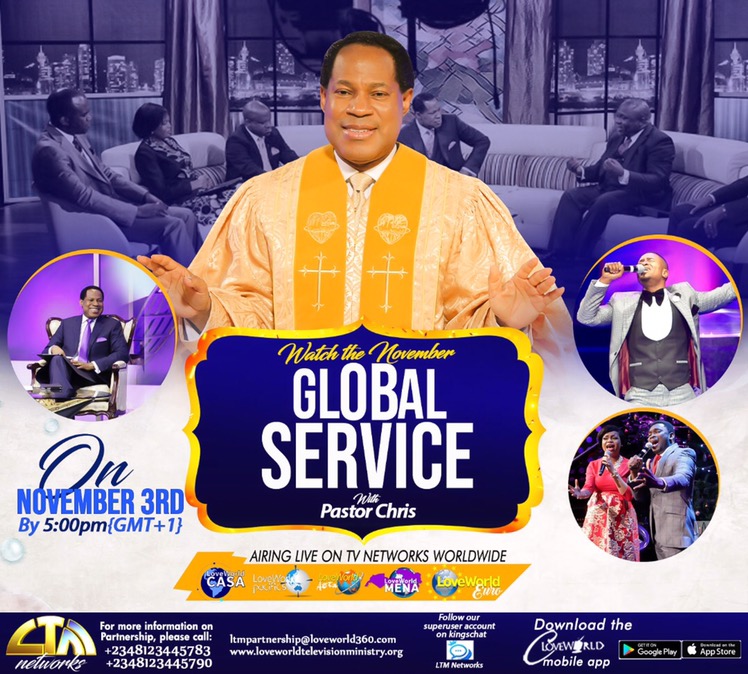 Gloryyyyyyyy! Today I graduate from Foundation School@ CE Calabar Ministry Center. I'm fully loaded and prepared to take the Gospel to all the Nations of the World.
The next biggest thing in the Year of Lights - IMCC 2019 😃😃🤠 I Can't wait #IMCC2019 #mostinspiringimccmoments #mypostimccimpacttestimonials #myimcc2019expectations #moststrikinglearningpoints #mostmemorableimccquotes #IMCCi-rememberchallenge
ABOUT FRIDAY NIGHT💥💥💥💥💥💥 THE GLORY OF HIS PRESENCE KEFFI WITH THE ESTEEMED PASTOR KRIS AGBALE A Night of Glory... A Night of the Word... A Night of Miracles... And the glory of the Lord's presence enveloped Keffi in such a unique way. Hallelujah!
#MoreUpdates Countless testimonies of healing and miracles recorded at DAY OF JOY WITH PASTOR EWAEN EDUN. The people defied the heavy downpour of rain. This can only Be By THE SPIRIT. 🙌🙌🙌🙌🙌 #oasis #swz3 #ceabeokuta
YES! We're set to change the course of nations as we pray fervently for 24 hours in multiple languages! DATE: 29-30 Nov 2019 REGISTER TODAY: Android:bit.ly/rhapsodyapp3 iOS:bit.ly/iOSrorapp OR reoninternational.org prayer.rhapsodyofrealities.org #ropc2019 #ropcglobal #rhapsody
My expectations: I'm looking forward to be transformed. I want my global mindset to be more reinforced.🤠🤠😃😃 #IMCC2019 #mostinspiringimccmoments #mypostimccimpacttestimonials #myimcc2019expectations #moststrikinglearningpoints #mostmemorableimccquotes #IMCCi-rememberchallenge