CELEBRATING OUR ISM PARTNER- ESTEEMED PROPHET UEBERT ANGEL! Happy Birthday to our esteemed Prophet Uebert Angel, Spirit Embassy, United Kingdom. Today and always, we celebrate your passion for the spread of the Gospel and your dedication to the ministry of our man of God, Rev. (Dr) Chris Oyakhilome DSc. D.D. Thank you for your consistent partnership with the International School of Ministry and for ensuring that many more ministers are trained and equipped for the work of the ministry committed to their trust. This new year for you is characterised by Perfection; Perfection of Grace, Glory, Influence, Results and all that concerns you is perfected! We love and celebrate you always!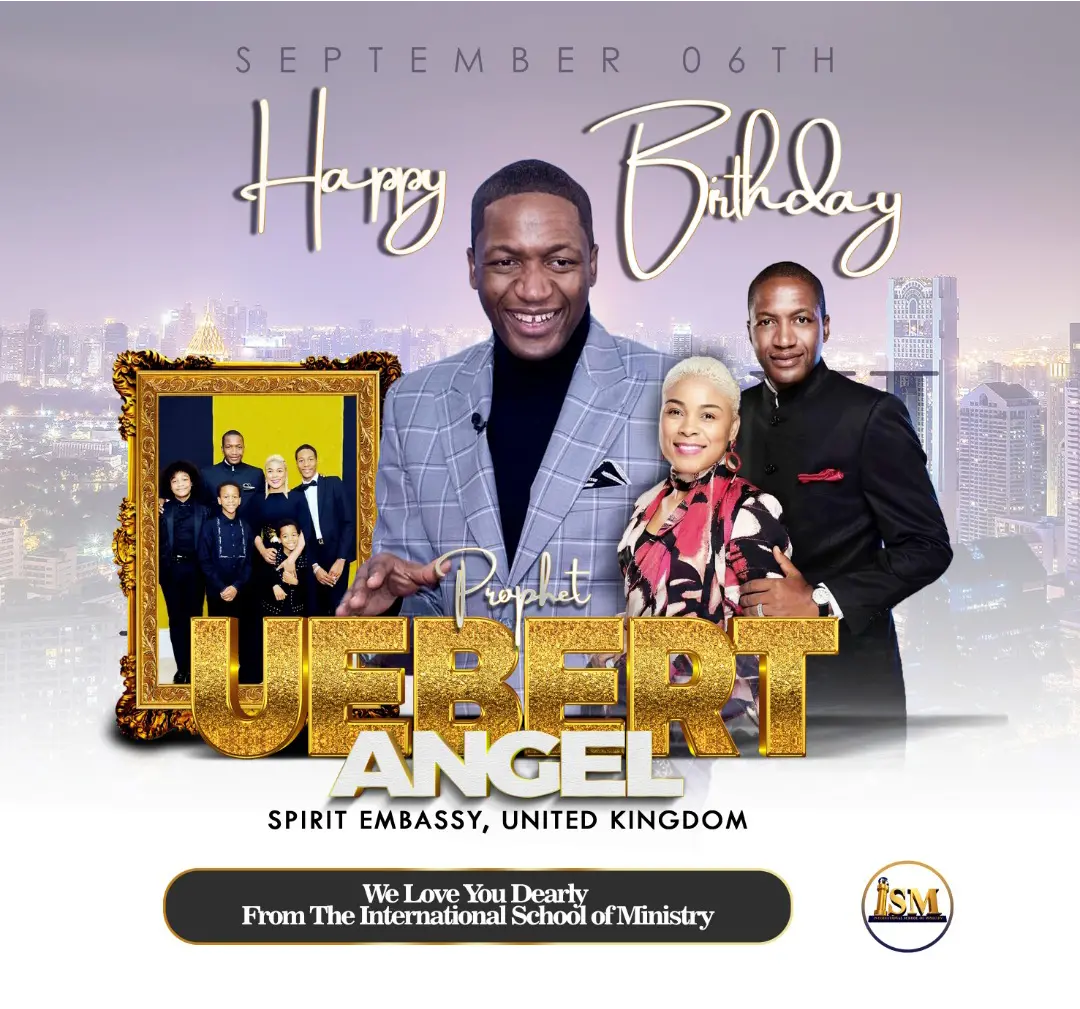 Wealthy Prisca Hemjirika
commented:
Happy Birthday Sir. Thank you for your love and Passion for the gospel. Thank you for being an ardent follower of Pastor, and a passionate giver for the furtherance of the gospel through the ISM ministry. I love you Sir. Happy birthday Sir.
wisani
commented:
Happy Birthday Pastor Sir 🎉 We Love and Celebrate You 🎈🎂🎊
#10wksCommunityOutreach #Week3 #CETECHIMAN #GROUP26 #ACCRAGHANAZONE
LIVE NOW ON LOVEWORLDSAT 4PM - 5PM : CHRONICLES OF PROPHECY! 🙏🌍🗺🧭✨🙏 Watch "Chronicles of Prophecy" where Yvonne Katsande and her co-hosts, Hillary Panashe and Progress Palmsprings unpack revelatory prophecies by the man of God, Pastor Chris that have transpired in our world today. _ www.loveworldsat.org/live-tv _ #loveworldsat #loveworldnetworks
Sunday 6-9-2020 service at ce village.#ewcaz4.#ce village
Children's Church Service @ LOVEWORLD MILTON KEYNES SUNDAY 6TH SEPTEMBER 2020 #loveworldmiltonkeynes #ukzone2 #childrenschurchministry #childrenschurchrocks
#leaderstrainingcourse #ewcaz4 #CEMulang
God has prepared a glorious life for us; a life of advantage, victory, dominion and Joy. Through the Reach out campaigns, Rhapsody partners from SA ZONE 1 Launched the ReachOut South Africa 2020 in grand style taking this unique message to commemorate their heritage day, creating the special opportunity to reach the unsaved and awareness to the new life in Christ through the world's No 1 Daily Devotional Rhapsody of Realities.
Christ Embassy PH zone 2 ladies are readyyyy! #LLNINAUGURATION #NEXTBIGTHING #CEPHZONE2