Pastor Paul Udosen: The Bible says, In Christ, on KingsChat Web
The Bible says, In Christ, you're a new creature; old things---failures, sickness, weakness, frustration, and disappointments of the past---are passed away. You've been ushered into a newness of life, with dominion over Satan and the powers of darkness. Happy Birthday to you.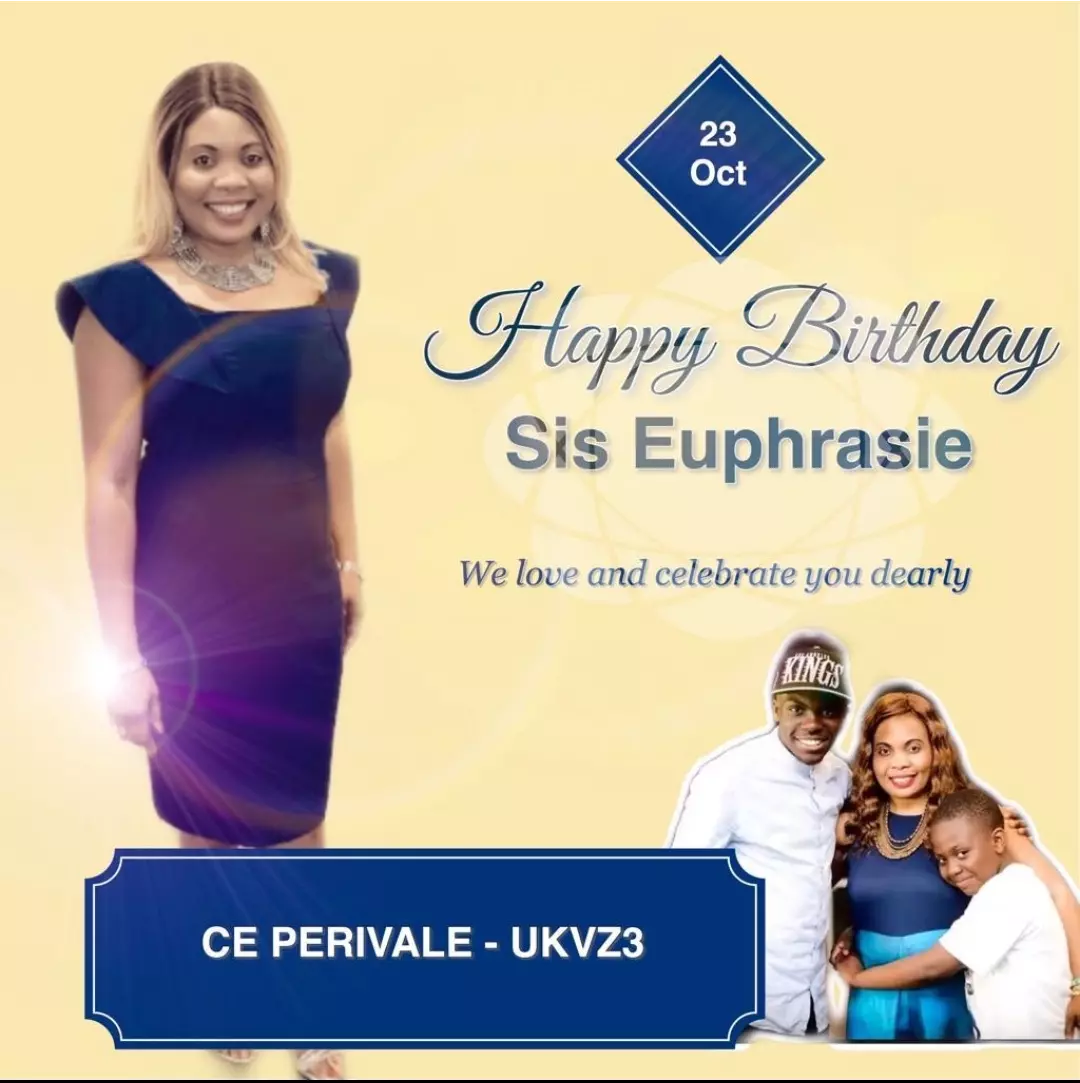 Euphrasie Kinenga
commented:
Amen 🙏! Thank you so much Pstr Paul. 🙏I'm sooooo greatful! God bless you.
Happy Birthday to my father, coach, mentor and instructor. #PGO4life #PGOrock #PGOswag
#PGOrocks #PGOisahero #PGOisalimitbreaker #PGOisasuperStar
PRINTWORLD COMMUNICATION We print, We brand, We advertise your products and services in any National Newspaper in Nigeria. Call: 08026949526/08074151563, WhatsApp: 08134852975. Office Address: 4, Abayomi Odubena Street, Ojota, Lagos.
"Let my prayer be set forth before thee [as] incense; [and] the lifting up of my hands [as] the evening sacrifice." Psalms 141:2 KJV It's just 3 days to a Supernatural ALL NIGHT SERVICE with the Esteemed Zonal Director. Date: Friday 26th October 2018 Time: 10pm Venue: Christ Embassy Accra Avenor. Don't miss out!! #CeAccraGhanaZone #OctAllNight #FinishingSupernaturally
It's enjoyment gallon #P1027 #Momentofworship #Cesapele Glorrrrrrrrrry
Happy Supernatural Birthday Bro. David Okomama...Cool, Calm and Collected. Smart, Sharp and Sound... You're simply amazing. Congratulations, welcome to your new level of unusual GRACE and WISDOM... God bless you greatly. I love you BIG
Happy Birthday to my beautiful and Soft Spoken Pst Cynthia. This new year is filled with greater testimonies. I love you ma.