Alade Olakunle: Happy Wedding Anniversary to my on KingsChat Web
Happy Wedding Anniversary to my Pastors and my man of God (Pastor Martha Agbonifo). More fruitful years in wealth and increase revelation of God.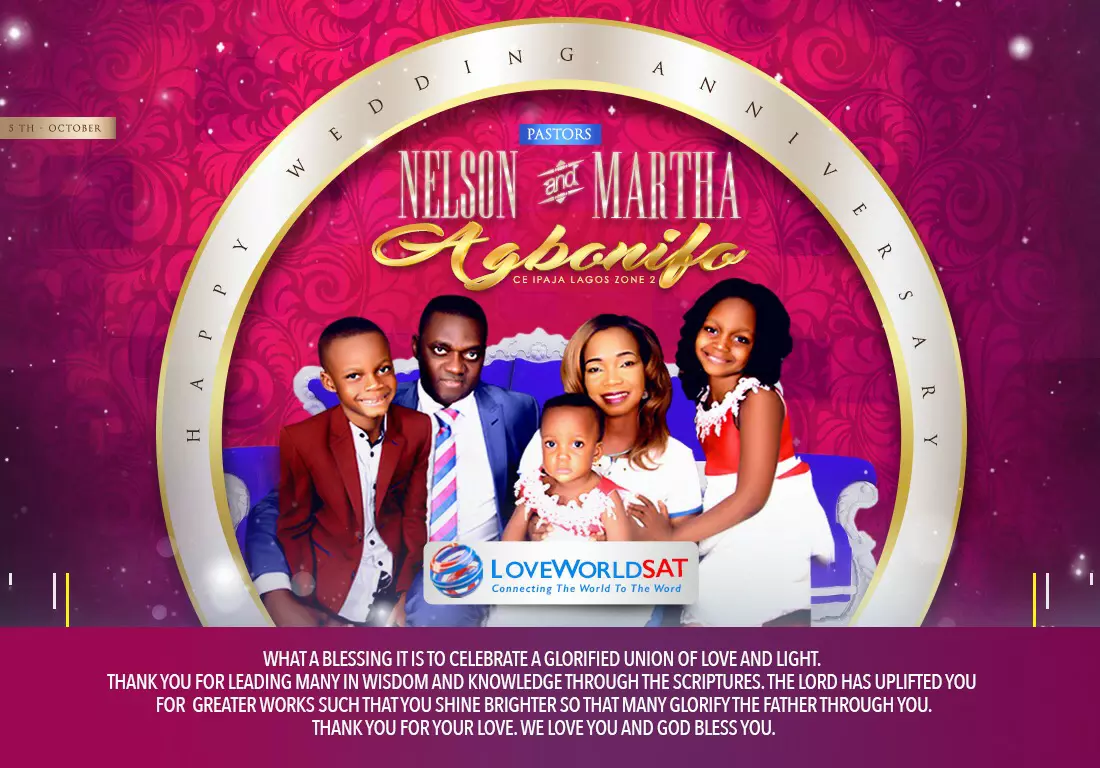 Lillian visinoni
commented:
Happy wedding anniversary pastor ma, wishing you all the best things of life.🎊🎊🎊🎉🎉🎉
#Meet My Life Coach n Best Teacher Ever! His Call! Who's a Christian? He's one in whom Christ dwells! You're to walk in the light of this truth. You're not "walking worthy" of His call on your life if you permit sin, sickness or failure.
Happy Birthday to the Esteemed Pastor Niyi...a doer of the word
Thank you sir for teaching me the word of God and the way of life. I am eternally grateful, words are not enough, but it suffice for me to say thank you for being my teacher #mmtpastorchris #meetmyteacher #theworldsgreatestteacher #theworldsbestteacher #ceatlantagroup #ceatlanta
#thankyoupastorchris #ukzone2 #blwbattersea #pastorchrisismyteacher 🙏🙏🕺🏼🕺🏼👏🏽👏🏽🇬🇧🇬🇧🇬🇧
#thankyoupastorchris #ukzone2 #blwbattersea #pastorchrisismyteacher 🙏🙏🕺🏼🕺🏼👏🏽👏🏽🇬🇧🇬🇧🇬🇧
Happy Birthday to the Esteemed Pastor Niyi...a limit breaker
HAPPENING NOW: Super Session with the highly esteemed Assistant Director CGI,Pastor Goke Adebayo #cesazone2 #sazone2 #unstoppablechurchgrowth #cgi
#thankyoupastorchris #ukzone2 #blwbattersea #pastorchrisismyteacher 🙏🙏🕺🏼🕺🏼👏🏽👏🏽🇬🇧🇬🇧🇬🇧
#thankyoupastorchris #ukzone2 #blwbattersea #pastorchrisismyteacher 🙏🙏🕺🏼🕺🏼👏🏽👏🏽🇬🇧🇬🇧🇬🇧