Updated her profile photo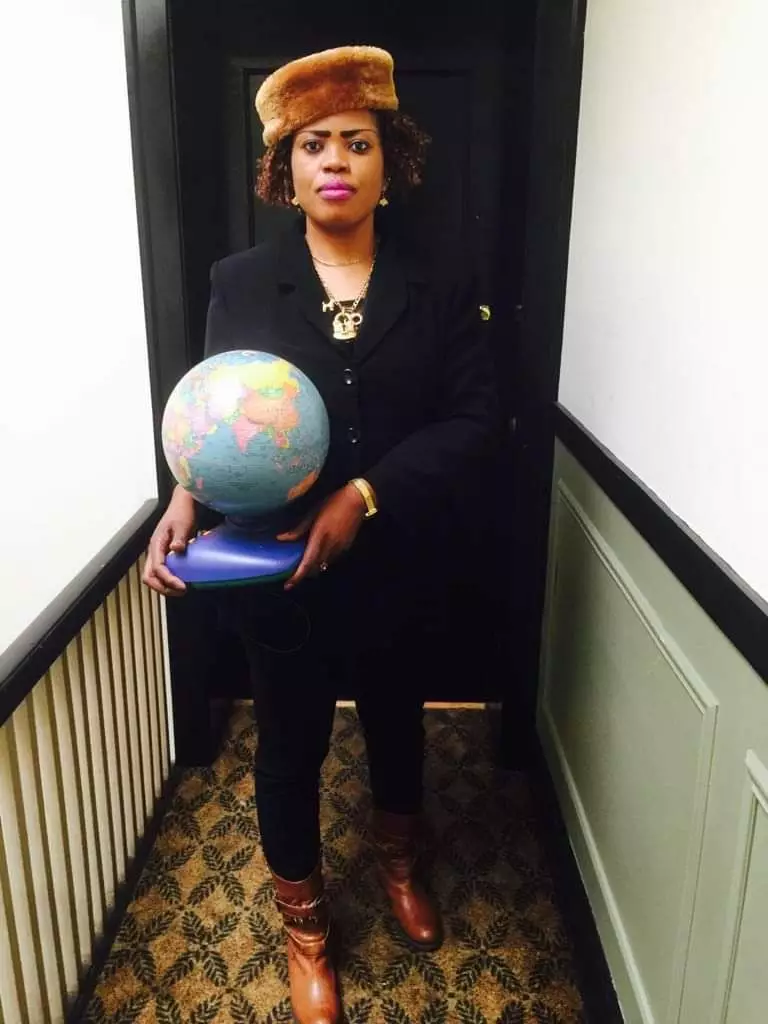 Bibiche Esengo Benazau
commented:
Have money is good but know how to use money is what matter most. I,am sufficient with God sufficiency .call the one siting next to you rich one, again rich one. Money will not be transit to make others rich because I have so much responsibility with divine wisdom in me I know how to use money .receive idea about new business, about your project may God bring quickly miracle with the erea you disire change us dangerous giver your take it, it is done year of perfection the most dangerous person in life is someone who sponsor gospel like my one what about you, say after me me tòo is ok ,is ok with your good decision like this just be a doer.lord I bless your name , bless your heart be bless.
Bibiche Esengo Benazau
commented:
Lord we bless your name, hallelujaheeeeeeee, receive all the praise, receive all the worship, Lord your are worthy, Lord your worthy. Zitallabamonthatha , majekateya zobriabranza zikruizukruzu covenant keep God . Zocranthatrokruzubrajekotoprathatha Yahweheeeeeeee may our first fruit be accepted to you and all God promise to your life are yes and amen . Year of perfection it a great thing to serve the Lord but serving God with your money and work in God Principe is high dimension level maturity Christian we will always make you powerful, i,am powerful, be a royal eagle he always operate smart. He i,am God of i,am say yes, yes to first fruit.to day Sunday 2 February global communion church like Christ embassy is my best place to be with my first fruit to my hand and I put it in altar somebody shout yes, yes. 2020 is my year of perfection I don't want anointing in me but the gift of giving best to God call anointing of giving keep make Grace in me increas every day what can do ,i,am telling you because i,am in the right way and in the right place in the right time with my heard up us victor and my two hand in pocket us a smart champion dangerous give one working majestically see fast behind human capacity ability call supernatural with supernatural Grace ,grace keep increas in me every day I can only do great thing ,big one who God is speaking if is you are the one take it , it is done . Thank you Lord for your love ,kindness receive peace of prosperity ,receive it bless your heart first and be bless .
Bibiche Esengo Benazau
commented:
If you born in poor family, and nome of your family members work in gouvernement I have a good news for you can I tell you say yes, yes just sponsor God program is a promoter he will take you from the tail to the top call heard. I have so much to do this year ,it mean I will give so much this year and my testimony will be very very big because God want me put my money to sponsor God program.the truth is the person who God want to give much this year is you, you shout yes, yes. I coming out this Sunday 2 February with power ,you visible glory Lord with my hand first fruit money and I put it in alter and All God promise of God to your life in this 2020 are yes and amen . Love and prosperity is my farther nature and he are given to you to demonstrate is glory. I degree decle by outority in the name of Jesus Christ prosperity every were. Oh yes Lord it is done.
Glorryyy!!! Happening Now Night Of Bliss AJEGUNLE  #NightofBlissJan2020 #OurYearOfPerfection #CeAjegunle1 #CeLagosZone2
📍All Pastors and Coordinators Strategy Meeting with The Light of Bayelsa (#TLB)!! The Esteemed Pastor of CE Ughelli, Esteemed Pastor Praise Aloaye taking another inspiring session on: 7 STEPS TO PERFECTING SOULWINNING! You must be filled with the Spirit for this to be possible. #TLB #CEBAYELSA #CEUGHELLI #CESAPELE #NSSZONE1
💥HAPPENING LIVE! CE CANADA PRAYING LIVE FOR 24HRS ON THE PRAYATHON! JOIN US AS WE MAKE MUCH POWER AVAILABLE FOR CHANGE! HALLELUJAH!💥 #IAMAPRIESTINOFFICE #PRAYATHON2020 #IAMPRAYINGWITHPASTORCHRISLIVE #CANADA #PERFECTION
FRUITION GRACE PRODUCTION HAPPY NEW MONTH TO OUR DEAREST MAN OF GOD PASTOR CHRIS GRATITUDE FOR ALL THE PERFECTION CAPSULES FROM OUR ESTEEMED CEC MEMBERS,ISM MINISTERS,REON MINISTERS.WE CELEBRATE PRODUCTION GRACE🍍🙌 #Rhapsody #GlobalRhapathonwithPastorChris #Rhapathon2020
Glorryyy!!! Happening Now Night Of Bliss AJEGUNLE  #NightofBlissJan2020 #OurYearOfPerfection #CeAjegunle1 #CeLagosZone2
What a glorious time @ Night of Bliss Gbagada. #nob #celagoszone2 #nobgbagada #cegbagada
I love the way you love me lord I love the way you love me lord What can I say What can I do But to love you back🥰🤩🎶🙌🏾💃🏾
#CECanada #CEBramptonEast #SuperSundayFeb09 #YearOfPerfection Our SuperSunday of Perfection-life giving and life transforming! Glory!