Pastor Sandra Arebun: Join us for the GLOBAL on KingsChat Web
Join us for the GLOBAL DAY OF PRAYER with Pastor Chris Oyakhilome and Pastor Benny Hinn taking place THIS FRIDAY 27th March, from 7pm (GMT+1) or 2pm Eastern Time Register NOW for this epochal meeting @: https://enterthehealingschool.org/globalprayer/register.php?r=lmms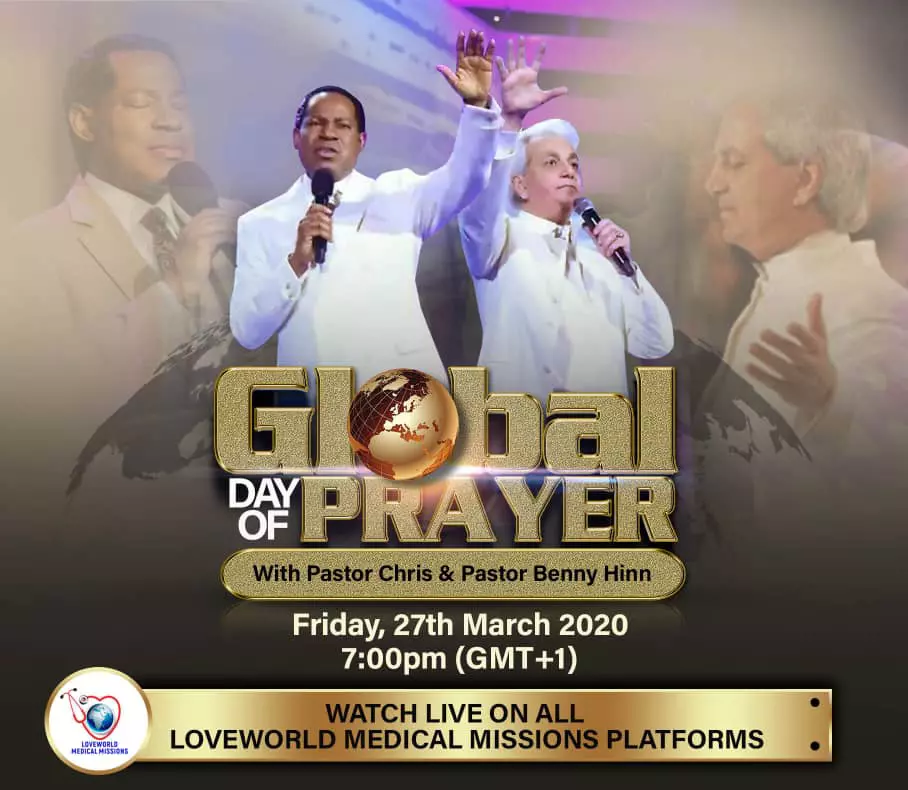 Join us for the GLOBAL DAY OF PRAYER with Pastor Chris Oyakhilome and Pastor Benny Hinn taking place THIS FRIDAY 27th March, from 7pm (GMT+1) or 2pm Eastern Time Register NOW for this epochal meeting @: https://enterthehealingschool.org/globalprayer/register.php?r=lmms
Still celebrating the one and only very special Pastor Yinka. Happy birthday my dear brother and friend. May God continually lift you as you glory in Him. I love you very much and God bless you. Great and wonderful things still to come for you. HAPPY BIRTHDAY!!!
What are your children watching while at home?
Another great month! Thanks to my Highly Esteemed Regional Pastor, Pastor Biodun Lawal, for his continued support of the children's ministry and to all the church Pastors across USA region 2, thank you for your leadership! #childrensministryrocks #USARegion2
#farewellServices #Mymum #DallasTx #031420
Christ Embassy Aurora celebrates a beautiful leader and helper of the war. Amazing sister Massa Bainda, our Choir coordinator! We love you dearly and celebrate your new and higher level of glory in this year of your perfection. Praise God!
Because I am a Priest, I'm expecting a global impact to be wrought through our prayers and things to shape up globally #globaldayofprayer #pastorchris #pastorbenny #blwcampusministryrocks