LOVEWORLD UKZONE 4: Prayer at 12noon and 10pm on KingsChat Web
Prayer at 12noon and 10pm (Local/GMT) - Wed Sept 4th Don't pray absentmindedly. Get passionate in prayer. Learn more in this Wednesday's Rhapsody. Download the September edition from the store on your Rhapsody app or online at http://rhapsodyofrealities.org Job 22:29 says, "When men are cast down, then thou shalt say, There is lifting up; and he shall save the humble person".  At 12noon and 10pm (Local/GMT), we'll pray fervently in tongues of the Spirit for all 15min; we'll speak words of blessings and upliftment, as the Spirit inspires, over our families, nations, schools, work places, etc. Remember to attend the Wednesday midweek service in Church, onsite or online. This Month of Uplifting, I want us to do something special. Everyday, share on kingschat and other platforms, a word, thought, scripture, testimony, quote from any of our messages or Rhapsody, that has blessed you that day or recently, and will be uplifting to someone else. Take up the 'Lift Challenge' and be a blessing to somebody, somewhere everyday, this month. I look forward to reading and sharing your posts, along with others. God bless you. #liftchallenge #monthofuplifting #Loveworldukzn4 #Loveworldcentralchurchmanchester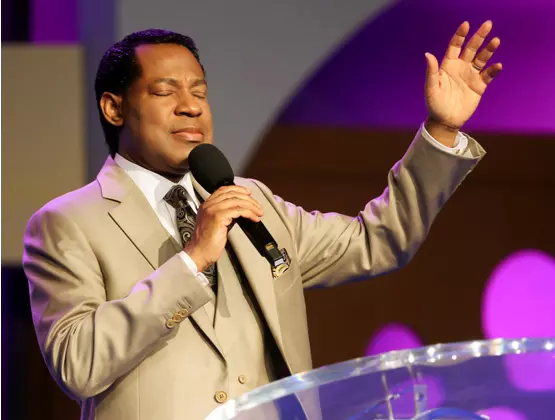 Psalms 2:4 He that sitteth in the heavens shall laugh: the Lord shall have them in derision. #liftchallenge
Kindly vote for Miss Princess Praise-Okoh for the Face of RON using this link. http://ipartner.com.ng/view/spgive?reqid=uY%2ftrYvrsYY%3d #cephzone1 #RON2019
GLOOORRRRYYYY!!!! 👉its September 4th CELEBRATING OUR HIGHLY ESTEEMED REGIONAL PASTOR, PASTOR JOHN AMENKHIENAN AND HIS LOVELY WIFE, ESTEEMED PASTOR COMFORT AMENKHIENAN AS THEY MARK THEIR BLISSFUL WEDDING ANNIVERSARY TODAY. GLORY! THANK YOU SIR THANK YOU MA FOR LOVING AS YOUR OWN... WE LOVE YOU!
The Man who is in constant fellowship with the Holy Spirit, who is yielded to him for guidance and inspiration will be like the man in Psalm 1:3. No dryness in his life. Always overflowing with joy. #MonthofUplifting
Its Going to be an amazing time at TIE conference . #tieconference #blwzonej
#monthofuplifting, I am walking on blessings untold.
One moment of fellowship with the Holy Spirit can give a lifetime advantage and boost in your journey of success that nothing else can create for you. He's your guarantee of a life of rest and peace. #ROR #liftchallenge #monthofuplifting #CEDARTFORD #UKR2Z3
Happy birthday Pastor Sir, thank you so very much for all you do in Gods Kingdom. We love and appreciate you dearly #ROR #liftchallenge #monthofuplifting #CEDARTFORD #UKR2Z3
#LiftChallenge #pastorchislive #thereisanuplift #monthofuplifting #sevz2 #ceasaba