Happy birthday dear Sister Sophia Thank you for all you do in the CELVZ and for leading the Love culture with so much dedication and passion Thanks for blessing us with Spirit-filled and uplifting songs This is your best year yet as the days ahead are more glorious I love you😍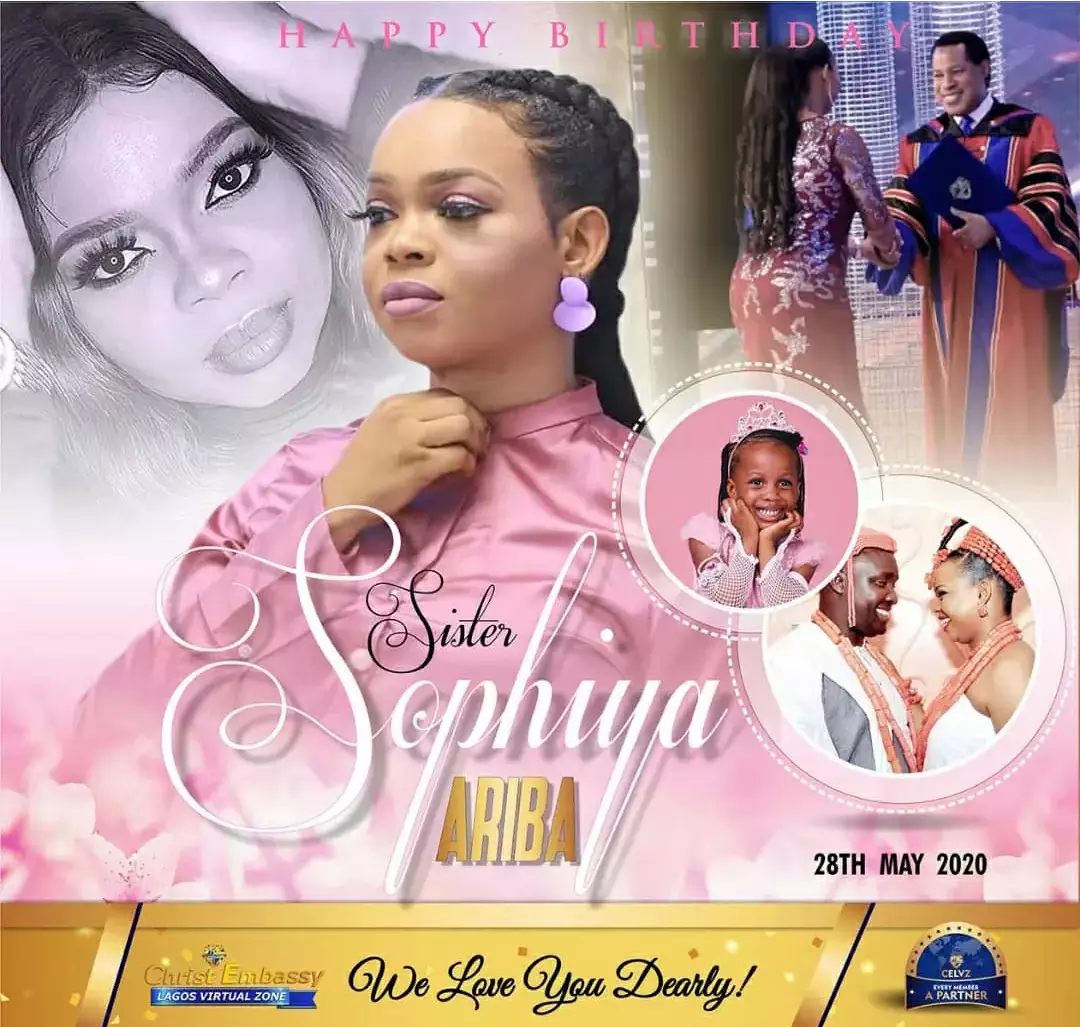 Geary Alvin
commented:
If you have a blockchain wallet, luno wallet or coinbase I will show you how to earn $3,500 with $300 in 7 working days, but remember to pay me 10% as commission after you cash out interested inbox me for more details +12402307483
Sophiya!
commented:
Amen ! Thank you my Pastor Ma. I love you Ma.
DAY 26 DONE THE FOURTH MAN Preserving lives us your work Preserving souls is your work Expanding the body of Christ is your work Every soul that you bring into Christ becomes a member of the body of Christ #wordfest2020 #wordatwork  #dspukzone3 #ceukzone3
#WordFest #WordFest2020 #WordatWork #CEPHZONE3 The gospel is a course worth more than life and it has been entrusted to us to preserve lives.As the fourth man we're Saviours and Soul Winners for Life.Come what may we'll stay resolute and committed to this glorious &noble course.
I press towards the mark of my high calling I'm the Forth Man #wordfest2020 #wordatwork #dspukzone3 #celuton
DAY 26 DONE THE FOURTH MAN QUESTION: Who will add more sons onto him? ANSWER: He expects you to do it #wordfest2020 #wordatwork  #dspukzone3 #ceukzone3
https://www.kingsch.at/p/MUFNMnB
DAY 26 DONE THE FOURTH MAN QUESTION Can God trust you like he trusted Joseph Whether Joseph #1 , Joseph#2 or Joseph#3 ANSWER Emphatically yes #wordfest2020 #wordatwork  #dspukzone3 #ceukzone3
Count the cost and know that no offer on earth is worth more than the gospel. #wordfest2020 #MESEA #I'mapriestinoffice #CEJebelAli #KingsCell
A divine appointment! #LoveworldCentralChurchManchester #LoveworldUKZone4
#Wordfest2020 #CEBRISBANE #CEAUSTRALIA
Loveworld Children's Ministry, NSS ZONE I 🎗️MORE FROM THE CHILDREN'S DAY CELEBRATIONS!! 📍Photo speaks: Christ Embassy Opolo, Executive Group, NSS Zone 1 organized Movie party to commemorate the Children's Day celebration, with 60 children in attendance and 30 new converts. Glory to God. #LoveworldChildrensMinistry #LoveworldChildrensMinistryrocks #TLB #CEBAYELSA #CEUGHELLI #CESAPELE #NSSZONE1