4DAYS TO GO!!! Welcome to the Month of December, it's 6days to our dearest father's birthday and 4days to the Grand Knight Contest The greatest oratory competition in the Loveworld nation. Our Words, Our Sword.... 5th December, 2020 7pmGMT+1 #Offer7 #Grandknight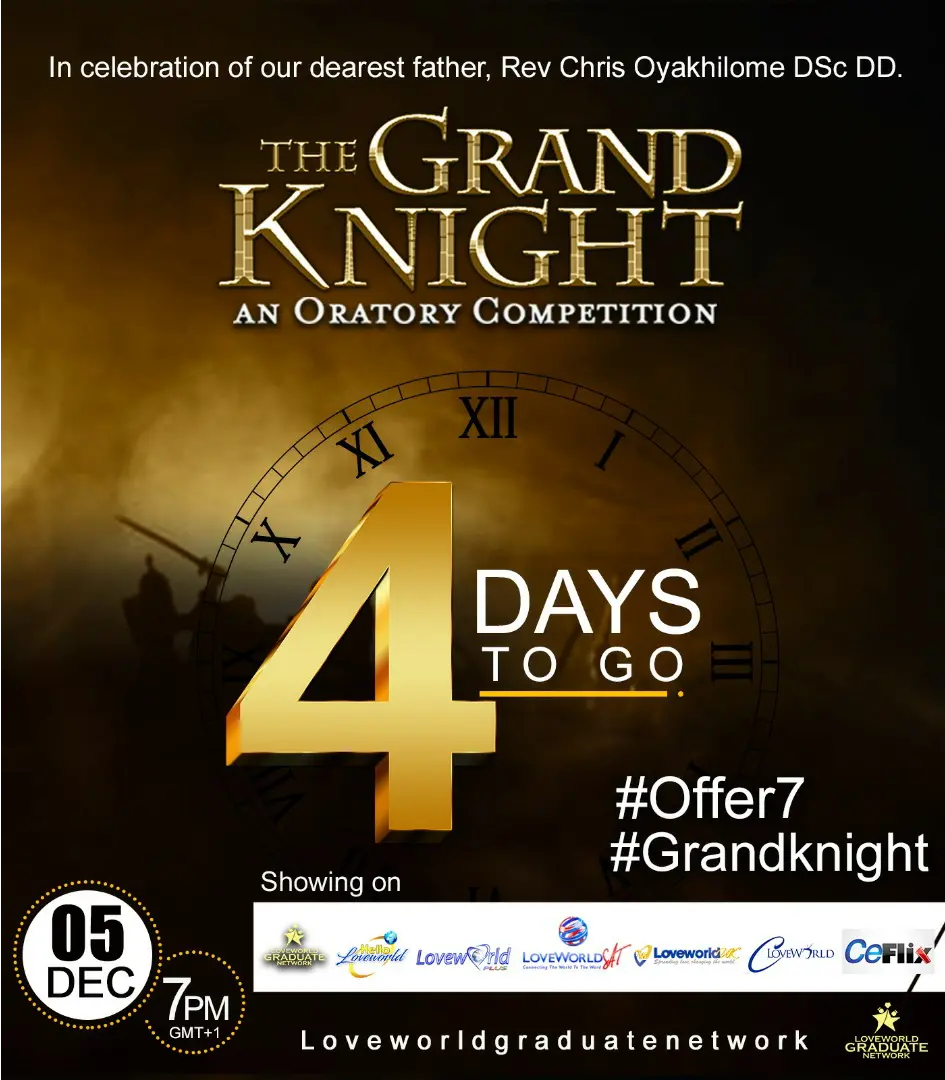 Oluwadabira Abiola-Awe
commented:
Celebrating to our dearest Father and Man of God! #GrandKnight #LoveworldOratory #LGNRules
Airfare to orlando Visit - https://airtravelmart.com/destinations/orlando/
DIVINE HEALTH CONFESSIONS DECEMBER 1st I declare, by the power of God's Spirit, that I'm reigning in life. Visit:www.enterthehealingschool.org/dhr to listen to our daily divine health confessions podcast #Faithproclamations #Dhconfessiones #healingtothenations
Children are part of the elite force of the end time harvest. Our Lord said "let the children" and that was the inspiration to this massive harvest. There is joy everywhere #loveworldchildrensministry #lovechildrensministryrock #letthechildrencome #Ewcaz4 #Bamendagroup
GLOBAL DAY OF PRAYER IS A GO!!!!!! I AM READY 🔥🔥 #GLOBALDAYOFPRAYER #GLOBALDAYOFPRAYERWITHPASTORCHRIS #eneczoneprays #eneczone #SEregion #pcdltv #pcdl #IMCCxpanded2020 #GDOP2020
The Lord Himself is My inheritance, My prize. He is My food and drink, My highest joy! He guards all that is mine! Psalms 16:5.
Celebrating an Icon, a helper of the war, a son of consolation in the Zone. Happy birthday Brother Fred. God's blessings rest upon you. Continue to shine until the Master soon return. I love you dearly.