ITS D-DAY! 'YOUR LOVEWORLD SPECIALS' SEASON 3 PHASE 3 WITH PASTOR CHRIS! It's the day we've been anticipating. Get ready for Your Loveworld Specials Season 3 Phase 3, which begins today. It's going to be a time to prepare our hearts earnestly with the Word. Remember to actively: 📌 Invite those in your contacts for Your Loveworld Specials Season 3 Phase 3 by sending them this link: www.loveworldbooks.org/prayer 📌 Sponsor copies of "Now That You Are Born Again" to New Converts that will be led to Christ during Your Loveworld Specials Season 3 Phase 3 Date: MONDAY 12TH - FRIDAY 16TH Time: 7:00pm GMT +1 daily #globaldayofprayer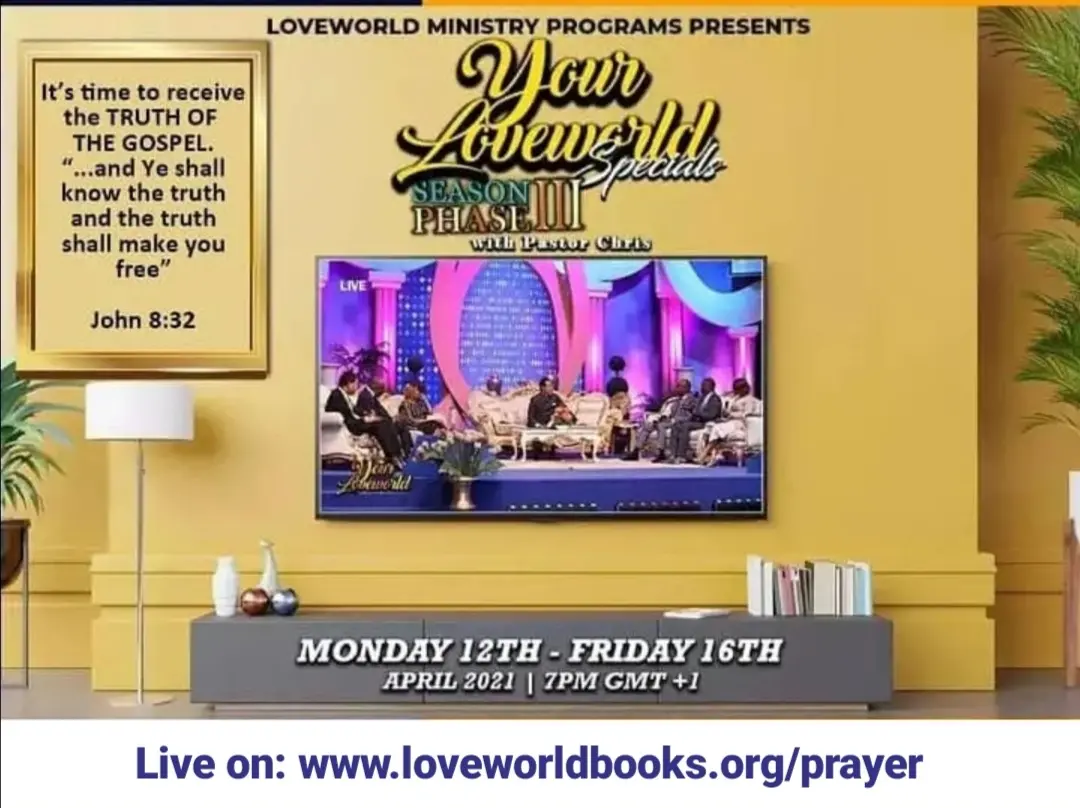 #Cellday #LoveworldBirmingham # UKZ1-(DSP) Joyful celebration at Our Zonal Cell Day
Today's Truth is amazing. Glorrryy be to God. #CeAccraGhanaZone #ExposeonTruth #PCDLTV #GetitonPCDL
Happy Birthday Dearest Brother Ehis Favour @Xano God has perfected all that concerns you. You are blessed and Favoured of God, your light shines everywhere, we love and celebrate you congratulations.
Today makes it 102 days of me reading the Bible consistently, using the @ror one year bible reading plan and I tell you, stories I knew have shown me nothing short of a plethora of revelation and wisdom. Wisdom that one applies for themselves first before anything. #TRUTH 🙋🏾‍♂️
YOU GOTTA HEAR THIS!! 🙌🙌 Before COVID a lot of God's people were playing games... #reon2021 #yougottahearthis #pastorchris
Happy Birthday Pastor Sir. Thank you for always praying for us and with us. I love you Sir. #impactplb #PLB412 #HBDPLB #celz1rocks #ikoroduisbig @impactplb
The Pastors, Deaconry, leaders and brethren celebrate our Zonal Pastor for his exemplary leadership. We love you sir. Happy Birthday.