Happy Birthday Mum ❤️ Thank you for all the sacrifices. God has blessed you mightily! I love You ❤️ #phenomenallife #phenomenallifewithpastoramaechi #peeayforever #peeay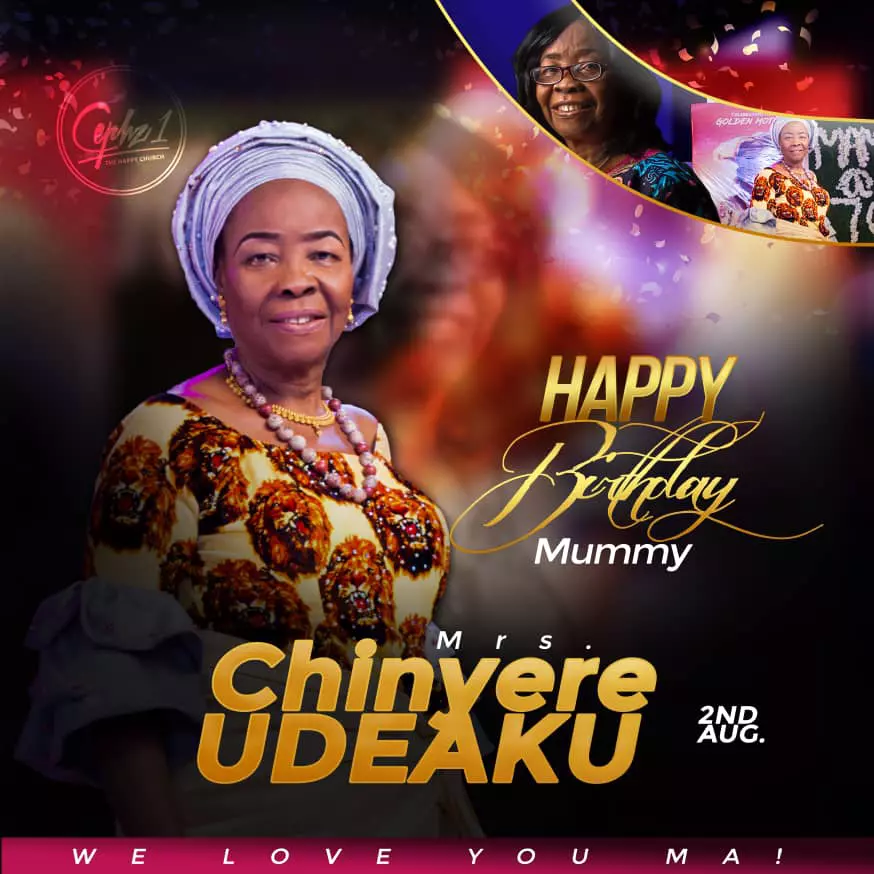 COUNT UP TO 27TH AUG #TLBGOLDENJUBILEE #TLB2708 #LALUMIEREESTCINQUANTE #GOLDENLUMINARY #CEBAYELSA
Mindblowinghttps://www.kingsch.at/p/STk1ZXR
Wow! Wow! Wow! Its 7days to go! Be a part of this wonderful privilege and sponsor an Audiovisual Message from our dear man of God to the ministers at the WORLD EVANGELISM CONFERENCE To join this chariots details Details on the ecard. Thank you kindly
Happy Birthday to My Pastor.... The consummate Man. I love you Pastor Sir!
COUNT UP TO 27TH AUGUST A blessed man is a blessed man. I am a blessed Man. #TLBGOLDENJUBILEE #TLB2708 #LALUMIEREESTCINQUANTE #GOLDENLUMINARY #CEBAYELSA
#CESAZone1 Partners Prayer Rally holds today by 6pm @ the Zonal Church and in all churches across the zone.