Pastor Dipo Fisho: Happy Father's Day my Father on KingsChat Web
Happy Father's Day my Father and Prophet. Thank you Sir for your undiluted love for me and all your children around the world. Thank you for the incomparable role of a Father you play in my life. Have you not begotten me; Who could I have been? What would I have been pursuing at this time of my life? What would my visions and ambitions have been? Today you have put me and given me the opportunity to be running our Father's business. Running a 6 billion people impact with all audacity, joy and passion. Saying YES daily to a worthy cause. My Father Sir, thank you for taking pleasure in raising me and making me more than ever fit for the Master's use. I celebrate you always Sir. I love you so specially Sir. Thank you for loving me. Your son, dipo fisho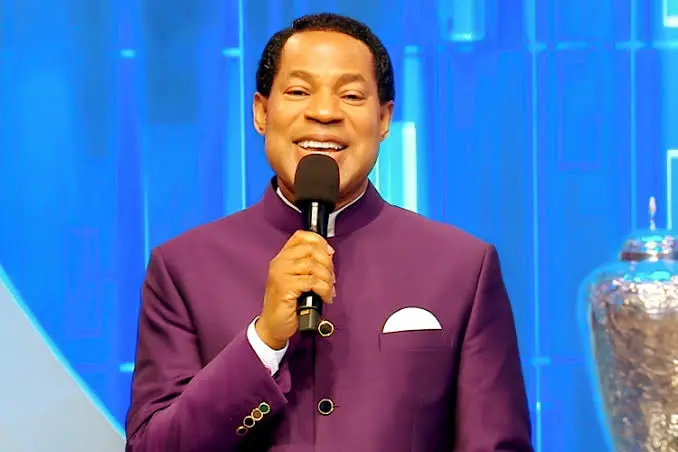 Happy Father's day Pastor Chris Sir, I love you
🎉🇺🇸 Happy Father's Day To Our Dear Man Of God Rev. (Dr.) Chris Oyakhilome. Pastor, We Want to Say Thank You for The Words of The Spirit, The Words of Truth, And Life That You Continually Load Our Spirits With. Thank You for Being Our Father and A Real Model for The Triumphant Life in Christ Jesus. We Do Not Cease to Give Thanks for You. We All Love You So Dearly Sir. FROM PASTOR ALOY OKEI & USA REGION ONE! #USAREGION1 #USAZ1 #USAZ2 #FATHERSDAY #PASTORCHRIS
Happy Father's Day pastor Sir You are love personified The method of your teachings demonstrate God's endless love towards his children and we can only but say thank you for who you are and whom you have made us to become. We love you sir.....
Happy fathers day pastor sir, thank you for teaching me the word and the nation at large. May God continue bless and protect you. Love you pastor sir. #happyfathersdaypastorchris #cephzone3
Happy Father's Day to my Amazing🥳, Astonishing🥳, Awe-inspiring🥳, Remarkable🥳, Prodigious🥳, Phenomenal🥳, Incredible🥳, Wonderful🥳 Daddy!!💃💃💃 Thank you for being my Hero each day...Everyday..
Happy Father's Day to our Beloved Zonal Pastor. We love you so much Sir. #EWCAZ3 #Uganda
Happy Fathers Day Sir. You are the best Dad Sir.
HAPPY FATHER'S DAY TO MY PASTOR. THANKS FOR YOUR ROLE IN CARING FOR US ALL. LOVE YOU DEARLY SIR. #loveworldmanchester #UKZONE4 #spreadingpastoruche #katalambano
🙌🙌🙌🙌💃💃we Love you #hscyberchurch