📣 #Alert: Welcome to Day 6 of WORD FEST 2. Gloryyyy! 💯🎉 ♦️Message for Today: THE YEAR OF PERFECTION 🌐Watch it at no cost via the link: http://pcdl.link/wordfest2/ceusareg2 #cecolumbusindiana #CEUSAREGION2 #WordatWork #WordFest2 #watchonpcdltv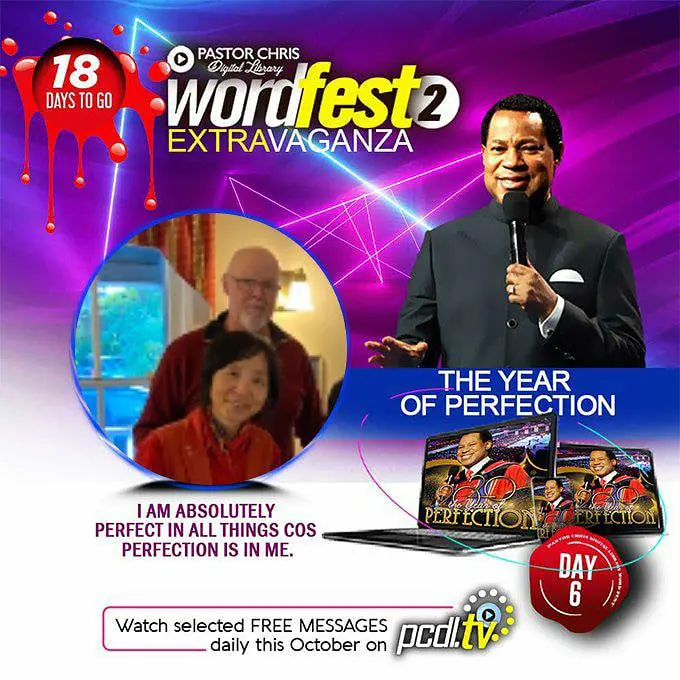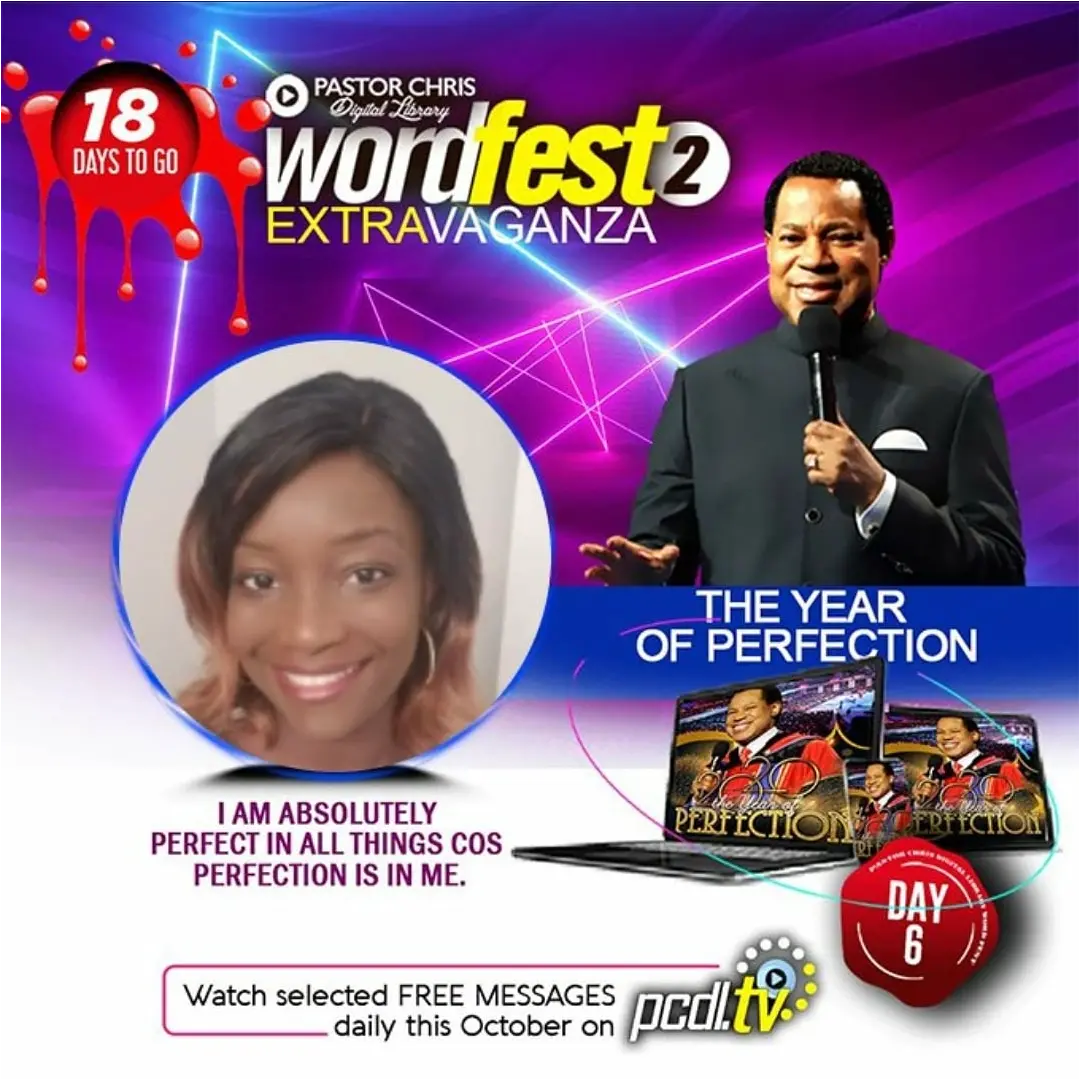 Happy Birthday Esteemed Pastor Beauty Ma, Thank you for all you do in UK ZONE 2 our special zonal mummy. You are simply amazing... thank you for your love and care Ma. I celebrate today and always. I love you plenty Ma ❤️💋 #UKZONE2
I was born rich;I was born with divine health and immunity;I was born a success.My victory is a foregone conclusion.#myproclamationmemoir
#Wordfest 2 #Wordfest #Wordfest2020.
Met Saviour who was not saved, got him born again & invited him to church but he didnt come. I visited him at work, shared Rhapsody with him, & kept encouraging him from time to time. 2 days ago, I saw 3 missed calls! Bro Saviour wants to come to church! & he came! Glory! #CELVZ
Glory to God!!! God has perfected all that concerns me..... #cephzone2 #LWC
A Special birthday celebration in honor of the Highly Esteemed Pastor Femi Otenigbagbe organised by the Pastors, Leaders and members of CE Lagos Zone 3. Celebrations galore. More pictures loading......
Perfection is possible 💫 #wordatwork #WordFest2020 ,#watchliveonpcdltv #BLWSAZONEB #campusministryrocks