IT'S 18 DAYS TO GO! GET READY TO BE EMPOWERED FOR A NEW DISPENSATION OF SIGNS & SEASONS "As ministers of the Gospel, God gave us the privilege of being His partners in changing the world; His partners in soul-winning. He didn't give the charge of soul-winning to angels; He gave it to us; He committed it to our trust," - Rev. Chris Oyakhilome DSc., D.D. The World Evangelism Conference with Pastor Chris and Pastor Benny Hinn is a global convergence of ministers of the Gospel, Church Pastors and Leaders for training, equipping and impartation for relentless soul winning and evangelism in all the nations of the world. Date: Friday, 9th – Sunday, 11th August, 2019 Venue: The SSE Arena, Wembley, United Kingdom #WEC2019 #PastorChris #ism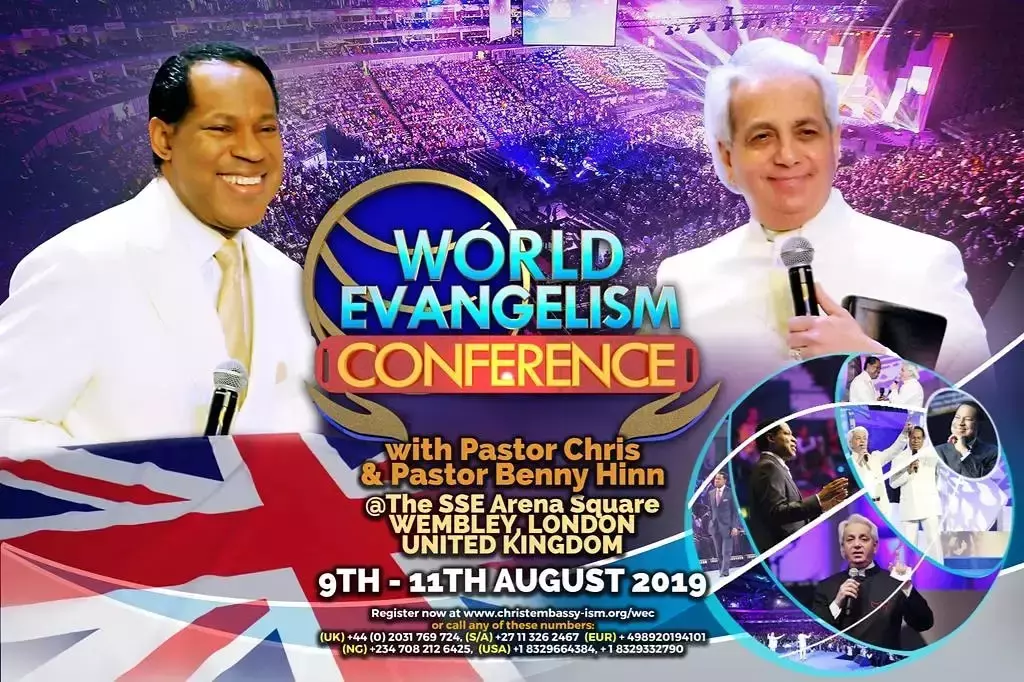 As a young person to get the Direction in your life , what you need isn't Google Map but Holy Spirit Map ABOUT YESTERDAY SERVICE #ewcavz4 #lwteensministy #ceteensobili
Happy birthday to my esteem pastor Kayodr Adeleke..thank you sir for being such a inspiration and a blessing. Love u Sir.#HBDpastorKay
#CESAZONE1 #BEFORETHERING SINGLES THE ESTEEMED ZONAL PASTOR'S MINISTRATION PART 1. The Singles seminar BEFORETHERING is SOMETHING TO SHOUT ABOUT!! Several questions on singlehood were answered and the reason/s for marriage were elaborated by our Esteemed Zonal Pastor, Pastor Freedom-Wealth Eriya. # Marriage is for a purpose, it cannot have its foundation only on love or mere attraction. Marriage is mainly for the sole purpose of fulfilling God's calling and responsibilities in your life. # Marriage is also meant to help you serve God better, having a godly seed and family as the family is the smallest church (Psalm 68:6) # Marriage is secondarily for companionship and companionship in this context doesn't physically connote someone physically by your side. It means someone that can be like minded with you in working with you towards your goals regardless of where the person is physically located.
#ministryofholyspirit #morningblessings #morningmotivation #godlovesyou #blessings #lovegodfirst #jesuschrist #goodmorning
Ali-Collins Ideal Solution Enterprises. Our Services: Logistics & procurement service, flight bookings, hotel reservation, online shopping, Jumia, Ali express. Business Name Registration @CAC Financial investment Services. Oil & Gas procurement & supply of diesel 08130513616,
CE ITU ROAD, TESTIMONY OF PARTNERSHIP, THIS TESTIFIES OF HOW THE THIEVES MADE AWAY WITH ALL THE CLOTHES AT THE DRYCLEANERS SHOP, AND SET ASIDE MY PASTORS HEALING SCHOOL SUMMER SESSION LAUNCH UNIFORM UNTOUCHED. THIS CAN ONLY BE BY GOD'S SPIRIT, GLORY TO GOD. THE WORD INDEED WORKS.
We have moved! It's another level! FMS with Highly Esteemed Pst Gabriel Omorogieva was phenomenal. Thank you Pastor sir for all of yourself that you pour out into us. Akobo and environs will never remain the same again. Glory! #ceakobo1 #ceibadannorth #nswvz1 #southwestregion
ROGHA RHAPATHON STARTS TODAY #RhapsodyOfRealitiesImpact. #ROGHA2019 #OneProgram #GlobalAudience #WorldwideImpact #RoghaRhapathon #CeAccraGhanaZone