This is BIG! It's SIMPLY PHENOMENAL! Get ready for an awesome time of prayer and communion with pastor Chris, At the Loveworld crusade ground Lagos/ibadan expressway.@12:30Pm..... Don't miss it! #Jan5th2020PFCS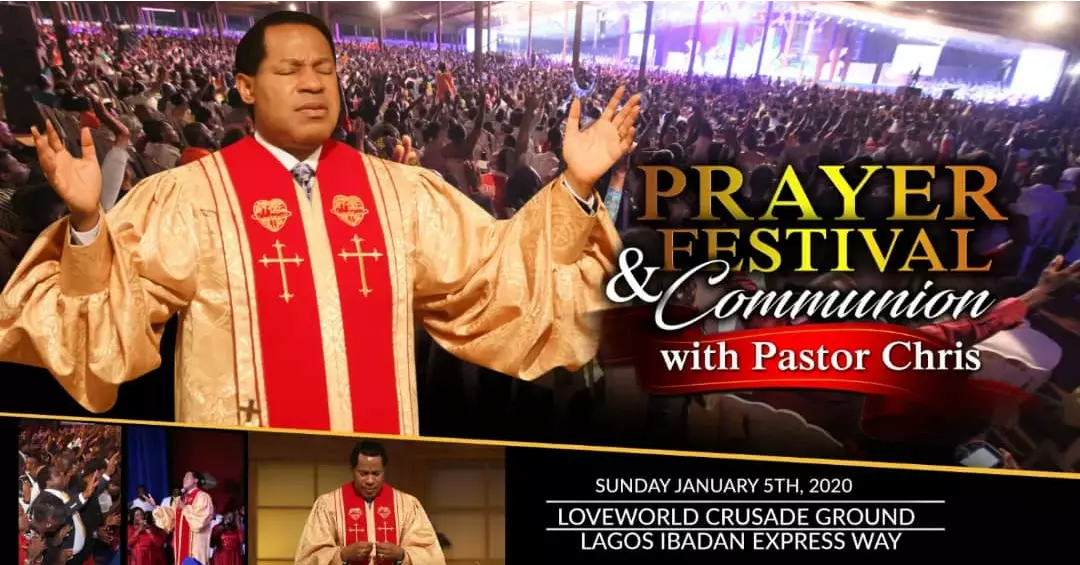 This is BIG! It's SIMPLY PHENOMENAL! Get ready for an awesome time of prayer and communion with pastor Chris, At the Loveworld crusade ground Lagos/ibadan expressway.@12:30Pm..... Don't miss it! #Jan5th2020PFCS
This is BIG! It's SIMPLY PHENOMENAL! Get ready for an awesome time of prayer and communion with pastor Chris, At the Loveworld crusade ground Lagos/ibadan expressway.@12:30Pm..... Don't miss it! #Jan5th2020PFCS
HBD to my king and ordained life companion. Love Honey #PresidentEpote #January03Perfection.
This is BIG! It's SIMPLY PHENOMENAL! Get ready for an awesome time of prayer and communion with pastor Chris, At the Loveworld crusade ground Lagos/ibadan expressway.@12:30Pm..... Don't miss it! #Jan5th2020PFCS
Pastor yemi, you are back in this respectful site. Stop your fraud business here.
It's a scam, don't do it. They already scam some people I know, they operate like mmm. But even as that mmm pay some people, this people will not pay you anything. Scams
Happy birthday pastor sir you are perfected on every side in this year of perfection
Happy birthday highly esteemed Pastor Biodun Lawal! We love you so dearly sir!! #PolDonum #HeavensGift #SonOfPastorChrisPBL #lwteensministry #CEEWCAZ4 #Cameroon