CE Lagos Zone 4: CELEBRATING THE BEST DAD IN on KingsChat Web
CELEBRATING THE BEST DAD IN THE WORLD We are forever grateful for the honour of being raised and nurtured in the embrace of your fatherly Leadership and tutelage.Thank you Dad for bringing us forth through the word, thank you for loving us, thank you for Praying for us, and thank you for always pointing us to the word and Jesus. Pastor sir we love and Celebrate you today and always.... You are the best Dad in the world and our Hero ....Happy Fathers day Dad! We Love you so much . #CELZ4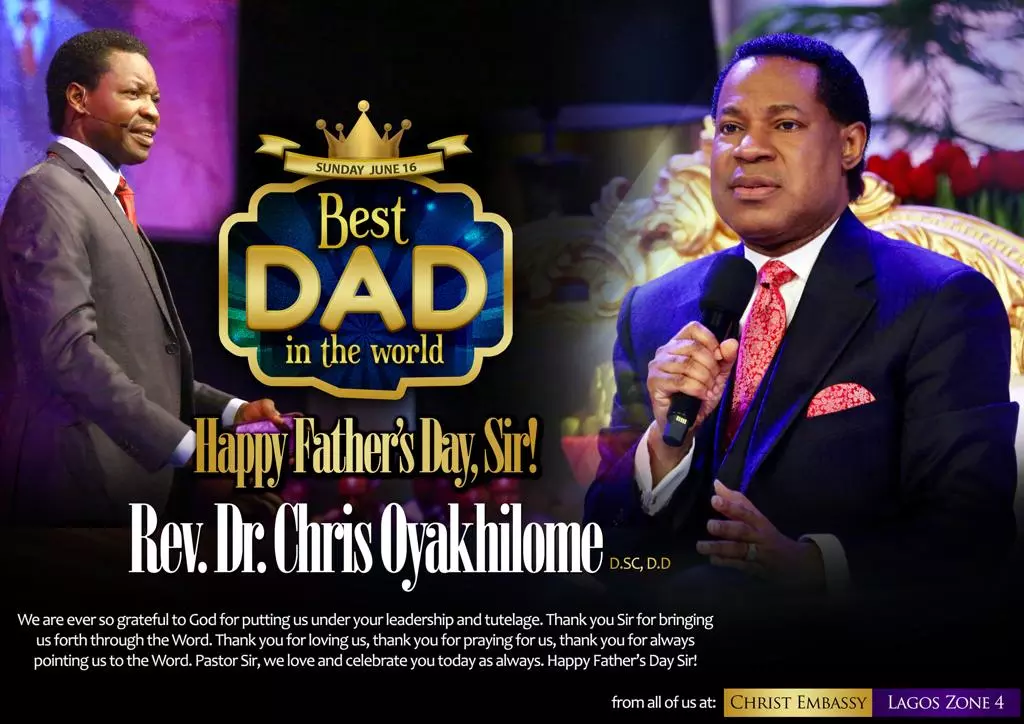 Happy Father's Day! World's Best Dad. I love you ever so dearly Sir!
Celebrating our dear Zonal Secretary, Pastor Peter Lighthouse (@mr_blw) ❤🌟❤ • • Happy Father's Day Sir! We love you! ❤️ • • #BLWUKZONEB #CelebratingGreatness #FathersDay
Happy Father's Day daddy! Thank you for your warmth and care. I love you Sir! You are the best
اكره صوتي لما يبين ضعفي اكررهه.
Happy Fathers Day to My Father, Pastor, & Life Coach. For years I've been giving people's lives meaning because you gave my own life a meaning. You've kept me in D path of life & success through D word of God that you are teaching me of which I'm forever grateful. I love you sir.
Happy Fathers Day to our Highly Esteemed Pastors. You are a gift to the body of Christ. We are glad the Lord blessed us with you. We celebrate you immensely.. Hurray!!! #nswz1 #swreg #ceibsouth #ceibnorth #ceibeast #ceogbomoso
#Ceota #Lagoszone4 #Sunday #Service #June16 #2019 #MonthOfPrayer #Worship #PstRichardOdodo #celz4