Pastor Chris Live: Pray-A-Thon 2021 - Mon Jan on KingsChat Web
Pray-A-Thon 2021 - Mon Jan 18 The Christian is the expression of Christ. You are, and bear the glory that follows the sufferings of Christ. Awesome truths! Learn more in this Monday's Rhapsody. 1 Samuel 2:10 'The adversaries of the LORD shall be broken to pieces; out of heaven shall he thunder upon them: the LORD shall judge the ends of the earth; and he shall give strength unto his king, and exalt the horn of his anointed'. Psalms 37:28 'For the LORD loveth judgment, and forsaketh not his saints; they are preserved...' At our prayer times today we'll pray fervently, and mostly in tongues of the Spirit. Pray for the nations, and meditatively with the above verses of Scripture. God bless you.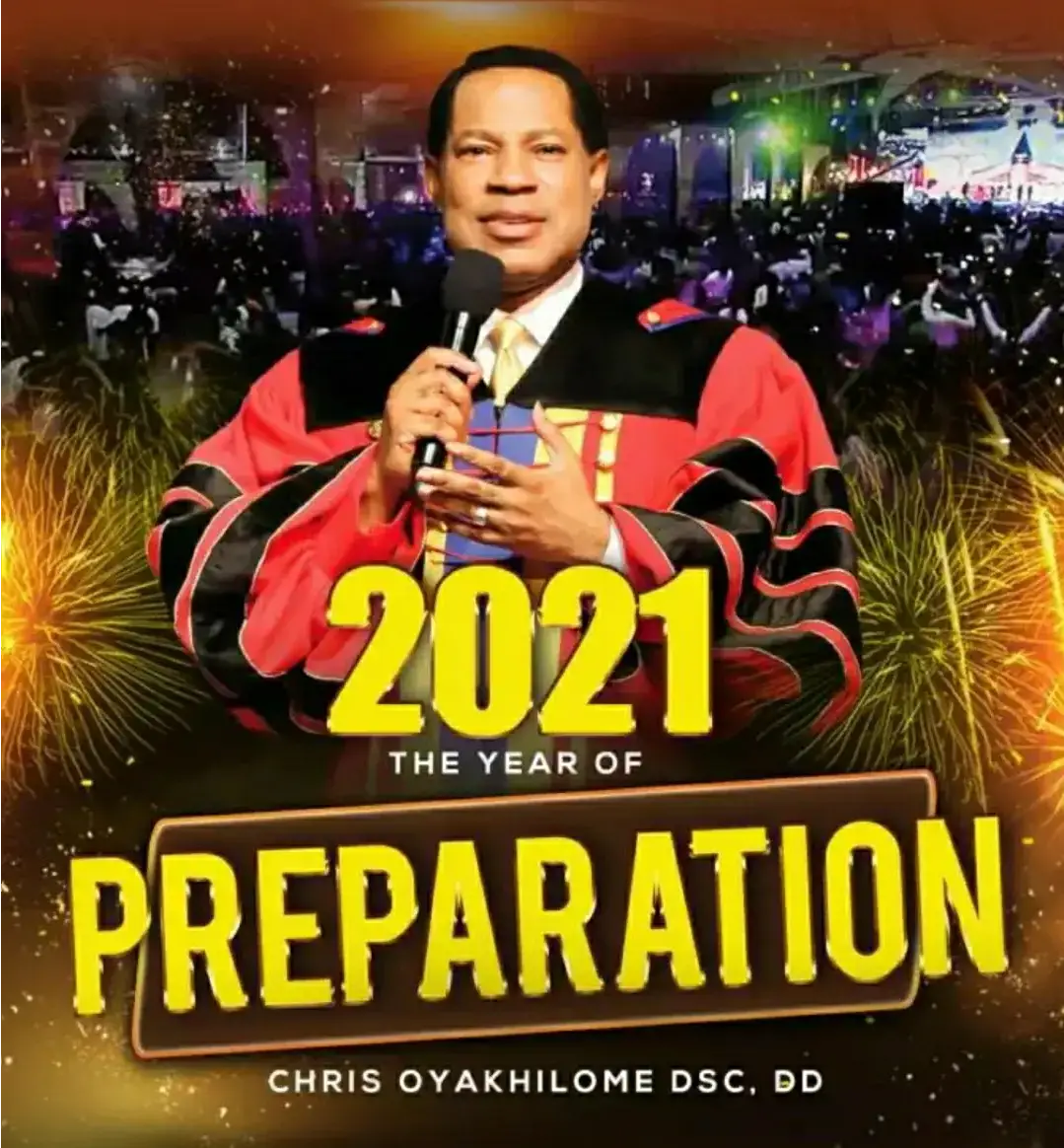 Jesus is Glorified through us.. #sonsofpastorchris #weloveyousomuch
Watch "Sound, Matter and Faith" on Topical Teaching Highlights on FAITH airing now on www.pcdl.tv #PastorChris #watchonpcdltv
Look in the mirror. What do you see? When you see yourself, see beyond. See not in physical but see in the spirit. Take a look at, what's inside you, what's inside your heart, mind and soul. Can you see what the word of God says, who you are? Can you see God's glory! Can see God's promise to you? I want you to see yourself what the WORD says about you! You are MORE THAN A CONQUEROR You are VICTORIOUS You are PERFECT You are FAVOURED You are BLESSED You are GLORIFIED You are a SUCCESS You are AMAZING You are FULL OF GRACED You are STRONG You are BRAVE You are FULL OF WISDOM You are PRECIOUS You are EXCELLENT You are SPECIAL You are CHOSEN You are WHAT GOD SAYS YOU ARE You are GOD'S PROMISED You are GOD'S CHILD As you look at yourself in the mirror, AFFIRM THESE WORDS, SAY IT, DECLARE IT, BELIVE IT, for this is the TRUTH about our IDENTITY IN CHRIST. ~ Zion Graced ~
Check out my inspiring post on Yookos!
My profound gratitude goes to my Parents in the Lord,The Esteemed Ministry Center Director Pastor VALE and Pastor AWELE ODU-THOMAS. It has been a journey of faith with the word of God. Thank you for always Preparing me with gospel. I am forever grateful #calmc #TeamCalabarRocks
☀ SHOWING NOW: DAYBREAK ☀ HERE ARE THE TOP STORIES: 📌 Norway expressed increasing concern about the safety of the Pfizer Inc. vaccine on elderly people with serious underlying health conditions after raising an estimate of the number who died after receiving inoculations to 29. 📌 Those who refuse to be immunised against COVID-19 could be banned from pubs, restaurants or their workplaces under a radical plan proposed by Gladys Berejiklian. 📌 Parler's CEO has gone into hiding with his family after receiving death threats, according to a new court filing. 📌 The 48-hour week could be scrapped by the UK government under reported plans to rip up key working protections following Brexit. Tune in as Stacey Edison-Odiase and Buky Olufemi bring us the latest headlines, today's Rhapsody of Realities reading, a daily fitness exercise, Hi-Tech News and much more. Start your day right with DayBreak, live on LoveWorld UK. #Daybreak #Loveworld #LoveworldUK #MonthOfCelebration #YearOfPreparation 🧑🏾‍💻: Watch Loveworld UK on ⁣⁣⁣ 📲: LIVETV Mobile App 💻: www.loveworlduk.org/watch-live⁣⁣⁣ 📱: Loveworld UK 3.0 Mobile App⁣⁣⁣ ⁣⁣⁣ To Partner/Contact us⁣⁣⁣ Call: +442075115830⁣⁣⁣ Email: sponsors@loveworlduk.org; info@loveworlduk.org