Charity Obazee Olayemi : #3daysofglory #CEDüsseldorf #WesternEuropeZ4 #Naxt on KingsChat Web
#3daysofglory #CEDüsseldorf #WesternEuropeZ4 #Naxtlevel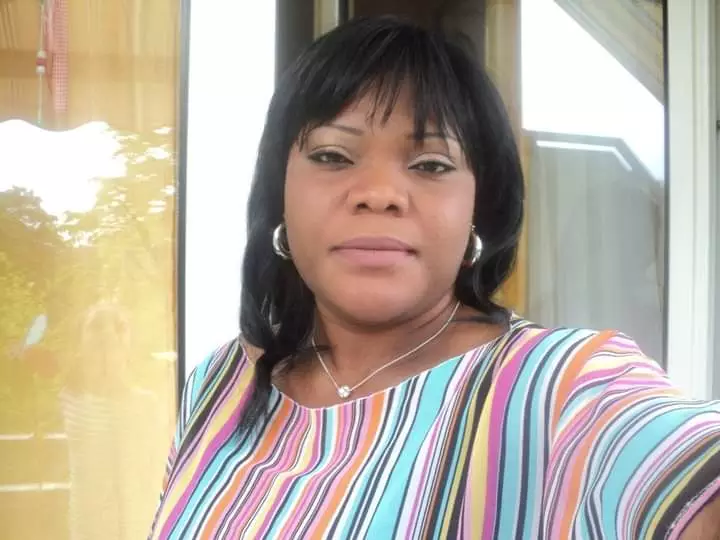 Pastor Gary izola lornar
commented:
This is how it works..join our hfx crypto currency trading, winning is the best option.. our church members are benefiting from it 1. You set up your trading account. 2. You fund your trade account with your investment capital. 3. Once the whole process is done and account is set for trading you've  full access to your trading account and you can see everything yourself as the process are going. 4. You get your profit after upgrading process is done, the end of the days trade. 5. Clink on your withdrawal process on your account, when you choose to withdraw, your trading profit..Congratulations to everyone who benefited from my company yesterday @cryptochin. I still want more people to benefit. Ask me how. without sending money to anyone 100% legit..for more information contact me on WhatsAp +1 (740) 651-1971
#3daysofglory #CEDusseldorf #WesternEuropeZ4 #Nextlevel
In spite of government restrictions, the Teens/Youths church in CE Hamburg had an Easter brunch Outreach service with 16 teens in attendance. Gloryyyy 💃🏻💃🏻💃🏻🚀 #TeensministryWEZ4 #Easteroutreachservice #WEZ4 #Germany
Happy Birthday Esteemed Dcns Ma ❤️🤗, Thank you for being so caring and loving. I love you dearly Ma ❤️❤️🤗
Royal Diadem 1 Prayer & Planning Attendance: 32 First Timers: 3 "He shall cover thee with his feathers, and under his wings shalt thou trust: his truth shall be thy shield and buckler." ‭‭Psalms‬ ‭91:4‬ ‭KJV‬‬‬‬ #prayerandplanning #cellministry #UnitedKingdom #UK2Z4 #CEBARKING
Happy Birthday Sweetheart and beautiful Pastor Linda. How do I begin to describe the beauty of your spirit. You are phenomenal and a great phenomenon! A rare gem! A true, passionate and exceptional daughter of our man of God. Thank you for all you do in ministry and for raising a mighty army for the Lord in your Region and in our great ministry. The Lord rejoices over you with singing and great joy. You are strengthened for greater works this year in Jesus name. I celebrate an wonderful gift to our world and salute you highly esteemed and mighty woman of God. I love you dearest darling Pastor Linda 💋💋💋💋😘😘😘💞💕🥁💞💕🥁💞💕🥁👏🏻👏🏻👏🏻👏🏻💃💃💃💃💃💃💃💃💃💃💞💕💞💕💞
Here is the real deal! Someone should kindly tell this man that he has missed the opportunity already. Find something else to do. We are still praying and it's our month of TRUTH. Kindly Share this video and leave a comment 📹 #istandwithpastorchris #pastorChris #mediaactivist4christ #pastorChris #mediaactivist #favour #divine #cloveworld #ministryappdownloads #ltm #cetunes #Loveworldradio #jesus #Loveworld #PastorChrisOyakhilome #loveworldnext #prayingnow #pclprayathon2020 #prayathon2020 #iamapriestinoffice #cebeninzone1 #globaldaofprayer #gdop #RINNETWORK
Happy Birthday Dearest Bro Austine. Thank you for your commitment to all we do esp in our care group. You inspire me so much with your soul winning activities. I am super glad we are on the same team. I love you dearly 😍🤩🥰 @bankowner God bless you greatly.