LW PDNTP: Get Ready for Increased ILLUMINATION on KingsChat Web
Get Ready for Increased ILLUMINATION at the Next Edition of the Extraordinary Expose on the Word Your Loveworld Specials Season 3 Phase 4 begins on Monday 10th to Thursday 13th May 2021 Time: 7PM (GMT + 1) Get Ready!! Spread the Word!! #PDNTP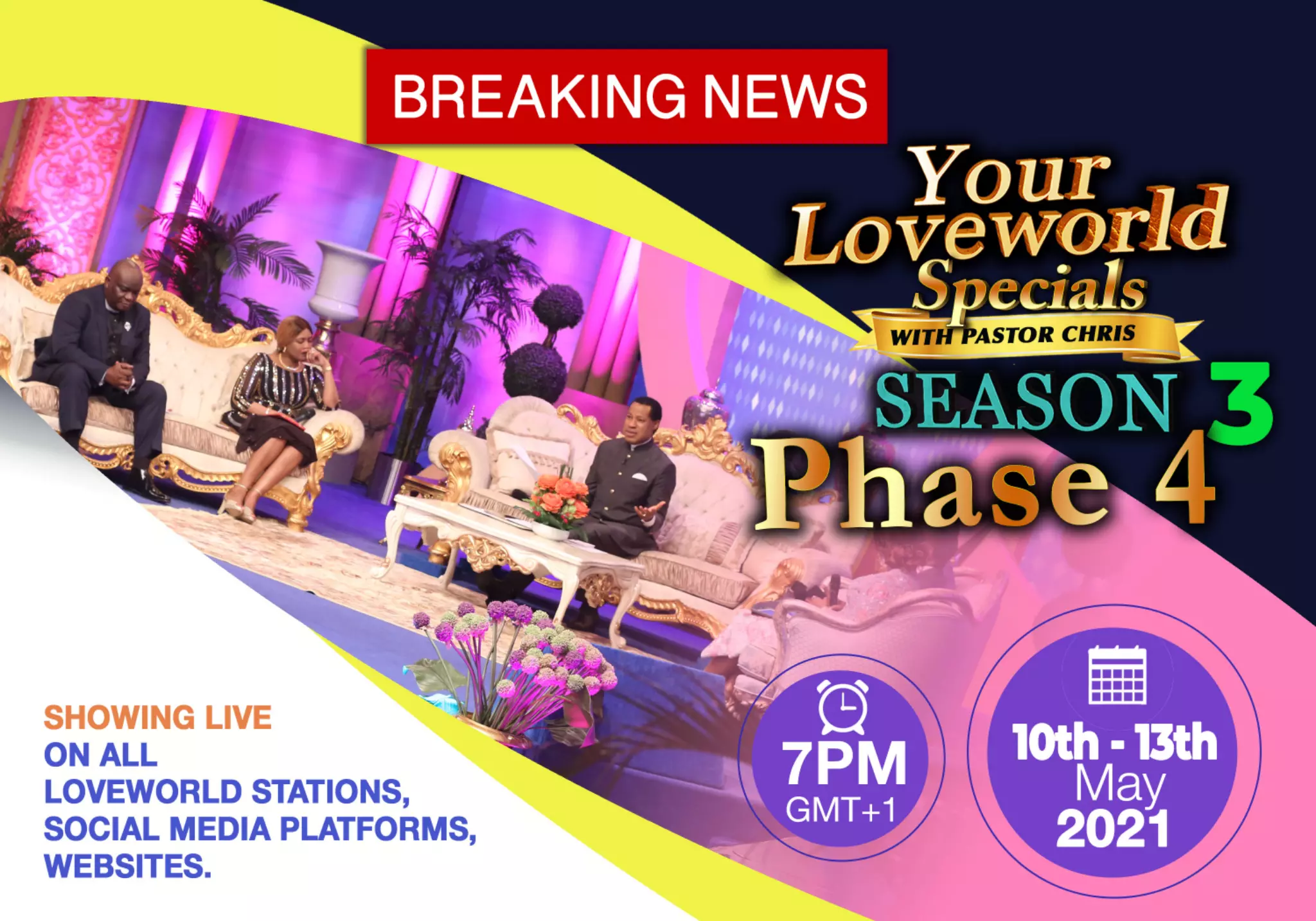 Welcome to May, our month of illumination #ceugboworocks #cemidwestzone
We Remember Lord!!! Psalm 19:8 AMPC The precepts of the Lord are right, rejoicing the heart; the commandment of the Lord is pure and bright, enlightening the eyes. The eyes of your heart is flooded with light! #globalservicewithPastorChris #Loveworldradionetworks
Happy birthday to my Highly Esteemed Pastor Yemisi ma. Im grateful for your leadership and guidance. I celebrate you ma🎉🎂🎁🌹💞🙏
MAY THE MONTH OF ILLUMINATION,. GLORY TO GOD.
#MONTHOFILLUMINATION www.rgdn.org www.impactone1.com #impactone #rgdn
Happy birthday my Highly Esteemed Pastor Yemisi ma. Im grateful for the leadership and guidance ma. I celebrate you
💥💥WELCOME TO OUR MONTH OF ILLUMINATION💥💥 It is possible to hold the truth without the right heart. When you do that, it produces the wrong results. If you're open to truth, it will penetrate and bring you illumination. The Spirit of God will do a quick work with you this month. #MayCommunionService #PastorChris #CeCanada
The law of the Lord is perfect!!! Jesus asked us to do this, to break bread, which is his body and drink the cup, which is his blood that was shed for us. He said to us, "I am with you always!!!, Never forget!!