CeFlix: http://bit.ly/ceflixtvweb 🔳🤩🥳🎶🎹❣️💖🔳 https: on KingsChat Web
http://bit.ly/ceflixtvweb 🔳🤩🥳🎶🎹❣️💖🔳 https://ceflix.org/videos/watch/1851433 ⏸ Pause For A Moment! We Are Hanging Out with Soltune THIS Sunday November 8th 2020. Let the adventure begin Start right NOW and HERE 👇👇👇👇👇 https://ceflix.org/videos/watch/1851433 ♨️♨️♨️ CREATE YOUR CHANNEL STEP-BY-STEP ON CEFLIX ✅ Update Your CeFlix Mobile App ✅ Click On 'MY CHANNEL' at the Top Menu ✅ Tap On the + icon at the bottom right ✅ Input; CHANNEL NAME' CATEGORY' THUMBNAIL and DESCRIPTION' Voila… Your Channel is Ready! #music #IPPC2020  #ronfiesta2020 #healingstreams #globaldayofprayer #globalimpactoutreach2020 #myproclamations #wordfest2 #loveworldladiesnetwork2020 #musiclove #newmusic #nowplaying #radio #live #hiphop #artist #musicartist #rock #musician #musicproducer #musicismylife #musicstudio #ceflixtunes #podcast #lights #youdeserveitall #musicstreaming #soltune #ceflixlivesessions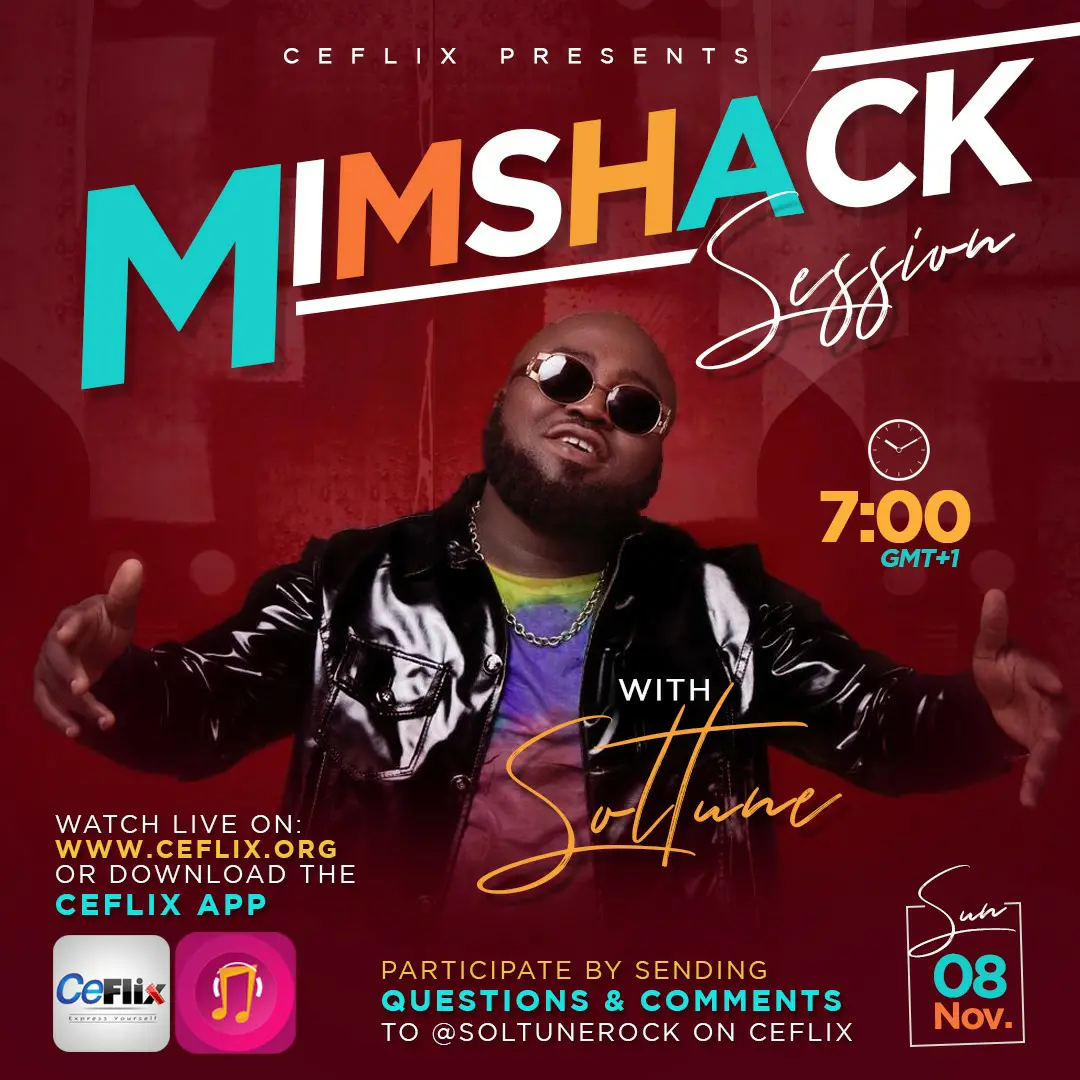 #prayingnow #pclprayathon2020 #prayathon2020 #iampriestinoffice #WEVZ1 #CENetherlandsAlmere
Gloryyyyy!!!!!Super Abundant Grace is here,A time to receive from the spirit of the Lord.
📸LiveNow! Day 3 of Rogha Rhapathon November Edition with the Esteemed Regional Pastor. Psalms 68:11 KJV, The Lord gave the word: great [was] the company of those that published [it]. 2 Corinthians 5:15 KJV, And [that] he died for all, that they which live should not henceforth live unto themselves, but unto him which died for them, and rose again. Galatians 2:20-21 KJV, I am crucified with Christ: nevertheless I live; yet not I, but Christ liveth in me: and the life which I now live in the flesh I live by the faith of the Son of God, who loved me, and gave himself for me. I do not frustrate the grace of God: for if righteousness [come] by the law, then Christ is dead in vain. You can participate now via: http://bit.ly/rhapathonlive3 #CeAccraGhanaZone #RoghaRhapathon2020
LoveworldSAT Airtime Faith Currency Sponsorship: Thank you Esteemed Pastor Ethan Lipenga, CE Malawi South Group.
Check out my inspiring post on Yookos!