Affirmation Train: #AFFIRMATIONTRAIN 28TH APRIL. I affirm on KingsChat Web
#AFFIRMATIONTRAIN 28TH APRIL. I affirm that the Lord is my light and my salvation. He's the strength of my life; therefore, I am bold and courageous at all times! In the time of trouble, I am shielded in His pavilion; I dwell under His mighty arm of protection! He's my refuge and my fortress, and I triumph gloriously in His Name. I am His living tabernacle! He talks through me, moves through me, and expresses His love and righteousness through me! My spirit, soul, and body are sanctified for the Master's sacred use, and His glory is revealed more and more in me today and always. I am a tree of righteousness; the planting of the Lord. I am planted in the house of the Lord, and I flourish and produce excellent results. I am fruitful and productive; I bring forth fruits at all times. I am in Christ; I've got divine health working in every fibre of my being, every cell of my blood, and in every bone of my body! Divinity is expressed through me, from the crown of my head to the soles of my feet! No evil or negative imagination has a place in my heart! My mind is inundated with the Word, with which I prevail over all the fiery darts of the enemy! My Words are seasoned; for I've been chosen, ordained, commissioned and appointed to bring forth lasting results. I experience the power and supernatural grace of God today, as I make manifest the saviour of the knowledge of Christ, in every place. Glory to God. SPEAK IN OTHER TONGUES NOW • Be bold to say the same things that God has said concerning you in His Word. That is what takes you beyond salvation, to enjoy the benefits of salvation ~ Pastor Chris Oyakhilome. You Can Now Reach Us On: • info@affirmation-train.org • www.affirmation-train.org ✓ Don't miss the opportunity for anything... Kindly use the link below to get the free access now. https://bit.ly/2VFWIG8 Remember to share this with your friends and family. God bless you🙏 #happeningnow #affirmationtrain #blessed #perfection #wisdom #ministration #grace #divine #influence #opportunity #livingwater #talkingsession #thsnkyoupastorchris #imcc2020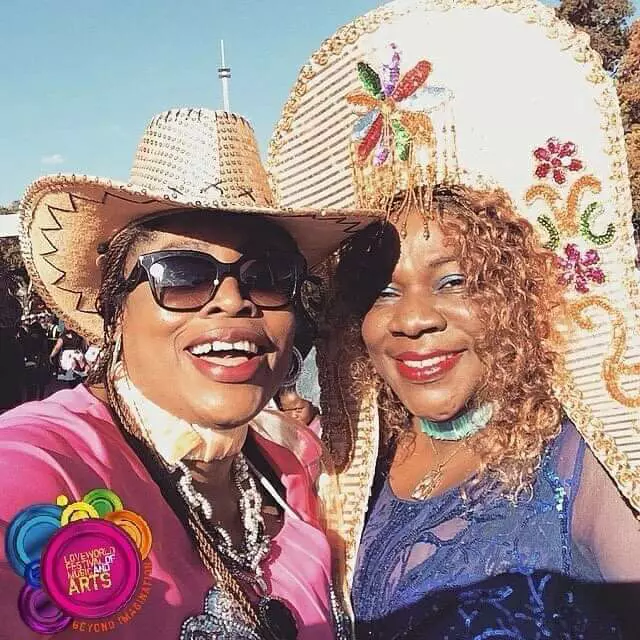 TODAY THOUGHTS OF THE DAY FOR A KING - "THE GOD-LIFE" Psalm 16:6-11 6 The lines are fallen unto me in pleasant places; yea, I have a goodly heritage. 7 I will bless the Lord, who hath given me counsel: my reins also instruct me in the night seasons. 8 I have set the Lord always before me: because he is at my right hand, I shall not be moved. 9 Therefore my heart is glad, and my glory rejoiceth: my flesh also shall rest in hope. 10 For thou wilt not leave my soul in hell; neither wilt thou suffer thine Holy One to see corruption. 11 Thou wilt shew me the path of life: in thy presence is fulness of joy; at thy right hand there are pleasures for evermore. #warriministrycentre
#SFA284 #April28 #CELZ1Rocks #CELZ1MM #LWPM #RORBible #Rhapsody #CELCC6 #Happy Birthday
I've got a strong eternal Faith in my spirit. At all times and in all seasons... I always and surely Win, for whatsoever is Born of God Almighty overcomes the world, and the daily active expression of my Faith is the Victory that overcomes the world. Hallelujah!
Happy birthday to our dear deaconess Bushy. What a special time in our history to celebrate and appreciate you for these many years of commitment in the Gospel of His son JESUS Christ. You will continue to soar high in the Lord. Of your grace and increase, there shall be no end.
*I specially dedicate this achievement to celebrate my birthday today. The Lord is increasing me the more and his work is becoming more interesting to me on a daily basis. Am blessed for the propagation of the gospel of our Lord Jesus Christ.
#AFFIRMATIONTRAIN 28TH APRIL. I affirm that the Lord is my light and my salvation. He's the strength of my life; therefore, I am bold and courageous at all times! In the time of trouble, I am shielded in His pavilion; I dwell under His mighty arm of protection! He's my refuge and my fortress, and I triumph gloriously in His Name. I am His living tabernacle! He talks through me, moves through me, and expresses His love and righteousness through me! My spirit, soul, and body are sanctified for the Master's sacred use, and His glory is revealed more and more in me today and always. I am a tree of righteousness; the planting of the Lord. I am planted in the house of the Lord, and I flourish and produce excellent results. I am fruitful and productive; I bring forth fruits at all times. I am in Christ; I've got divine health working in every fibre of my being, every cell of my blood, and in every bone of my body! Divinity is expressed through me, from the crown of my head to the soles of my feet! No evil or negative imagination has a place in my heart! My mind is inundated with the Word, with which I prevail over all the fiery darts of the enemy! My Words are seasoned; for I've been chosen, ordained, commissioned and appointed to bring forth lasting results. I experience the power and supernatural grace of God today, as I make manifest the saviour of the knowledge of Christ, in every place. Glory to God. SPEAK IN OTHER TONGUES NOW • Be bold to say the same things that God has said concerning you in His Word. That is what takes you beyond salvation, to enjoy the benefits of salvation ~ Pastor Chris Oyakhilome. You Can Now Reach Us On: • info@affirmation-train.org • www.affirmation-train.org ✓ Don't miss the opportunity for anything... Kindly use the link below to get the free access now. https://bit.ly/2VFWIG8 Remember to share this with your friends and family. God bless you🙏 #happeningnow #affirmationtrain #blessed #perfection #wisdom #ministration #grace #divine #influence #opportunity #livingwater #talkingsession #thsnkyoupastorchris #imcc2020
#theexceptionalwoman #tew #celz1rocks #campgroundgrp #campgroundchurch
#theexceptionalwoman #tew #CELZ1ROCKS #LCC6 GROUP #LCC6
#theexceptionalwoman #tew #CELZ1ROCKS #LCC6 GROUP #LCC6