Happy Birthday to our Highly Esteemed Zonal Pastor, Pastor Gbuyi Olupitan, Zonal Pastor North Central Zone 2 We Love ❤️ you Sir. #HappyBirthday #ncz2 #ceilorin1 #perfection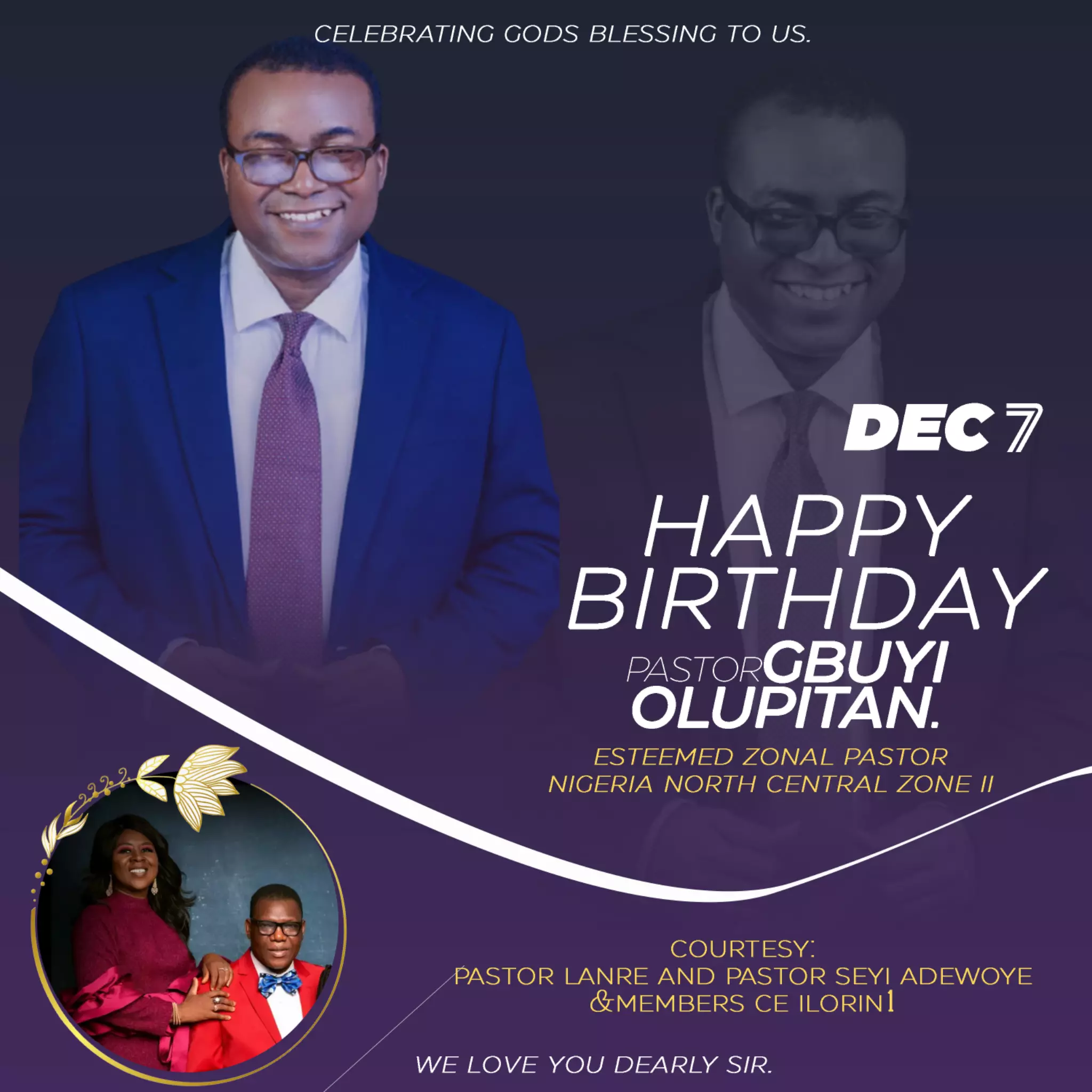 Happy birthday Pastor Sir!! From Joseph, Sinach and RSonia
HAPPY BIRTHDAY TO MY MAN OF GOD Rev. Chris Oyakilome DSc. DD YOU HAVE GIVEN MY LIFE A MEANING SINCE I STARTED LISTENING TO YOU. GOD KNOWS I LOVE YOU DEARLY. THANK YOU FOR SAYING YES TO JESUS!!! Happy Birthday Pastor Sir. #ceduluth #birthday #pastorchris
Join R.P now! study the word of God with us
Celebrating our dear man of God Rev, Dr. Chris Oyakhilome. You have impacted so many lives positively through your words of wisdom. May God's goodness and mercy continue to be with you today and always! Happy Birthday Pastor Sir! Love you Sir.
Thank you sir for shielding us from the world's deceptions Thanks for beautifying my life with the word of God Thank you for your unconditional and undiluted love for the Lord and his people Happy birthday dad, I love you forever sir
Celebrating The Man sent from God to Me and to the whole wide world... thank you for making spiritual giants of us !!!!