Pastor Paul Udosen: Happy Birthday to my beloved on KingsChat Web
Happy Birthday to my beloved Princess and mother to my boys. You have been a great help to me and have stabilized my destiny. You bring me joy and gladness and its a honour and delight to call you "WIFEY" The boys and I celebrate you specially today and always. Happy birthday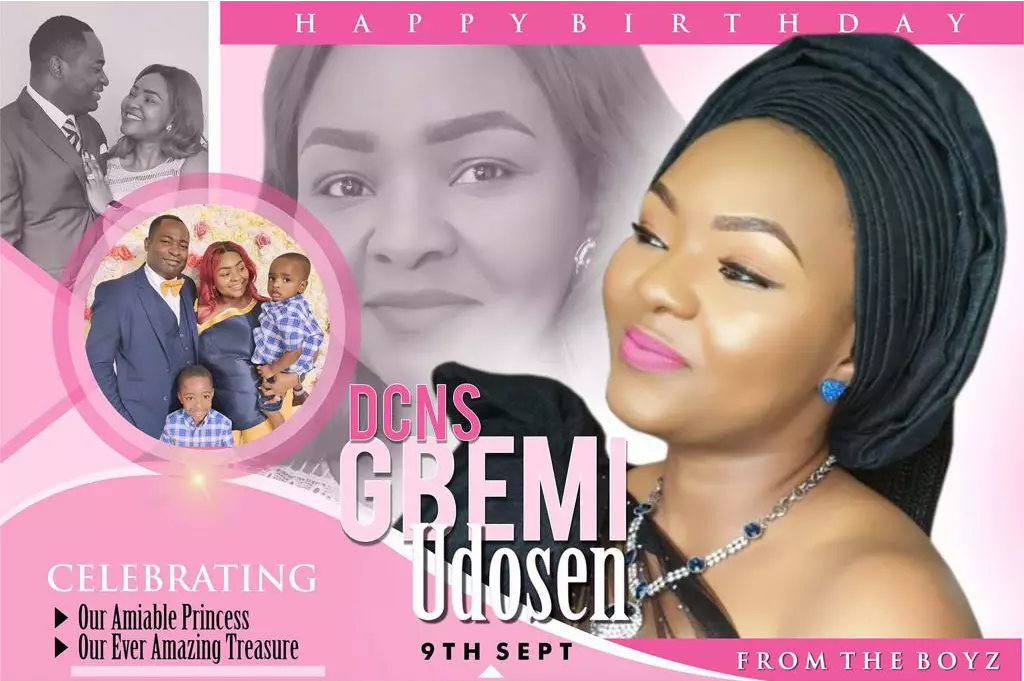 Pst Peniel Ayodele
commented:
Happy birthday to an amazing woman of God. Love you dearest Deaconess Gbemi 💋💕
The Name JESUS is big enough for me rest, remain work , live, prosper, soar, ageless & be secure in,etc #liftingchallenge #monthofuplifting
Happy birthday dearest Highly Esteemed Dcn Peter Sir! Thank you for who you're and all that you do in the Security Dept & ministry & for our dear MOG.We celebrate you specially today on your new level,for the Lord is your strength and exceeding great reward. My family&I love you
Isaiah 48:17 with this Message from GOD, your Redeemer, The Holy of Israel: "I am GOD, your God, who teaches you how to live right and well. I show you what to do, where to go. #liftchallenge #montgofuplifting #CEAMC
Something About the Holy ghost, I can't explain it , but I got it.Gloryyyyy!!!! #Tieconference #unibenchapter #BLWzonej #WeloveyouCmd #midwestnigeria #BLWcampusministry
The Holy Spirit is the comforter,Spirit of Truth,Extraordinary Strategist,the counsel 4the defense.Are u facing crises/challenges 2day,don't say the wrong things,the Holy Ghost is ur Helper,He's ur advantage & the wisdom u need.U're not helpless! #liftchallenge #monthofuplifting
Happy birthday Sir! Thank you for being a huge blessing to us all. I love you Sir #LOVEWORLDUSHERS #BLWUSHERS #PMATT0909 #CELZ5AJIWEUSHERS
I am the righteousness of God in Christ Jesus,his workmanship ,created to produce fruits of righteousness.I have crucified the flesh with its passions and desires ;satan has nothing in me! #liftchallange#monthofuplift.