Helen Bih: #CEUKZONE3 #dspukzone3 #PCDLUKZ3 #LIVECONFERENCE on KingsChat Web
#CEUKZONE3 #dspukzone3 #PCDLUKZ3 #LIVECONFERENCE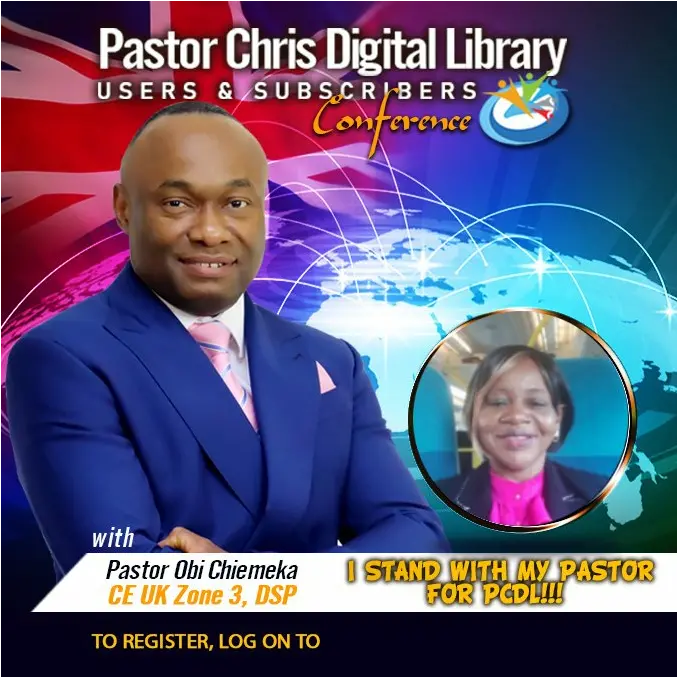 Jacqueline sara
commented:
Hi, My name is Jacqueline I'm from turkey live in US We don't know each other, but let's fix it. Greetings I have a business proposition for you ! If you are interested just give it a shot by sending me a dm 🤝.. Look forward to work together with you.
Helen Bih
commented:
Not for me Thxs God bless
Christiana Nagbons
commented:
WORKFROMHOMEONLINE Never give up because failure means first attempt in learning, I'm here to teach you with your cellphone how you can earn huge profit in online trading create a savings and investment plan with our market fund📡 signal 📶 inbox me🔛
Happy Birthday Pastor Ma! Thank you for teaching us the Word and your examplary followership/leadership. Your motherly love is contagious. We love dearly. #cepleroma #cerumuaghaolu #cephzone1
I LOVE YOU PASTOR SIR, THANK YOU SO MUCH FOR THE INVESTMENT OF YOUR PERSONALITY IN ALL OF US...
Happy birthday to a PERFECT SISTER!
It's DAY16 on our EXPOSE` ON CHRISTIAN LIVING ( Featuring highlights on WISDOM). Ever wondered how to increase in knowledge and ability????🤭 👉💃We've got Goodnews for you;🤸‍♀️🤸‍♀️YOUR SUFFICIENCY IS OF GOD! 💃Ride on with our dear Man of God, Pastor Chris today on this epic title: 'INCREASE IN KNOWLEDGE AND ABILITY! Catch this Message Clip on www.pcdl.tv ,📖🖋️📓study/listen🎧📱and be inspired as Pastor delves into deeper truths of God's Word today. God bless you! #ExposeonChristianLiving #WatchonPCDLTV #SeptemberMonthofWisdom
I increase in knowledge and ability....Expośe on Christian Day 16😊😊watch this free message on the pcdl.tv 🙌 #exposéonchristianliving #septembermonthofwisdom #watchonpcdltv #sez2
I increase in knowledge and ability....Expośe on Christian Day 16😊😊watch this free message on the pcdl.tv 🙌 #exposéonchristianliving #septembermonthofwisdom #watchonpcdltv #sez2
I increase in knowledge and ability....Expośe on Christian Day 16😊😊watch this free message on the pcdl.tv 🙌 #exposéonchristianliving #septembermonthofwisdom #watchonpcdltv #sez2