Pst Uche Chukwunyere: Updated her profile photo on KingsChat Web
Updated her profile photo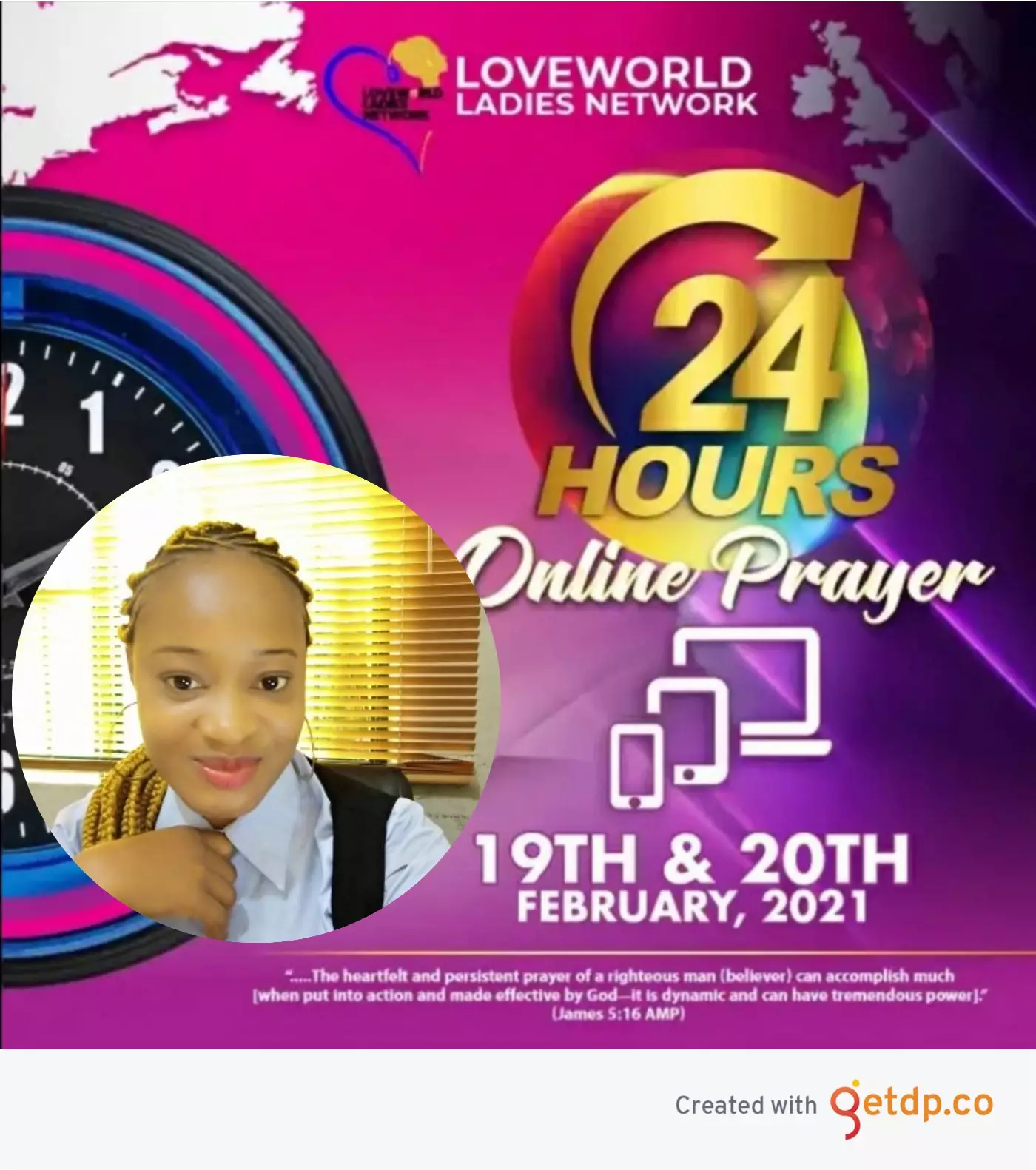 Lisa Bonet
commented:
Hey! Do you know your smartphone can replace office work don't waste technology. I will teach you for free how you will earn additional freelance income while waiting to work with you. I would like to share with you more information on how this will help you get started. You can withdraw from Paypal to your bank account local. If you want or through your wallet ... Thank you for taking the time to view our property. ... If you want to learn more about how you will make profit independent, start right now.
Me and my friends are praying for you♥️ #GYLFEUROPE #GYLF
THE NIGHT IS COMING WHEN NO MAN CAN WORK! Thank God it's still legal to play gospel music on Radio, the night is coming when no man can work. Thank God it's still legal to play Pastor Chris Teaching on Radio, the night is coming when no man can work. Join LoveWorld Radio as we keep saturating the airwaves with the gospel of Our Lord Jesus. Click on the link below to give / sponsor. http://loveworldinternetradio.org/giving.html #worldradioday #thegospelonradio #loveworldradio #radio #yearofpreparation
Happy birthday Pastor. Thank you for being a blessing and an inspiration. Keep reigning
Happy birthday to my esteemed group pastor. Of your increase there shall be no end. I love you
We enjoyed the singles seminar today. Thank you Pastor Oket, Dcns Sylvie and Dcn Toco for this program. We are singles with a difference. #ewcaz4
Glorrrrrrrrrrrrrrrry! 24 hours online Prayer On the 19th to 20th of February 2021.It's going to be a Glorious time In God's Presence. TELL EVERYONE AROUND AND ENSURE THAT YOU HAVE AN EXPECTATION(S). Hallelujah ! #in24hoursprayer #cemidwestzone #cebowen
Happy birthday dear Pastor Sir! Thank you for being who you are to us in the Teens & Youth Church. Thank you for the trust and faith that you have in us. We just want to say 'We love you Sir!' #CEAkure #LWTM #OASIS #PJoe122
Join us every Sunday on our Facebook Page, CE Kuwadzana. You will be glad you connected. Invite someone to participate with you. #sundayservice #monthofgrace #yearofpreparation #cekuwadzana #cesazone5
UP COMING PROGRAMS.... Count up to FAMILY HANGOUT WITH PWALES ON SUNDAY 14TH FEBRUARY 2021 @ CHRIST EMBASSY INTERNATIONAL WORSHIP CENTER CHURCH GROUNDS BY 4pm. #HANGOUTWITHPWALES #CEUYO #SSZ2 #YEAROFPREPARATION
'[M]ake up your mind never to struggle or toil to be successful, let God put you in the PLACE OF OPPORTUNITY!!!' Rev. Chris Oyakhilome Dsc DD in Rhapsody of Realities Topical Compendium Volume 3 page 200 entitled "The Race is Not To The Swift".