Ovo Kester Samuel: It's my birthday today and on KingsChat Web
It's my birthday today and God's word to me is its my year of "ESTABLISHMENT" and it shall be so!!!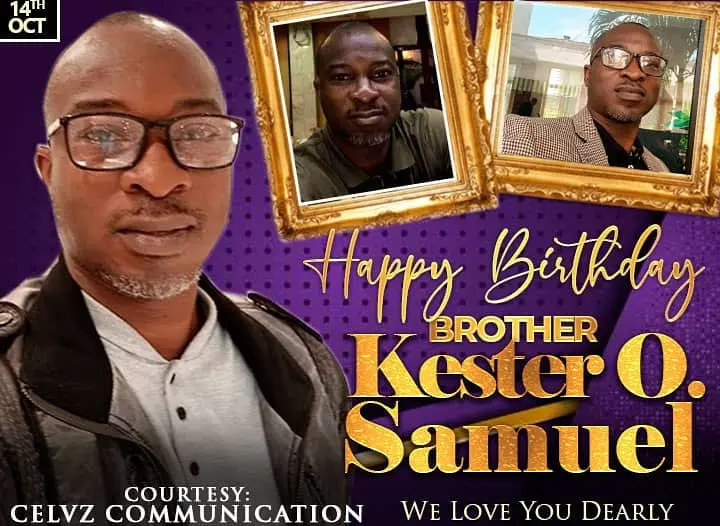 Lilian Nwandei
commented:
Happy Birthday to you Sir. The Lord perfect all that concerns you in Jesus name.
Jacqueline sara
commented:
Hi Greetings! My name is Jacqueline I'm from turkey live in united states.Your smartphone can replace office work don't waste the technology. I can teach you for free how it can earn you extra income independent looking forward to work with you i will like to share with you more information about me that will help us to start .You can withdraw from Paypal to your bank account. If you ... Thanks for taking the time to look at my property. ... If you want to know more about how this deal can work please get back to me thanks.
#prayingnow #blwcmprayer&fasting #blwzonec #blwcampusministryrocks
🔊🔊🔊 📢 #Wordfest2020 #wordfest2 #Wordfest #WordatWork #watchliveonpcdllivetv #loveworldextra #day6ofwordfest2 #CEJos #CEMINNA #CEGOMBE #GOH #NCZ1 #ThankYouPastorChris
#prayingnow #blwcmprayer& fasting #blwzonec #blwcampusministryrocks
Happy wedding anniversary pastor sir and mir. Thanks for the impact you've had in my life. Am so grateful God brought u to my life
#SpreadFaithCampaign #Healingtothenations
#SpreadFaithCampaign #Healingtothenations
#prayingnow #blwcmprayer&fasting #blwzonec #blwcampusministryrocks
I'm born of God, and I have His nature of righteousness in my Spirit #thewordworks #wordfest2 #SAZONE3 #BOTSWANAGROUP #ChristEmbassyKasane
#SpreadFaithCampaign #Healingtothenations
Loveworld Greenwich brethren began the service by praying fervently and making POWER available at the opening prayer session led by Esteemed Pastor Tosin #EssexGroup🇬🇧 #UKZone2 #LWGreenwichChurch #YearofPerfection💫