Emmanuel A O. : My Dearly beloved Saints and on KingsChat Web
My Dearly beloved Saints and Wonderful Co-labourers with God, Happy New Year Of PERFECTION! It Is heard in your voice and evidently seen in all your endeavors; it's not a pride, YOU ARE BORN THAT WAY☝🏼! Mabruk mabruk mabruuuuuuukkk😃!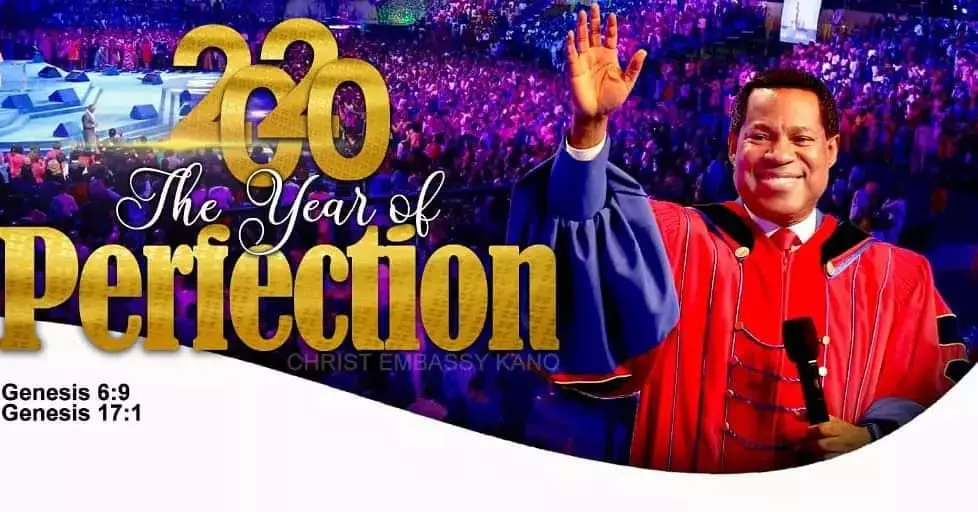 #2020 #MYYEAROFPERFECTION #CEACCRAGHANAZONE #Themanwiththeelectronicvoice
#enter2020withpastorchris #ism#Pastorchris The HolyGhost Refreshing Ministry watching live from Tarrytown NY.
PERSONALITIES THAT SHAPED MY LAST DECADE. MANY DID TREMENDOUSLY BUT THESE CAME TOPS. LOVE YOU DEARLY
Thank You Lord for the message of the year 2020, my Year of Perfection🙏🙏🙏 #Ientered2020withtherhemaword #I'm Aligned #I'm Complete #I'm Excellent #All I do comes to fruition 🙌🙌🙌🙌
Awesome moments with our dear man of God @ the 2019 31st Night Service. #Enter2020withPastorChris #ExtensionViewingCenter #CeExtension #CeIkpobaHillGroup 2 #ThankYouPastorSir #Iloveusir
2020 My year of PERFECTION! *NO ASSUMPTION *NO HALF MEASURES *NO EXCUSES #YearofPerfection #AbujaMinistryCenter