CE BAYELSA NATION: Starting Today in the Nigeria on KingsChat Web
Starting Today in the Nigeria South South Zone 1: 👇👇👇 Loveworld Teens Ministry in collaboration with Loveworld Publishing Ministry presents: 💫LOVEWORLD READING CHALLENGE FOR TEENAGERS 📌Date: Wednesday 17th July to Thursday18th July, 2019 It's going to be spectacular. #loveworldreadingchallenge #lwteensministry #TLB #CEBAYELSA #THELANDOFGRACE #NSSZONE1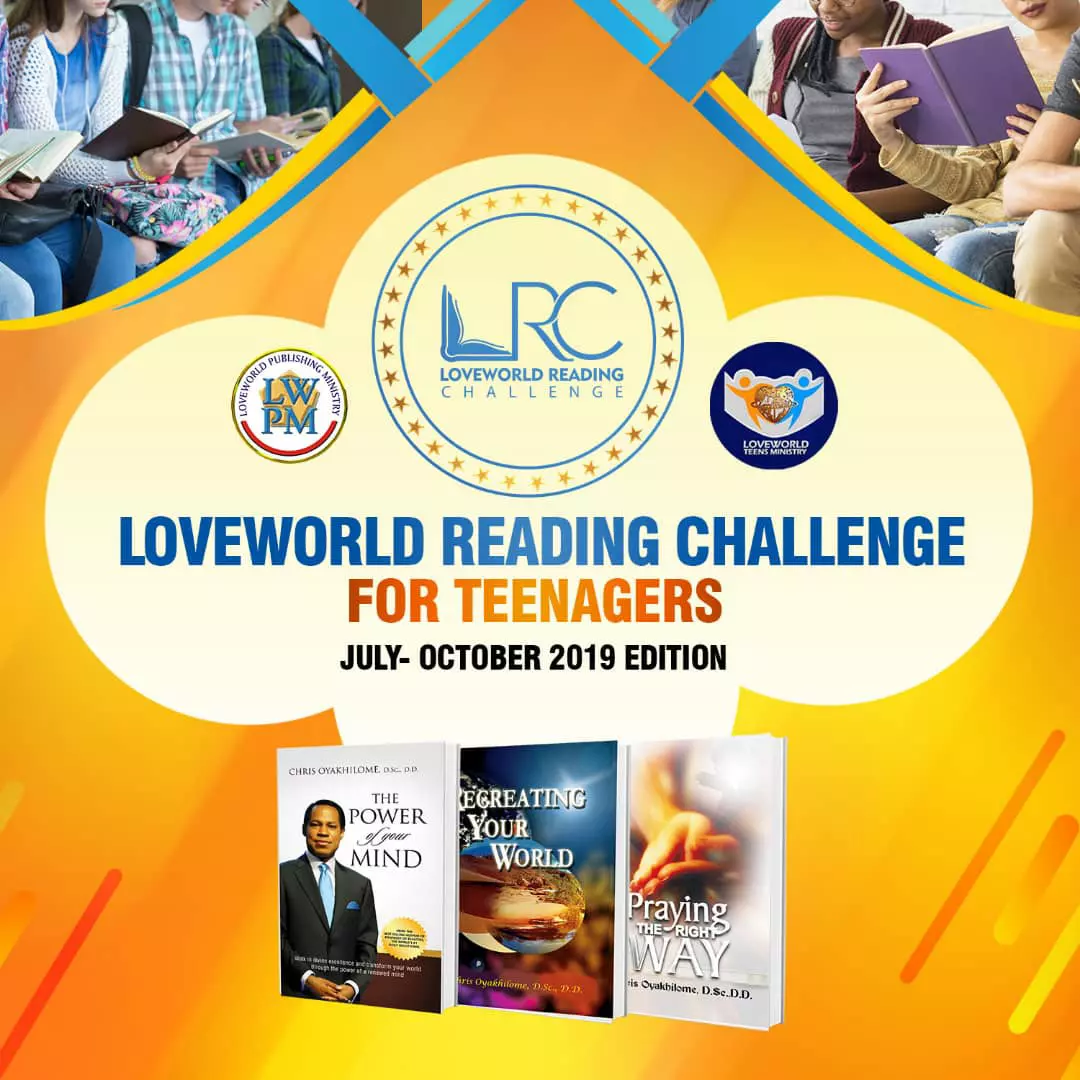 https://www.kingsch.at/p/q11xac1
Happy Birthday Dear Son, enjoy Thanksgiving in this new age to no END. We ❤ you!!
Starting Today in the Nigeria South South Zone 1: 👇👇👇 Loveworld Teens Ministry in collaboration with Loveworld Publishing Ministry presents: 💫LOVEWORLD READING CHALLENGE FOR TEENAGERS 📌Date: Wednesday 17th July to Thursday18th July, 2019 It's going to be spectacular. #loveworldreadingchallenge #lwteensministry #TLB #CEBAYELSA #CEUGHELLI #CESAPELE #NSSZONE1
It's the set time for EWCA zone 3 and abig thank you to our president for sending such high profile men of God to take us to another level
You are a great addition to the spreading of the Gospel God committed to our Generation, Happy Flourishing Birthday 🎂 Son.
Hello Everyone Kindly remember to follow our Superuser today @ CE Port Harcourt Zone 2 Have a great day.