Ajiko Cleopatra: HAPPY BIRTHDAY PASTOR SIR!! 🎂🎂🎂🎂🎊🎊🎊🎊🎊🎊🎊 on KingsChat Web
HAPPY BIRTHDAY PASTOR SIR!! 🎂🎂🎂🎂🎊🎊🎊🎊🎊🎊🎊🎊🎊🎊🎊🎊🎊 Wow!! Thank you so much Pastor for your personal investment in my life that has evidently transformed me into the lady I've become!! I love you Sir, 👑👑👑👑👑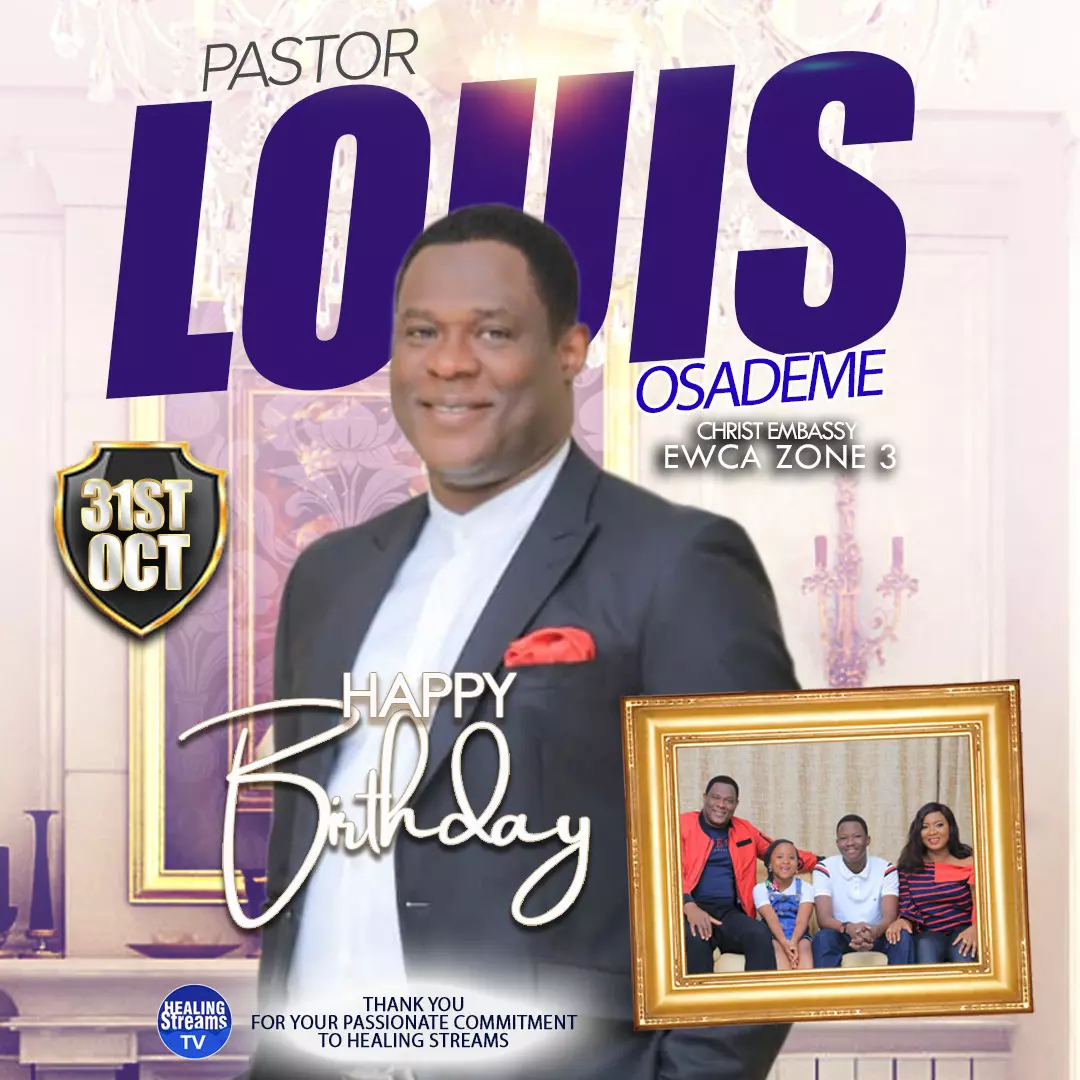 Feliciaaaziz
commented:
I can't believe that some binary options /forex trading online investment Trading accounts manager is still legit in this platform not until I saw Testimonies of how Mrs christiana Nagbons has helped people to recover their losses. I basically thought that it was a scam, until I decided to give it a try with just a little start up of $300 and I got $2,500 It was so amazing and everything works out as those people have said and now, I'm still back to testify about her, you too can contact her On kingschat @dnschristy123
john Namukono
commented:
Happiest Birthday Highly Esteemed Pastor Sir. I'm here today because you came . Thank you so much Sir for saying yes to our Dear Man of God. Thank you for your exemplary leadership which you have shown us as you follow the Ministry of our Dear Man of God so passionately . Thank you Sir for loving us , caring ,nourishing us with the word, inspiring us and directing us. Its a great privilege to be under your leadership in our service to our Master Jesus Christ as we await the rapture of the Church. Thank you Sir for the fatherly touch of love we have enjoyed and felt across the Zone. I love you so dearly Sir and I'm with you till Rapture. Thank you Sir and i join the Host of Heaven and the Holy Saints of God to Celebrate love personified, excellence,success, joy,peace, prosperity,glory,beauty,dominion and above God in a man. Congratulations Sir.
Happy Birthday Pastor, Sir! Celebrating God's Special Grace at work in your life, Sir. I'm so privileged to be connected to you, Sir. I love you, Pastor!! #CelebratingAGreatIconOfPerfection #Pflow1031
I declare that I am living in divine health, absolute prosperity, unending success, abundant joy, and indescribable peace today. Hallelujah #myproclamations, #myaffirmationsoftruth, #mymonthofproclamations.
#SpecialAllNights #6thEdition #CeTakoradi1 #CeAccraGhanaZone
Participation from CE Kumasi 4 in the 6th edition of the 7 special allnights- . #ceaccraghanazone #cekumasi4 #7specialallnights
What a day to celebrate a man of great personality,🏆🏅🥇🎖 Happy birthday to my father💃💃💃💃💃💃💃 #CelebrantibusMagnumperfectionislmago #celebratingagreaticonofperfection #pflow1031 #sez2
The #WORDFEST2 EXTRAVAGANZA is ongoing. Ministering now is the highly esteemed Pastor Mike Wiggle. Tune in now to participate in this celebration of the Word. http://pcdl.link/wordfest2/cetexasz2 #WORDFEST2 #WORDATWORK #CETXZONE2
Loveworld Ladies Network &The Exceptional Woman invites you to WHEN QUEENS PRAY A Recreating Your World Online Outreach Saturday October 31st 7am-9am https://us02web.zoom.us/j/89622560516 Meeting ID:896 2256 0516 Passcode:12345 https://web.facebook.com/thexceptionalwoman
HAAPY BIRRTHDAY TO THE BESTEST BOSS EVER, MY BOSS😎😎😎 Happy Birthday Pastor Sir. #PLO3110 #HIGHFLYER #EWCAZ3 #UGANDA
Pastor you are Special! Unique! One of a kind full of Grace. #CelebrantibusMagnumPerfectionisImago #CelebratingAGreatIconOfPerfection #pflow1031 #sez2