LoveWorld News: Just Few Hours to Go! on KingsChat Web
Just Few Hours to Go! 3.5 billion people expected to join pastor Chris for the Global New Year's Eve Service. Log on to www.pastorchrisonline.org at 8pm GMT+1 to be part of this life-transforming encounter as you enter into the new year, 2020.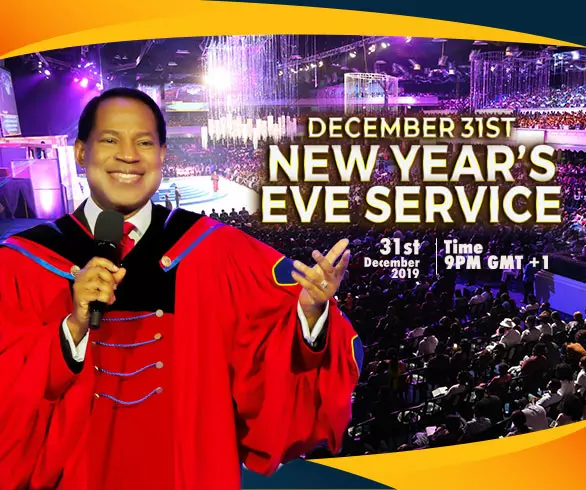 We are not crossing over we are taking over . Viewing centre 2 ce Benin zone 1 is ready ... giwa Amu grounds #enter2020withpastorchris #cegiwaamu #viewingcenter2 #cebeninzone1
I am eagerly waiting for my Word for 2020, the year of....💃💃💃💃🔥🔥🔥🔥🏃🏃🏃
A few hours to go!! To the Most Anticipated New Year's Eve Service with our Dear Man of God, Pastor Chris.. Time: 2PM EST Venue: Live in all Churches across the region Don't Miss It!!! #ceusaregion2 #enter2020withPastorChris
#Yearinreview Shortly, hours would turn minutes but here is our #3 entry, awesome photos that sum up the impact we made this year. The InnerCity Food bank and its network of pantries recieved several varieties of food supply this year. As part of our contribution to the Global Goal for Sustainable Development and the Zero Hunger objective, through the food bank, we distributed 51 million meals globally. In 2020, we are scaling up to distribute 100 million meals to children and families who need it the most, around the world. Our banks are open for your food deposits in 2020...and with you on our team, Zero Hunger is achievable! #EndChildpovertynow #EveryChildisyourChild
Big thanks to my inspiring and exemplary boss...her love, care, guidance, instructions, support, numerous gifts etc...made 2019 a remarkable year for me and us in her team. Thank u ma, Just doing what you told me to do, rang out globally. I'm looking forward to 2020. I 💙 you ma.