It's Day 3 of our EXPOSÉ on prayer 🗣🗣🗣🗣🙏🙏🙏🙏🙏🙏🙏our 21day study for the month of Prayer🙌🙌🙌🙌🙌 Listen to day 3 message : CULTIVATING A SPIRIT OF PRAYER ON👇👇👇👇👇👇👇👇👇 https://bit.ly/pcdlexposeonprayerday1 The daily messages will be available @ NO COST on PCDL.TV .......and on https://pastorchrisdigitallibrary.org/exposeonprayer/cennez1 #exposeonprayer #a21daystudyonpcdl #watchliveonpcdl #globaldayofprayer #lwextra #nnez1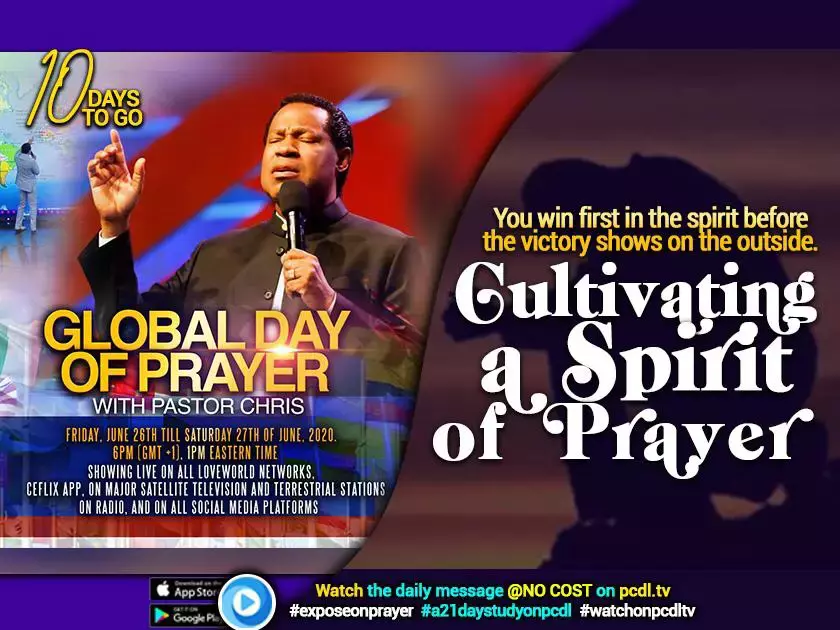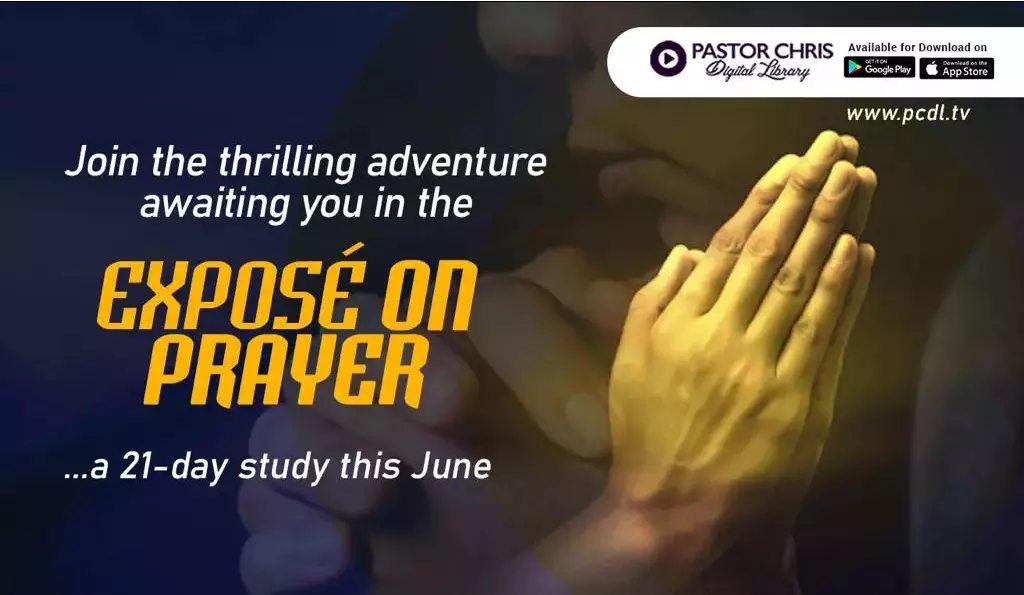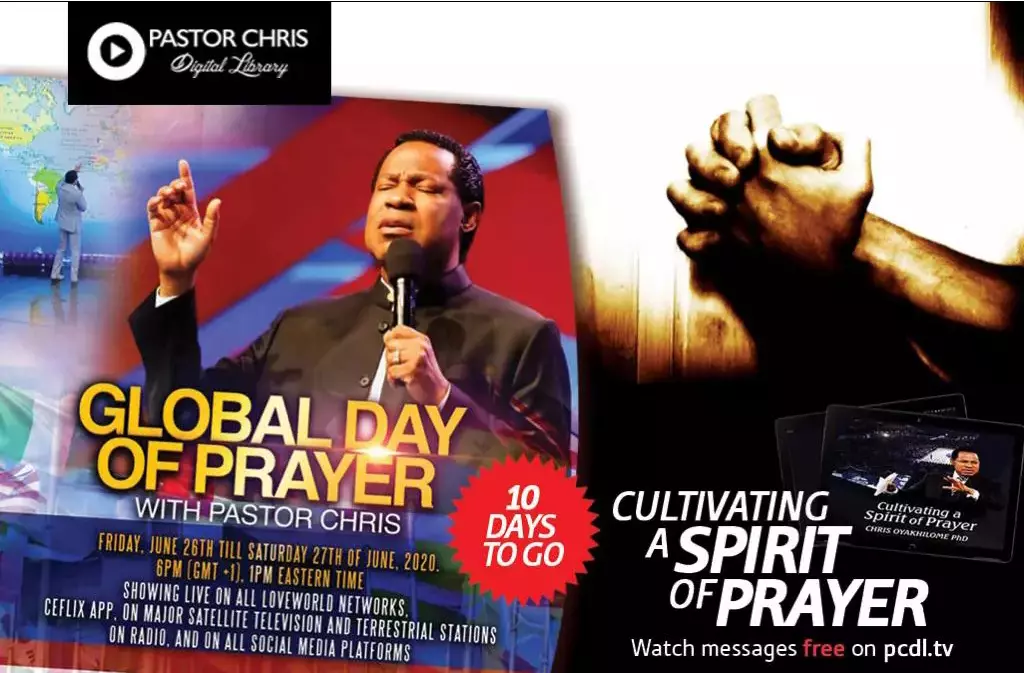 Are you sure you are following PastorChrisLive on KingsChat? Click this link bit.ly/followpastorchrislivesaz1 to check now. If it shows Start Following, it means you are not yet following PastorChrisLive If it shows Stop Following, then it means you are following, you then need to invite someone to follow by sending them this link bit.ly/followpastorchrislivesaz1 Get ready for prayer at 12pm #cesazone1 #cepegroup #pastorchrislive
Glory! It's Day 3 of the Exposè on Prayer. Watch today's message, Cultivating a Spirit of prayer using this link: https://pastorchrisdigitallibrary.org/exposeonprayer/lwsazonee #exposeonprayer #a21daystudyonpcdl #watchliveonpcdl #LWSAZONEE #blwcampusministryrocks
Happy birthday sis Grace. Great things are spoken of you. Thank you for your commitment in the Body of Christ. We love and appreciate you 💃💃💃💃💃💃💃💃🥰
Yippee! The global day of prayer with Rev Chris is just around the corner. Are you ready? Cos I am very much ready! 💃💃💃 #CEPHMC #GDOP #GlobalDayofPrayer #PriestinOffice #BlueElite #WordFest2020
CELEBRATING OUR VERY OWN PASTOR EBOSÉ AMENKHIENAN... ...PERFECTION PER EXCELLENCE... ...A GALLANT SOLDIER OUR LOVE WORLD NATION. #SERegion #SEZ1 #CEOwerri #PEA166 HAPPY BIRTHDAY MA!!!!! WE LOVE YOU MA!!!!!!!
Maintain a dairy of prayer. Prayer helps you "FOCUS" In prevailing prayer, inspiration is maintained. The more you pray and speak God's word, the more "GLORIOUS" You become. #exposeonprayer #a21daystudyonpcdl #watchliveonpcdl #globaldayofprayer #gdopwithPastorChris #SEZ2
#GlobalDayofPrayer #Exposeonprayer #Ukzone2 #A21DayStudyOnPCDL #OurYearOfPerfection #lwtooting In prayer we can have focus....