julie aizebhughele: WHY ASIA AT THIS TIME? on KingsChat Web
WHY ASIA AT THIS TIME? More than every other continent, Asia has the largest number of idol worshippers! With over 2.4 billion men and women bowing to lifeless gods and spirits with so much commitment! Asia is in urgent need of salvation. Would you join us?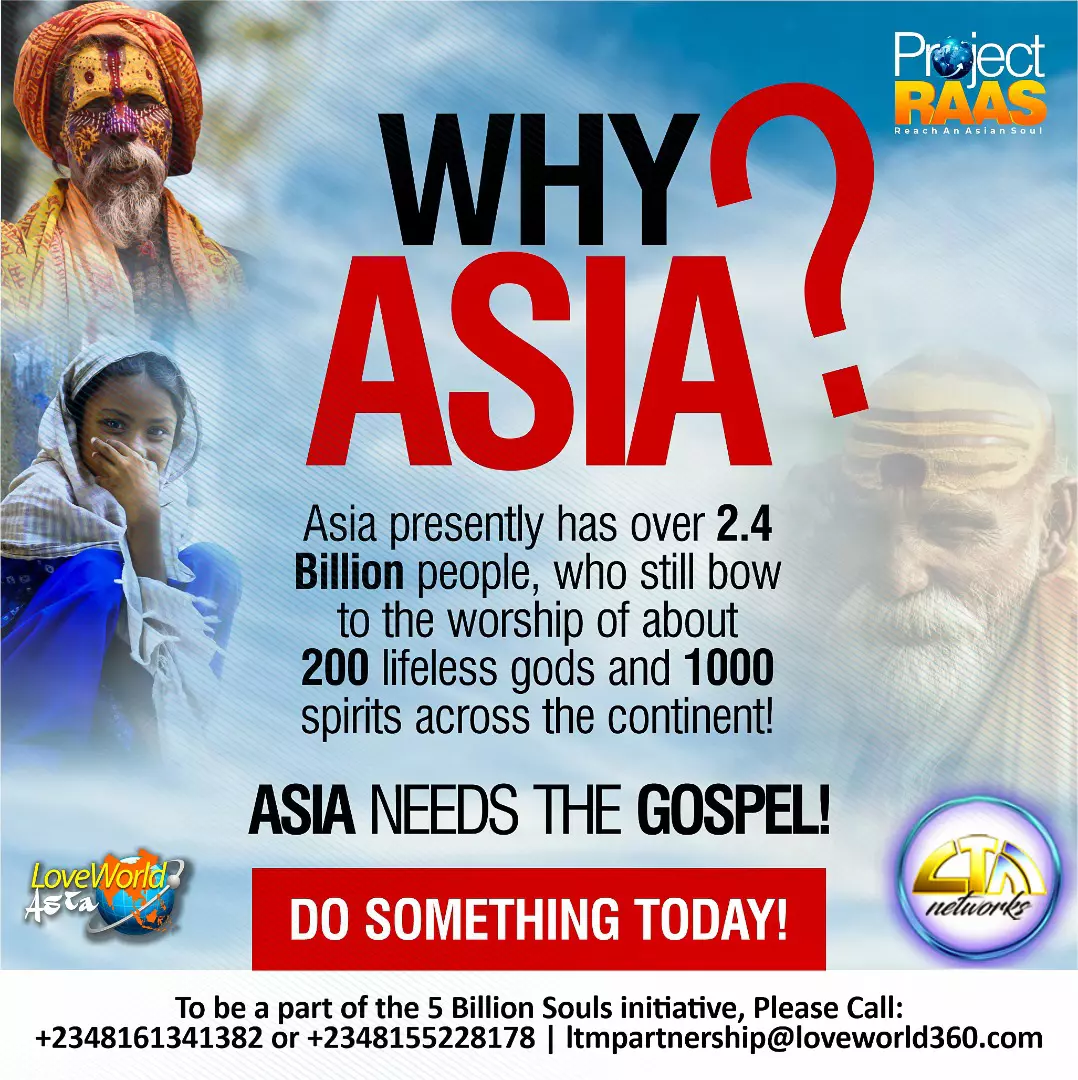 #4DAYSTO GLOBAL IMPACT OUTREACH Are You Ready? Register today at and invite others to do the same http://www.globalimpactoutreach.org/gimpact/enlist/ceencz  #eneczone #SEregion #GlobalImpactOutreach  #GIO2020 #CGI  #unstoppableChurchGrowth
8 days left. ..celebrating my Group Pastor
THIS FRIDAY: 4PM GMT+1 SATURDAY(morning session): 8AM GMT+1 SATURDAY (evening session): 4:30PM GMT+1 #LGGC #GlobalConnect #LGNRules #NetworkingSuccess #LNGZambiaCenter www.lwgraduatenetwork.com
And in the 5TH POSITION, Top 10 outstanding ZONES/MINISTRY CENTERS with the highest sponsorship and distribution of the TeeVo Bible in the month of August 2020. Give it up for CHRIST EMBASSY PORT HARCOURT ZONE 2!!! Thank you Esteemed Pastor Linda Okocha and the members of Christ Embassy Port Harcourt Zone 2 for your outstanding sponsorship and distribution of the TeeVo Bible. We love you dearly Ma. #teevolution #everyteenagerateevobible
3DAYS TO GO!!! Clear your schedule, take time out to prayerfully prepare and BE THERE!!!
Faithful God I bless your name. There's none like you jesus.
THIS FRIDAY: 4PM GMT+1 SATURDAY(morning session): 8AM GMT+1 SATURDAY (evening session): 4:30PM GMT+1 #LGGC #GlobalConnect #LGNRules #NetworkingSuccess #LNGZambiaCenter www.lwgraduatenetwork.com
And in the 6TH POSITION, Top 10 outstanding ZONES/MINISTRY CENTERS with the highest sponsorship and distribution of the TeeVo Bible in the month of August 2020. Give it up for CHRIST EMBASSY ABUJA ZONE!!! Thank you Esteemed Pastor Dipo Fisho and the members of Christ Embassy Abuja Zone for the sponsorship and distribution of TeeVo Bible in August 2020. We love you dearly Sir. #teevolution #everyteenagerateevobible