Happy Father's Day to our beloved Pastor-Dad! Dearest Dad, you are one-in-a-million and we are so grateful to the Lord for giving us a dad in you! Pastor, there are no words for us to say how much we love and appreciate you. You are so thoughtful, kind, and loving. You are a man after God's own heart! You have the true heart of a shepherd and you continuously lavish us with liquid love. Pastor, thank you for all the special things you do for us! Your prayers, your calls, your laughter, your fellowship. You never miss a birthday or cease the opportunity to reach out with words of strength, comfort and encouragement. God gave us the best in you! Happy Father's Day Pastor! We love you so very dearly! #CENorthYork #HappyFathersDay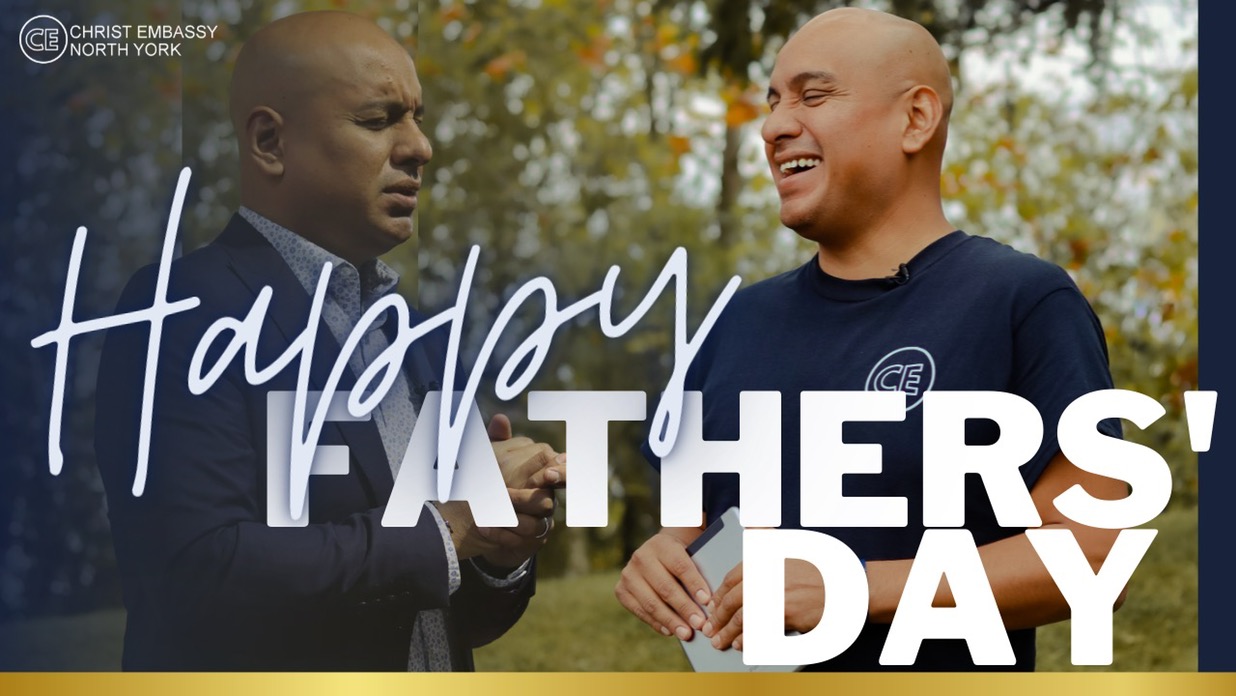 Happy Father's Day to you my dearly beloved Father Rev. Dr. Chris. You are my precious gift from God. Thank you for loving me and raising me up to be an effective minister of the Gospel. I love and appreciate you dearly ❤
The Global day of prayer is here again!But their are many people who can only participate if they watch it live on their TV. Let's get millions to participate through your sponsorship. Click2 give https://cloveworld.org/ltmpartnership?ref=Love #GdoponTv #Globaldayofprayer
Global Service with the Man of God, Pastor Chris.. #CEIkwo #ceabakaliki1 #ICLC2021
To my Highly Esteemed Regional Pastor, Happy Father's day Pastor Sir.
Celebrating our amazing and highly esteemed Group Pastor. Thank you Pastor Niyi Oyewunmi Sir. We love the way you Father us! You are an excellent Father full of ever increasing love ❤️ #LWIPSWICH #ESSEXGROUP #UKZONE2
Happy Father's Day to an amazing Dad. We Call you Father because that's who you are to us. Your are full of Love and passion for ministry and our Dear Man of God, you teach us God's Word in its simplicity, you look out for us, you ensure we shine in all we do, you have raised soldiers for ministry, you taught us to do ministry with Joy and Love, you taught us humility, loyalty and consistency, you are humility Personified. We are Proud to call you our Father! 🙌 . We love you so dearly. Thank you For being an excellent, exceptional and Influential Father. ❤️Happy Father's day to you Sir. ❤️ We are Proud of You Today and Always. #cebeninzone1 #happyfathersday #iclc2021 #iclc2021withpastorchris #pastorChris #Loveworldnation
Celebrating the Best Father in the whole World.
Happy Father's day Pastor Sir. 🥳❤🙏
Happy Father's Day Sirs. Thank you for all you do for all your children.