Marie Patience Biyo: God doesnt live in eternity, on KingsChat Web
God doesnt live in eternity, Eternity lives in God, I believe that's why God laid eternity in the heart of man. Waouh!!! #mhis #ewcavz4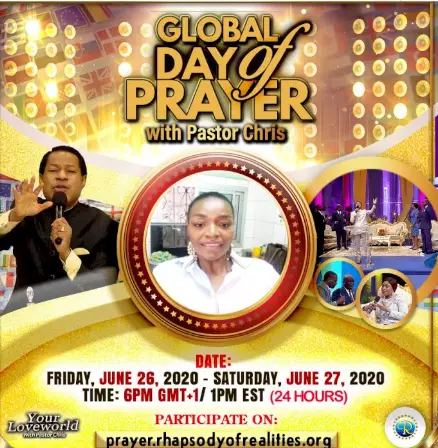 There's no need for you to keep trying or striving to exalt yourself; just be humble.
I Love you Pastor Benny Hinn Sir #cebz3megacelloutreach #cebeninzone3 #mhis
#MHIS "YOU WILL BE MY FRIEND FOREVER" .... Pastor Benny
As you study God's Word, you'll discover the kind of life God wants you to live and how He wants you to live it.
True humility is submitting yourself to the authority, influence, and impact of God's Word.
An atmosphere of worship kicks off a special time of impartation with Pastor Benny Hinn. LoveWorld News at http://lw-news.com/p37du
True humility is receiving the Word into your heart and acting accordingly, making definite changes in your character.
What a night! History made & I witnessed it. My life has changed. Thank you sirs. Thank you Jesus!