Helen Bih: #wordfest2020 #wordatwork #CEUKZONE3 Who is on KingsChat Web
#wordfest2020 #wordatwork #CEUKZONE3 Who is Jesus? Jesus is the totality of divinity at work in me. He comes and enters into me as words then He lives in me as GOD. Woooo. This is big. Thank you Jesus.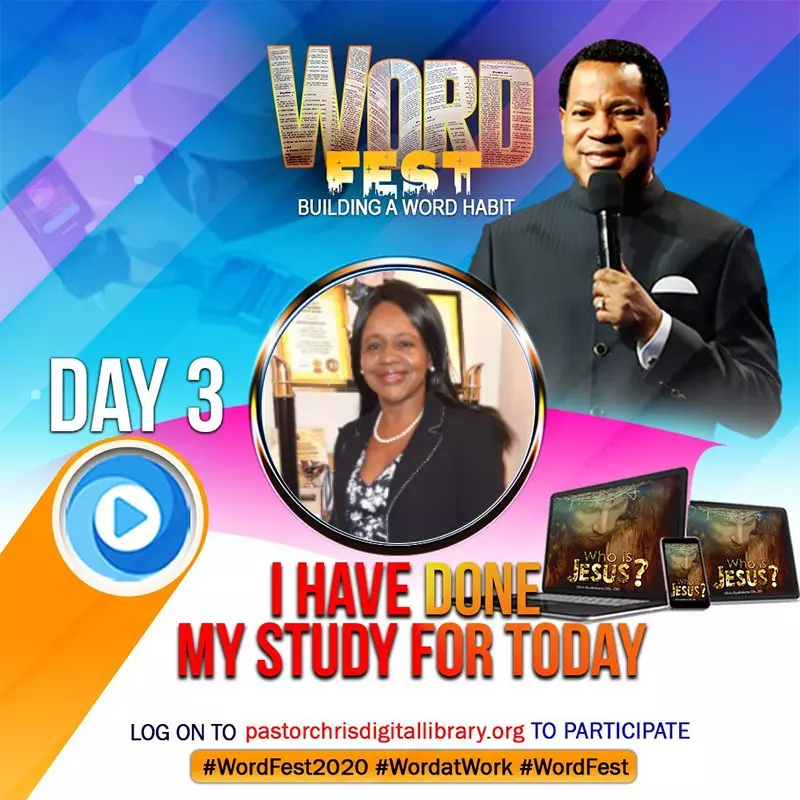 Memuna
commented:
Glory!! We are perfect and complete in Him 🙌🏼🙌🏼
"When the Word enters into you, the Word completes everything in you." Pastor Chris. #Wordfest2020 #Wordfest #Word@work #Day3 Who is Jesus? He's made me complete in all things. I'm complete..
He's the full package of divinity; NOTHING divine is outside Jesus #wordfest2020 #wordfest #wordatwork #BLWCAMPUSMINISTRYROCKS #BLWSAZONEE
Join me in spreading faith to the nations of the world #iSpreadFaith #healingtothenations. Kindly click on the link https://ethsch.org/1l6
All Things the movie is a roller coaster of Life Events, Love, and the Friendship of five friends discovered and shared by the bounds of their Faith in God, and their ability to learn how to trust Him, His Word, and on each other.
He comes to me as words, enters into me as words and lives in me as God. Khaya! #wordfest2020 #wordfest #wordatwork #BLWCAMPUSMINISTRYROCKS #BLWSAZONEE
"He comes to me as words, and He lives in me as God" #Wordfest2020 #EWCAZ5 #GHANA
The Word of God is the creator of the world. John 1: 1- 2 #WordFest2020 #WordFest #WordatWork #CeAccraGhanaZone #AchieversPCF #CeAvenor #PCDL
#WORDFEST DAY 2 SIN FORGIVENESS AND RIGHTEOUSNESS
🙌🙌🙌 #wordfest2020 #wordfest #blwcampusministryrocks #blwzonec