kenrich Chishimba: You've already been blessed with on KingsChat Web
You've already been blessed with "ALL" spiritual blessings in heavenly places in Christ Jesus. You already have everything you require for life and godliness: righteousness, health, prosperity, victory, success, joy, peace and every blessing from God is yours in Christ.Eph.1:3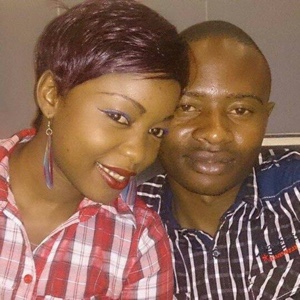 You've already been blessed with "ALL" spiritual blessings in heavenly places in Christ Jesus. You already have everything you require for life and godliness: righteousness, health, prosperity, victory, success, joy, peace and every blessing from God is yours in Christ.Eph.1:3
#CEKLIPFONTEIN #SANDTONGROUP #SAZONE1 Today we celebrate our mother,hero and teacher,Happy birthday Ma...You are such an inspiration to many.We are blessed to be with You,enjoy your day.
#Loveglitts #ewcaz4 #staffChapel.... We are full of the Love of Christ serving the Lord.
DISCOUNT OFFER! 50% OFF the 'Best Of Israel Strong Vol.1'. Get it via http://loveworldinternetradio.org/best-of-israel-strong.html #lwradio
WE SHOWER LOVE DAILY, IT'S NOT A SEASONAL THING FOR US(ELITES),BUT OUR LIFESTYLE.CHRIST IS LOVE AND HE COMMANDED US TO LOVE.#AGAPE LOVE.
#HotDeals🔥 #Lagos-#Nairobi return 28 February - 14 March.Ethiopian N240,600, Rwand Air N250,305. to #BookNPay🛒 visit https://goo.gl/NQmn7F
Nobody REJECT LOVE! We hv greator love thn St Valentine, that pears&melt hearts, that's Agape Love! We preach AgapeLove even whn we congratulat thm on Vale..NO GREATOR LOVE thn christ who laid his life 4us #LWUKZone4 #LWsheffield #28daysofHARVEST #FlourishCell #AgapeGraceBSG
Be a part of praying for the sick who will be attending the 2019 Autumn Session in Johannesburg, South Africa, at the HSPC on Saturday February 23rd from 12noon to 3pm GMT +1. Register now @ www.enterthehealingschool.org/prayerconference #hspc #healingtothenations #healingnow