....HAD SATAN KNOWN........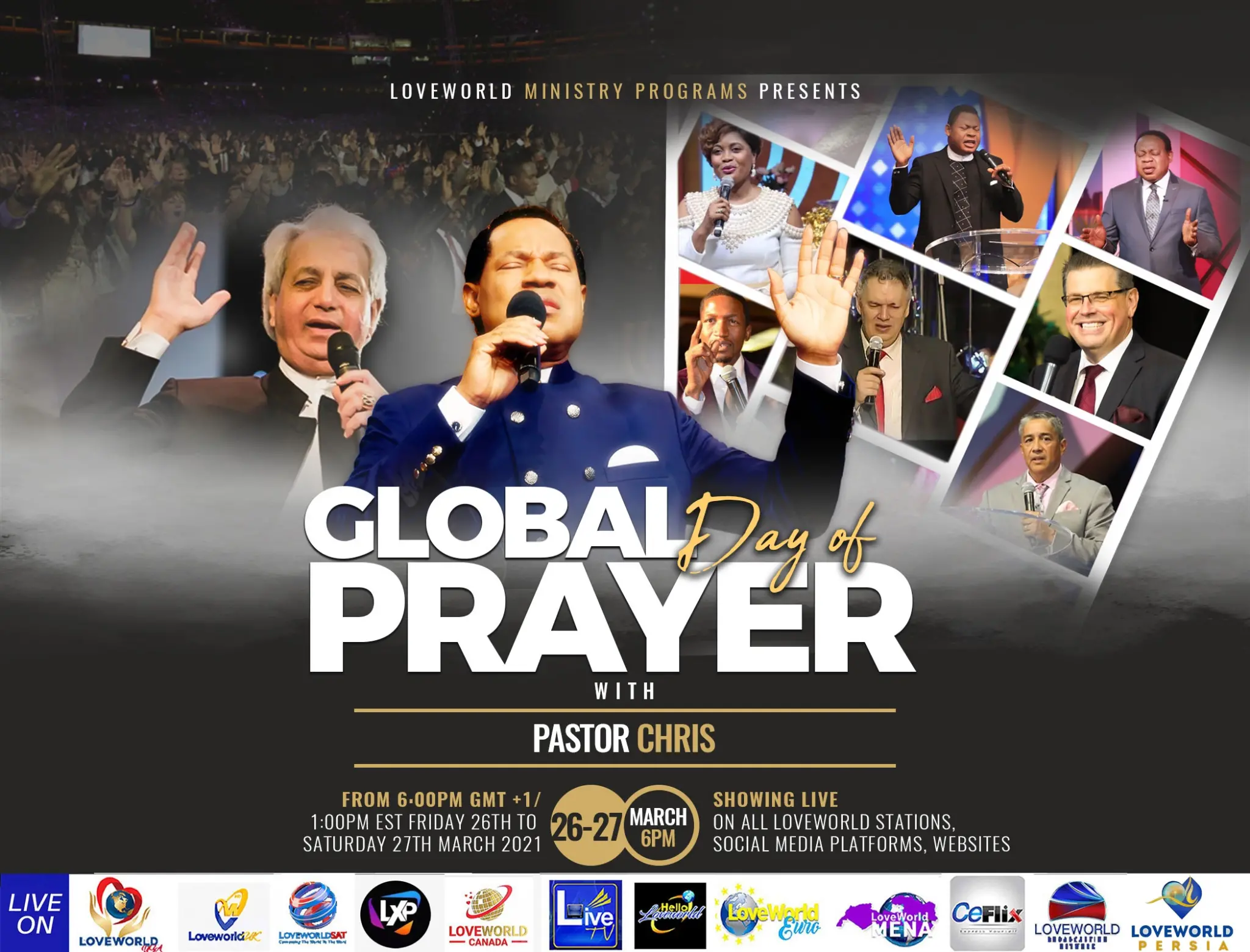 Lisa Bonet
commented:
Oh! Did you know that your smartphone can replace office work, so don't waste technology. I'll teach you how to earn extra income from freelance work for free while I wait to work with you. I'd like to share more information with you about how this can help you get started. You can withdraw money from Paypal to your local bank account. If you like it or with your wallet ... Thank you for taking the time to display our properties. ... if you want to learn more about how to make freelance profits, start now.
💥💥GLORY! GLORY! What a wonderful time making tremendous power available!!!💥💥 #IAMAPRIESTINOFFICE #PASTORCHRISLIVE
CE UGHOTON SUB GROUP RHAPATHON WITH THE HIGHLY ESTEEMED PASTOR PATRICIA MERRYHEART-OBI #ekpangroup #ministrycentrewarri
GLOBAL DAY OF PRAYER WITH PASTOR CHRIS - 4 DAYS TO GO 🔥🔥🔥 In a world of so many voices, we trust only in God's precious Word. And in a world where everyone is talking, we lift up our voices to God in prayer as we join Pastor Chris along with billions around the world to pray at the Global Day of Prayer from 6:00pm GMT +1, Friday 26th to Saturday 27th March 2021. #globaldayofprayer2021 #yearofpreparation #monthofchange #easterneuroperegion
Thank you Lord for your words that come into my spirit, am richly blessed and this week is great, happy Sunday.
💥💥WE ARE STILL PRAYING GLORY!💥💥 Join us to pray now at www.christembassycanada.org #IAMAPRIESTINOFFICE #PASTORCHRISLIVE
These pictures speak volumes... 🙌💥⚡🇨🇦 ....enough said! Nothing is able to stop our progress! No weapon prospers! It's Harvest time! It's time to put in the work! The enemy is a defeated foe!.... LET'S GO TEAM CANADA! Hallelujah!⚡ #Cecanada #Cebramptoneast #tfdoc #gdop #1mil
I have overcome the world, with its systems, limitations, hurts, economies, currencies, mindset, deception and wickedness. My faith is the Victory. Jesus overcame the world and gave me the victory. I win always and in every place.
We are live now on loveworldcan.ca!!! Join us in an atmosphere of worship!! Tonight's the final session!! LOVEWORLD WORSHIP! 🔥🥳🥳🔥 #LoveworldWorship #LoveworldCAN
LOVEWORLD WORSHIP IS LIVE🎤🎵 THE HIGHLY ESTEEMED DIRECTOR PASTOR OSE IS ON SET 🤩 Make sure you tune in!! Let's worship 😁 www.LoveWorldCan.ca Invite your friends and family to tune in ✨ #loveworldcan #loveworldworship #loveworldnation #pastorchris
I can see everything working for my good. The land is green for me. I'm a Victor in all life's circumstances. I have the Advantage always. I reign and rule in the Name of Jesus. My paths are ordered of God. The joy of the Lord is my Strength.