Shallom: Come an see ohhhhh what on KingsChat Web
Come an see ohhhhh what the Lord is doing in my Zone. Don't be told what happened be present to spread the news #CAMPMEETING2017 #UKVZ2 CHURCHES #LOVEZONE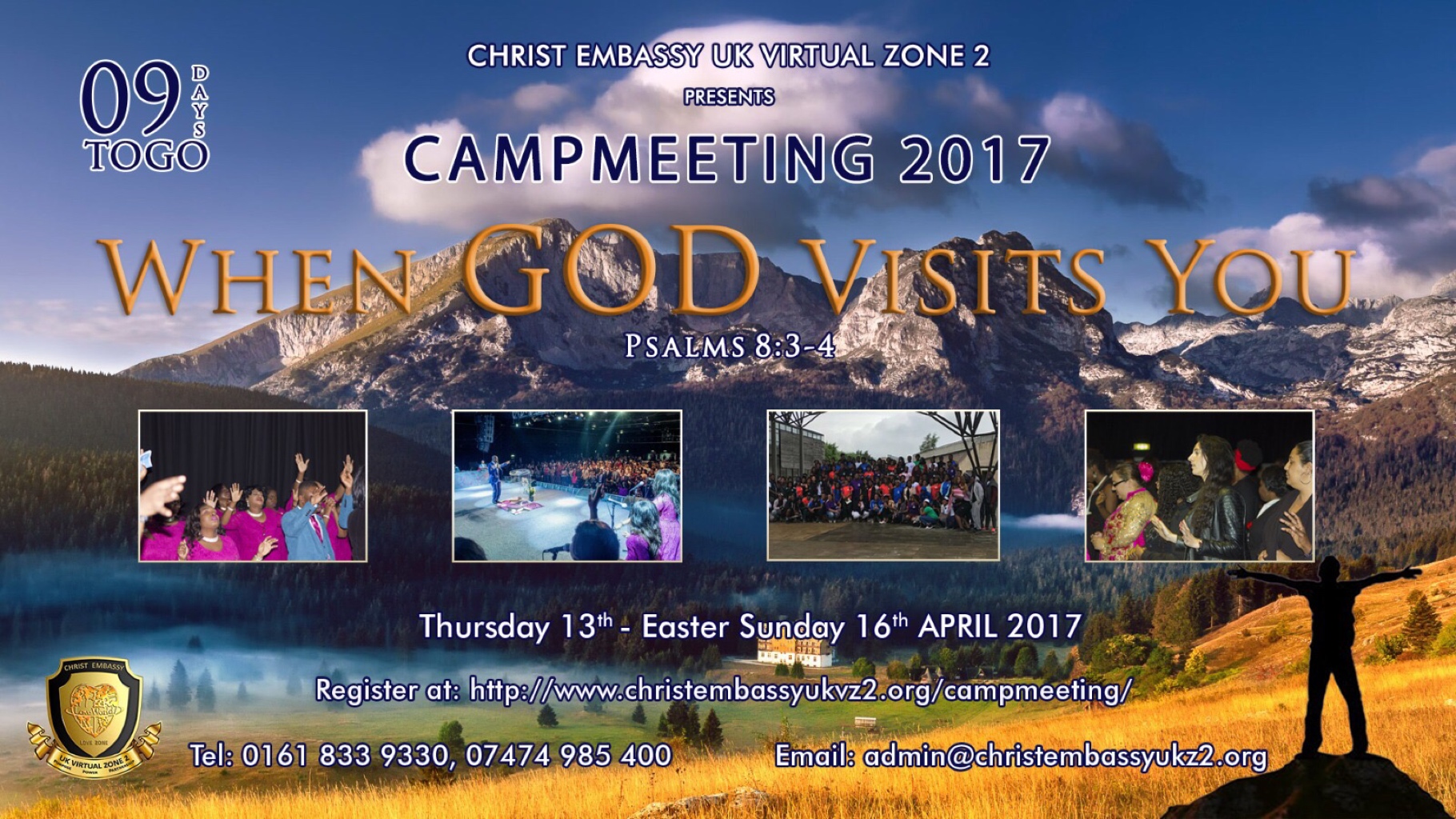 #Total Experience Cape Coast #TECC
You have not come this way before! Not to be missed!!! See you there. #BLWCESS. #ukzone2.
It's NEARLY HERE!!!! The first ever Camp meeting.......#CAMPMEETING2017 #UKVZ2 CHURCHES #LOVEZONE#
The souls are already eager to be there... Indeed the Holy Spirit is in control. It's #cfcuyo #SS2VZ2
Luxuriant growth,significant attainment,persistent productivity is ur life style
A beautiful rendition of "Way Maker." Watch and be blessed!
6 MORE DAYS TO THE WORLD OUTREACH DAY! #worldoutreachday #newyorkmegalopolis #usaregion
Eye hath not seen, nor ear heard, neither have entered into the heart of man, the things which God hath prepared us that love him.#cfcuyo