Makarios: Happy Birthday pastor sir, You on KingsChat Web
Happy Birthday pastor sir, You are an awesome father, mentor and a life coach to us, you are more than a gift to me sir,thank you for impacting my life. I love you sir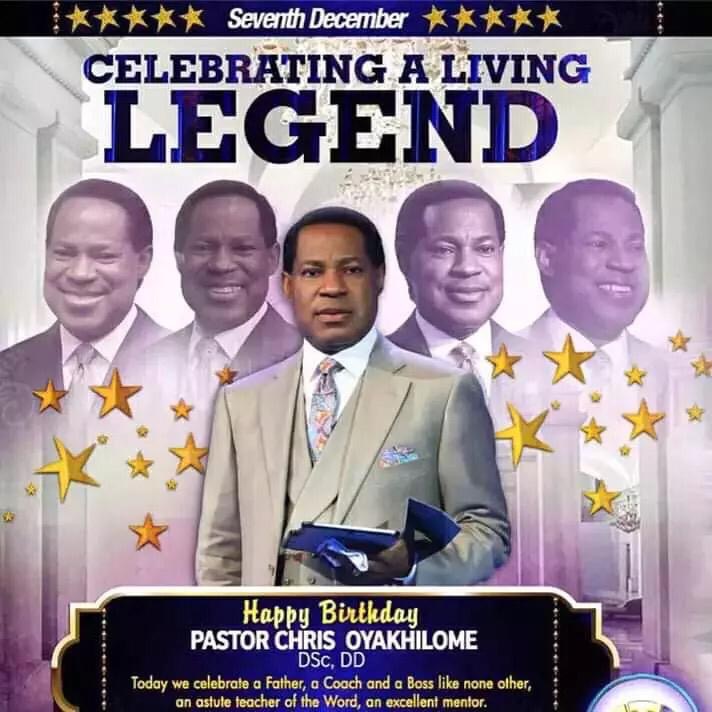 Happy Birthday Pastor Sir! Pastor, i love you forever Thank you Sir for saying yes to the Lord You are my Hero
Supernatural Happy birthday to my Father, Mentor, Teacher, life Coach, Prophet, Man of God, Pastor and Spiritual Daddy. I celebrate you today. Thank God for your life that has really impacted so much in me.I am who I am today because of the grace upon your life of which I partake
Happy Birthday my father Rev. Chris Oyakhilome!! Thank you pastor sir for giving my life a meaning. I am here today because I met you sir.I am eternally grateful to God for you sir.Happy ! Happy!! Birthday!!
Happy birthday to my Life Coach, Father and Mentor. Pastor i love you so dearly.
Happy Birthday Pastor Chris Sir, I love you specially.
Celebrating my very own superhero. Happy birthday daddy! 🕺🕺🕺
#SEVZ #SERZ1 #CEOWERRI #CEWETHERALROAD LOVEWORLD INT'L DAY OF SERVICE... Celebrating Our Father!
Hip Hip hooray Happy birthday Pastor Sir. I love you very much Sir. #CeKenyazone #offer7