"If they shall drink n deadly tin it shall nt hurt them"DONT B IGNORANT OF WHO U R IN CHRIST #APOC2017 #havenzoneB2campmeeting #cewarrizone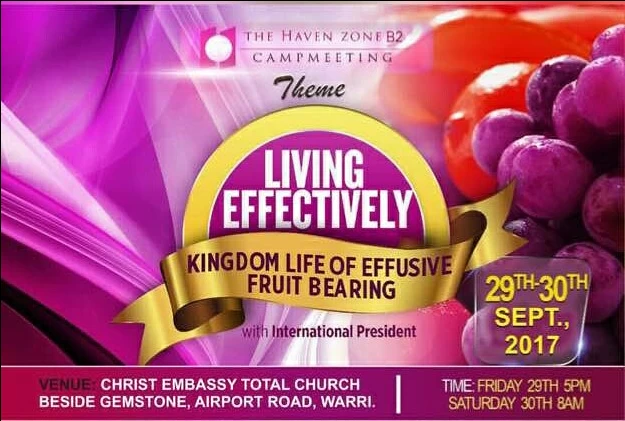 A good tree Bears Good fruit Luke 6:43-45, thank u pr.sir, for your message, we love u Pr Chris.
https://www.kingsch.at/p/YkUyRWF
https://www.kingsch.at/p/YkUyRWF
SAY THIS WITH ME... My life is the expression of the beauty of God; the miracle-working power of God is evidently at work in me. I radiate divine health and the life of God at all times. HALLELUJAH!!! ...if you were blessed, Like, Share and drop a comment on this post. God bless you. #faithproclamations #keepsayingit #CRVZ #TEAMCALABARROCKS
https://www.kingsch.at/p/YkUyRWF
I am ready #TotalExperienceYaounde #ewcavz4Vision400 #ewcavz4 #apoc2017 #apoc2017withpastorchris #Cebuea
No weapon!!! I'm APOC 3x ready!!!! #APOC2017 #TodaywihPastorYemisi #CeAccraGhanaZone
Today is 22nd. An epoch making day with an epochal event, the "ALL PARTNER'S ONLINE CONFERENCE WITH OUR MAN OF GOD PASTOR CHRIS. Praise God!