Alice Olu-Ojo: *MAJESTIC LIFE MISSION TRIP TO on KingsChat Web
*MAJESTIC LIFE MISSION TRIP TO KEWTOWN Prt 2* We preached the Gospel of Jesus Christ to the people in Kewtown and gifted them with free copies of the Rhapsody of Realities. 😄 #mjl #themajesticlife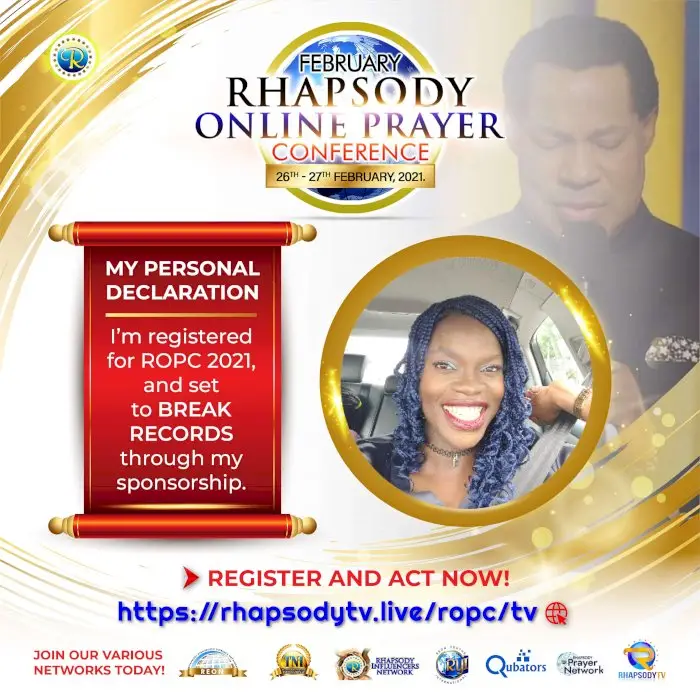 Liezel Dreyden cectzone4
commented:
As I'm watching this video. I feel the power of the holy spirit going through my body. Wow
We are fully into it at CE Sapele - where God lives ! Ready, ready readyyyyyyyy #cesapele
MAJESTIC LIFE MISSION TRIP TO KEWTOWN Prt 1 The FIRST ever Majestic Life Missions trip kicked off in Kewtown with a physical clean up as we prepared for a spiritual clean up. #mjl #themajesticlife
The Most Important Person In Your Life Is The Person Who Builds Your Faith.
#4DAYS TO CE MIDWEST ZONE DEDICATION AND COMMISSIONING OF NEW ZONAL CHURCH BUILDING SEE YOU THERE.. #Cemidwestzone #Graceproject #Cetextilemillgroup
Happy birthday to my very esteemed group pastor. You. You're a rare gem. Your love for the Master is contagious. We celebrate you sir
GUESS WHO IS READY?THE ESTEEMED BROTHER WILFRED,CLASS 7 FOUNDATION SCHOOL TECHNOLOGY AND OUR GOSPEL EXPERT #hspn #hspc #hsopc #healingtothenations #AmbassadorsNetwork #CesaZone1
GUESS WHO IS READY?THE ESTEEMED BROTHER WILFRED,CLASS 7 FOUNDATION SCHOOL TECHNOLOGY AND OUR GOSPEL EXPERT #hspn #hspc #hsopc #healingtothenations #AmbassadorsNetwork #CesaZone1
GUESS WHO IS READY?THE ESTEEMED BROTHER WILFRED,CLASS 7 FOUNDATION SCHOOL TECHNOLOGY AND OUR GOSPEL EXPERT #hspn #hspc #hsopc #healingtothenations #AmbassadorsNetwork #CesaZone1
GUESS WHO IS READY?THE ESTEEMED BROTHER WILFRED,CLASS 7 FOUNDATION SCHOOL TECHNOLOGY AND OUR GOSPEL EXPERT #hspn #hspc #hsopc #healingtothenations #AmbassadorsNetwork #CesaZone1