Richngozi: Happy Birthday, my dear Esteemed on KingsChat Web
Happy Birthday, my dear Esteemed Pastor Yemisi. Thank you for being a blessing to us all. I love you! #SUPERNATURALPYK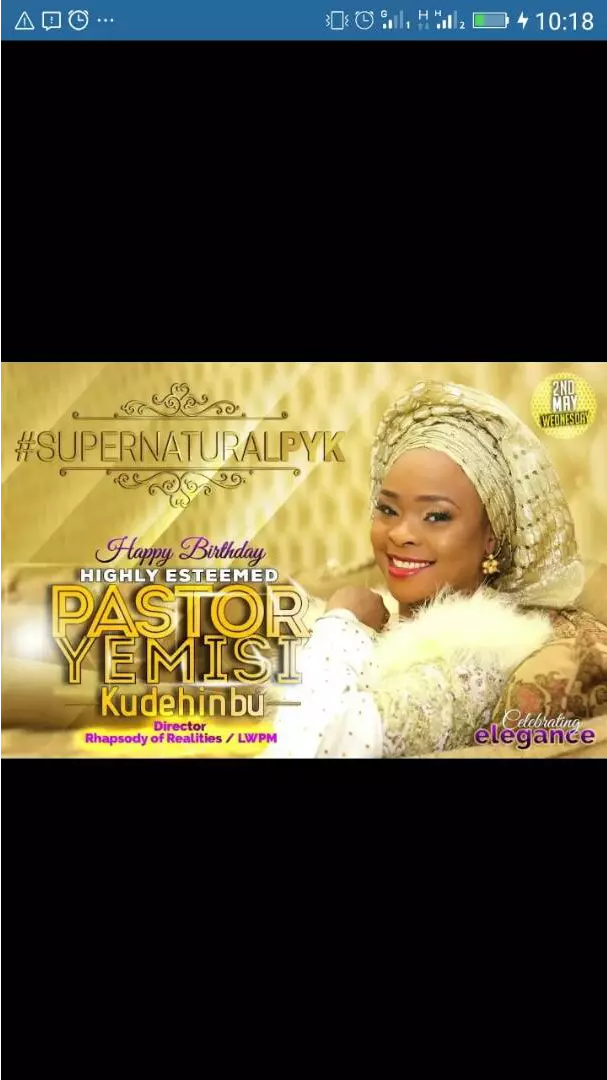 Celebrating a trailblazer the #supernaturalPYK .Celebrating grace,beauty,excellence and elegance. Celebrating the Word.Happy birthday Ma. I love you. #CelebratingGreatness #cesazone3 #cebotswana
You cannot forget to attend A Night To Remember #mcc4c #megacampuscrusades #blwcampusministryrocks
Glorious Count Up to our General's Birthday. We love you so much Sir. 9 Days to go.
Joy to the World...it's my Mama's birthday! So many reasons to love you a and to be grateful to you Ma!U're a blessing to d body of Christ
Have you taken the investing personality test yes ofcourse u have a mind of Christ wisdom for all things #souls kngdm #rorruk2018 happybday
It's happening May 25th... #mcc4c #megacampuscrusades #blwcampusministryrocks
My time with the word is time well invested.
#RORRUK2018 #UKZONE2 #PASTORTONYADUROJA #BLWNORWICH WELCOME to the UNITED Kingdom Highly Esteemed PASTOR Beauty Aduroja. Ecclesiastes 3:1 "THIS IS YOUR TIME FOR THE UNITED KINGDOM" MOTHER of #UKZONE2 NEW TERRITORIES IN JESUS NAME