LoveWorld SAT: Pray with Pastor Chris Live on KingsChat Web
Pray with Pastor Chris Live on LoveWorldSAT. Today's Prayer Point : https://www.kingsch.at/p/THlWSGg Join the Pastor Chris Prayer Network And Receive Prayer Points From Pastor Chris. _ Click on this link to follow Pastor Chris : https://www.pastorchrislive.org/v2/index.php?r=Site/FollowPastorChris&pf=loveworldsat _ #loveworldnetworks #pwpcl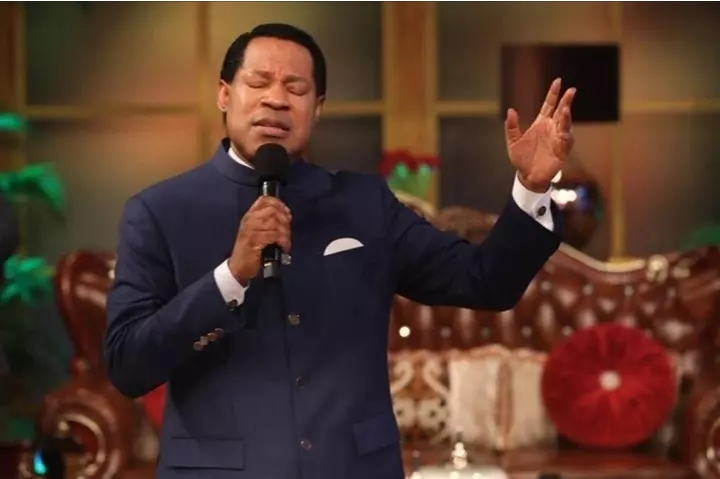 Angel Chris WhatsApp+1(231) 335-1054
commented:
promo...promo...promo... cryptochin...fx trading..Why sleeping why others are making billions of dollars💴💵💶? This is an online investment which help us to earn more profit in a given period of time. by investing amount of money or bitcoin, to be traded on in the international market with the use of Auxiliary computers and software, using strategy to win profits. With the minimum investment of $300 you can get profits of about $3,000+ with my fast and trusted platform ... $300 to get $3,000 weekly. $400 to get $4,000 weekly. $500 to get $5,000 weekly. $600 to get $6,000 weekly. $800 to get $8,000 weekly. $900 to get $9,000 weekly. $1000 to get $10,000 weekly. DM me on WhatsAp.... +1(231) 335-1054 +1(231) 335-1054 for more info if you are interested.
#ExposeonGrace DAY 6: Done my own study. 👨‍💻Log on now with this link to access today's message, airing live on PCDL TV 👇👇 https://pastorchrisdigitallibrary.org/exposeongrace/celagosz4 #A14DAYSTUDY #watchonpcdltv #thankyoupastorChris #revangtv #LiveTiv #CELZ4
There is an inheritance for you in the Word of God! God qualified us through Jesus Christ! He has already done it. So what is your response to the Word of God ? Your response is very important! #pcdlworddrive #a30daystudyonpcdl #blwcampusministryrocks #blwsazoned
Do u know that your life is the summation of what you say?🤔 Learn this and more in today's Rhapsody of Realities Have u downloaded the updated version of our no.1 daily devotional ROR App? Do that now using this link 👇 https://bit.ly/37hjB91.
🥁🥁🥁🥁🥁🥁🥁🥁🥁🥁 BLW SA ZONE D PRESENTS THE DAY OF BLISS CELL OUTREACH🎊🔥🔥🔥🔥 #dayofbliss #celloutreach #pfcc #blwcampusministryrocks #blwsazoned
NOT BY POWER, NOT BY MIGHT ~ PASTOR CHRIS OYAKHILOME "Then he answered and spake unto me, saying, This is the word of the LORD unto Zerubbabel, saying, Not by might, nor by power, but by my spirit, saith the LORD of hosts" (ZECHARIAH 4:6) If you believe in Jesus Christ, some people would be against you, but when you preach Him openly, there'll be more who would be against you. Even some of those who accepted you formerly would start saying, "Why do you have to preach Him so openly. Believe in Him and be quiet about it." Then when you begin to have signs and wonders and miracles, your friends would be even fewer! Some of those who accepted you and your preaching Jesus openly would start speaking against you. The truth is that even though those who support you may be fewer, you would have more admirers, because everybody wants to see the power of God. Everybody wants to see miracles; even those who criticize miracles secretly desire to see them. Join the Christ Embassy Online Mission Web Community today 👉👉https://onlinemissions.christembassy.org/the-gospel-activist-network/ That's the reason for our ministry's TV programs; they're to let people know Jesus Christ is the same yesterday, today and forever, and that He's still performing miracles today through His Church. The large crowds and the miracles that we show are not computer-generated or stage-managed. You know, Jesus said it is the Spirit that makes alive, the flesh profits nothing (John 6:63). Human charisma can never bring the crowds, neither can it produce the miracles; it takes the Spirit of God. Zechariah 4:6 tells us that it's not by might nor by power, but by the Spirit of the Lord. Miracles are done by the power of the Holy Spirit. If you have received the Holy Spirit, then learn to yield to Him. That's what it takes. When you yield yourself to the Holy Spirit, the power of God can be manifested, the Spirit of God can work through you and people can receive a miracle when you minister to them by faith in the Name of Jesus Christ. FURTHER STUDY: Luke 4:18 Help spread God's word around the world via Online by sharing this Post.
DAY 8: Being Led By The Spirit! Airing now on www.pcdl.tv Connect now and participate✌ #loveworldcampusminstryworddriveday8