Acho: Something to Shout about!!! A on KingsChat Web
Something to Shout about!!! A glorious service with our Highly Esteemed Zonal Pastor Uche; were lives will be transformed by the Power of the Holy Ghost.Glorious things shall be spoken of many. The expectations of the righteous shall not be cut off. U can't afford to miss this!!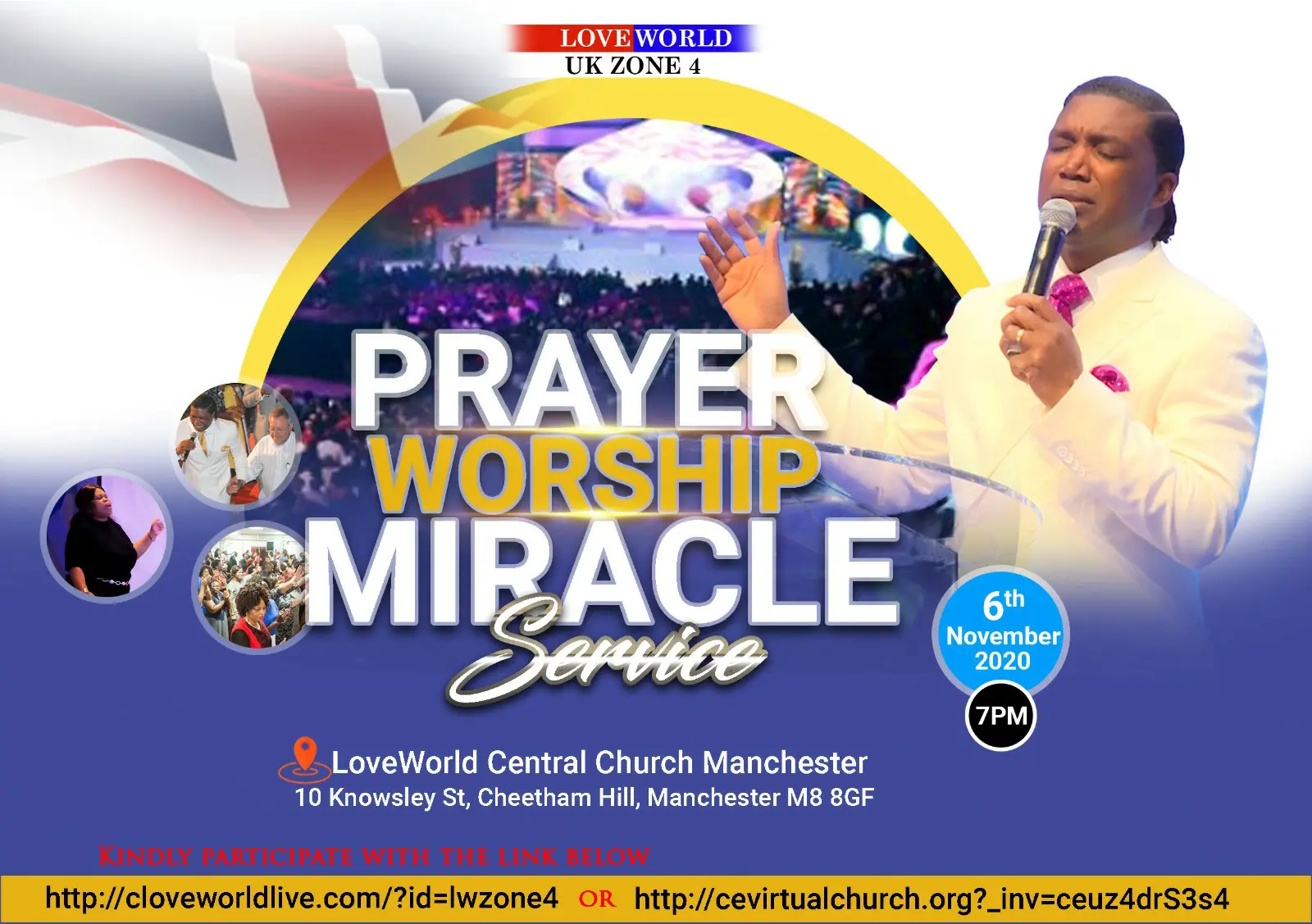 HAPPY BIRTHDAY TO AN ICON OF PERFECTION, OUR ESTEEMED CEO PASTOR DEOLA PHILLIPS We Love and Celebrate you!!! #EXCEPTIONALLYPERFECT #UK2Z4FASTEST #2020PERFECTION
#wordfest2 #wordfest2extravaganza #wordatwork #ewcavz2 #cecotedivoire
Christ Love is what united us and keeps us united" . . . #Zeali #00i. www.LaFe.mx
Happy Exceptional & Perfected Birthday Esteemed Pastor Ma. Thank you for your dynamical exceptionalism I Love you Ma! #exceptionallyperfect
LOVEWORLDSAT AIRTIME FAITH CURRENCY PROJECT - REACHING 5 BILLION PEOPLE A MINUTE AT A TIME. 🌏💃🌟👑🕺🌏 REJOICING OVER F100 DYNAMIC STAR SPONSOR IN THE MONTH OF OCTOBER 2020! Thank you for racing towards reaching out to 5 billion people around the world a minute at a time through your LoveworldSAT airtime sponsorship. We love you and God bless you. #airtimefaithcurrencyproject #loveworldsat #loveworldnetworks
I'm the tree of righteouness, to become a Forrest.
We are immensely grateful for the opportunity to be trained. We are fully sold in to the vision of our dear Man of God. Thank you Highly Esteemed ZP for this opportunity. #GlobalTraining #BlueEliteCommunity #UKZONE2