Mrs Stella Nwosu : Updated his profile photo on KingsChat Web
Updated his profile photo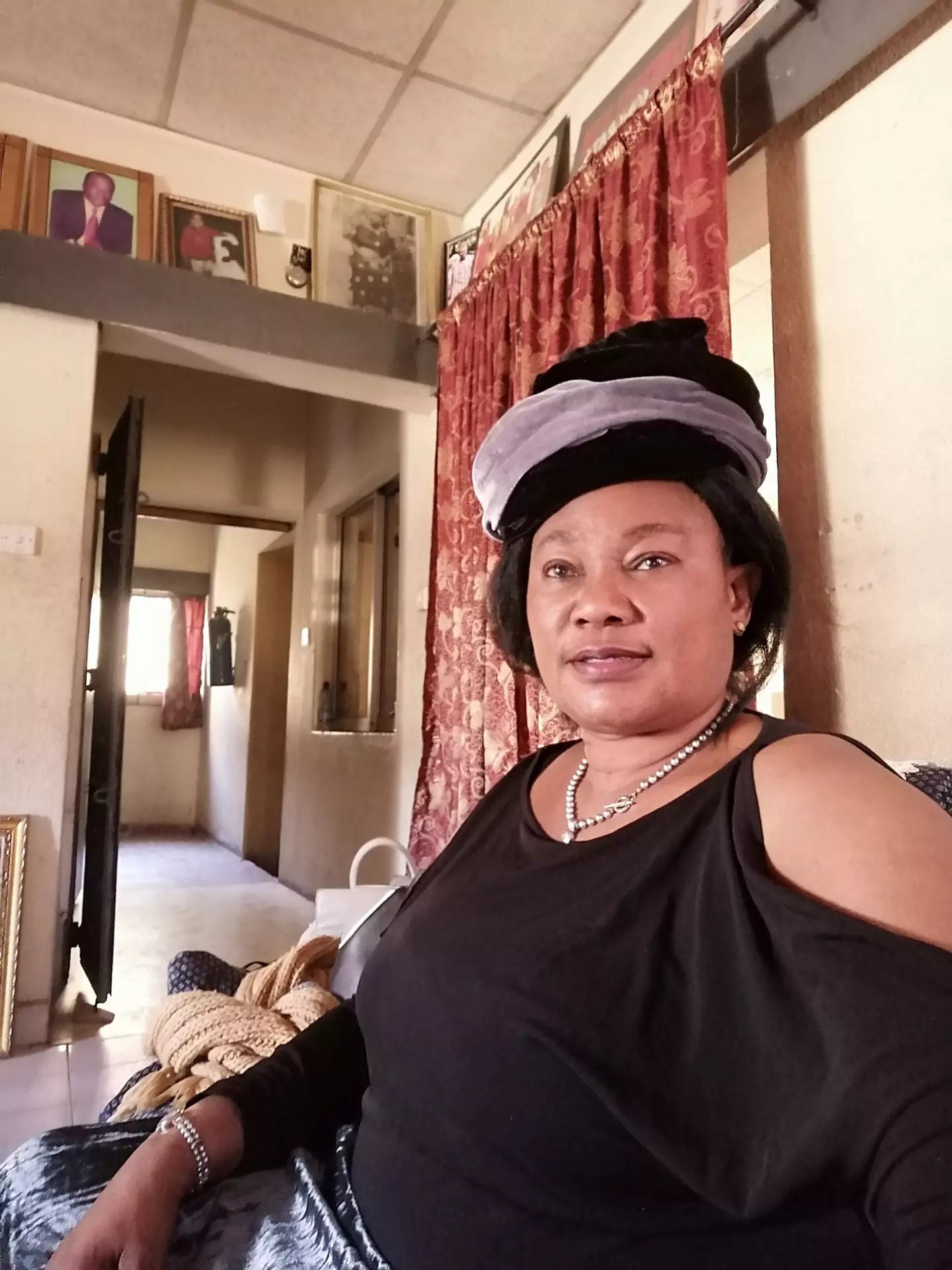 charity fred
commented:
Greetings, I apologize for writing about investment, I know it has nothing to do with this page, but this is for your own benefit, it doesn't matter where you are from this is for everyone, if you have email account, computer/ phone you can earn $5,600 with the minimum investment start up of $500 in 14 days investment. Registration free No hidden fee No risk involved If you are interested for more information.🧳💰 hit my DM 🤝 interested only.
George Pablo
commented:
Trade Anywhere in the World: All trading is done online. Thus you can trade from any laptop or smart phone as long as you have an internet connection. There is no centralized trading exchange and all trades are carried out electronically and likely commission free, The more stock value increases, the more your profits will increase. Also, you can withdraw your capital whenever you want! I will show you how to earn extra income independent.you can earn every weekly, I will guide you through your trading and give you the best chance for a possible successful outcome it's step by step message let get started.
كَم كان الدَّهر جميلاً عند تحدُّثي مع شخصٍ أكنُّ له احتراماً وتقديرا...
The Lord is coming soon, He doesn't want to come and find you sleeping, He doesn't want to come and find you unprepared...Get set for YOUR LOVEWORLD SPECIALS & PRAISE-A-THON with PASTOR CHRIS and PASTOR BENNY January 25th-31st 2021 @xcellentspirit @sandraakhigbe
PREPARE FOR HIS COMING Mega Harvest Of Souls into the Kingdom ! Hallelujah Hallelujah Glooooooory! #prepareforHiscoming #preparation #3000outreaches #ceaz #abujazone #GraceLivesHere
It's my pastors birthday gloreeeey! #celebratingperfection #POI2501 #happybirthdaypastorsir #CEmidwestzone #CEwarrisouth #CEitsekiri
It's here again. Mega Outreaches across the FCT. Winning souls into the kingdom. #prepareforHiscoming #preparation #3000outreaches #ceaz #abujazone #GraceLivesHere
YOUR LOVEWORLD SPECIALS 🎊💥💃 Your LoveWorld Specials with Our Dear Man of God Pastor Chris and Pastor Benny Hinn. Starting today,Mon. 25th to Sun. 31st January 2021. 🛑 Schedule: Monday 25th 🕕 6pm GMT Tuesday 26th to Friday 29th 🕕 1am and 6pm GMT Saturday 30th & Sunday 31st 🕕 6pm GMT. Showing live on all LoveWorld Networks and ministry platforms. Don't miss out  #YourLoveWorld #blwghanazonea #CampusMinistryRocks
#LTM #Ltmpartners #Febgscwithpastorchris #preparation #yourloveworld #GSConTV
🎥VideoAlert - Watch as Michellelay of Achievers PCF(CE Avenor) shares her experience so far in the ongoing 30 Days Prayer and Fasting with Our Highly Esteemed Regional Pastor. You can also share your video on Kingschat with the hashtags #30daysPrayerandFasting #CeAccraGhanaZone #YourFellowship #YourChurch