5 Days to go on the CEUghoton life changing program, Tagged: INSPIRING GREATER DREAMS & MOMENT OF WORSHIP... Don't miss it #CEUghoton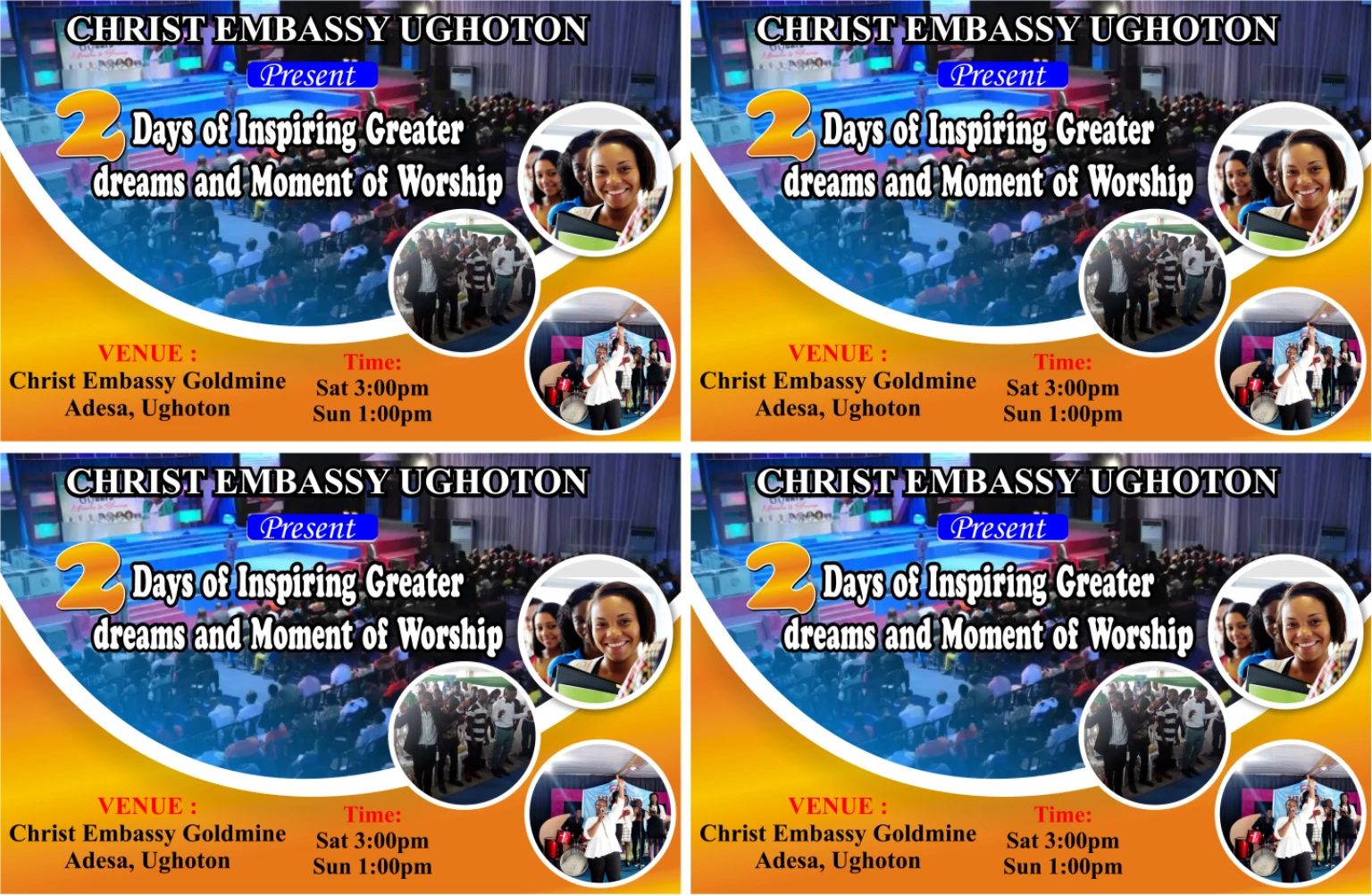 Come with your kids👪 #hlcbenin #hlcbeninwithpastorchris
#oct22 #ceottawafsgrad I am so excited for October 22nd's Graduation Ceremony for Foundation School Grads!! See you all there!!
Thank you Lord for another beautiful year. Happy glorious birthday to me.
Happy birthday sis Chidima the best, keep flourishing #crvz #teamcalabarrocks
Exceptional me #hlcbenin #hlceninwithpastorchris
#BLESSED2BLESS1031...THANKFUL FOR OCTOBER....let the blessings FLOW ... ARE YOU READY???
Happy birthday my dearest brother Yomi Olujimi! Glorious things are spoken of you. You are blessed and highly favored Enjoy your day.