The Healing School : YOUR LOVEWORLD PHASE 5 WITH on KingsChat Web
YOUR LOVEWORLD PHASE 5 WITH PASTOR CHRIS That moment we have all been waiting for is here again! Your Loveworld Phase 5 with Pastor Chris commences today @ 7pm (GMT+1)/2pm EST. Get ready to be transported into new levels of glory. To participate, log on to www.enterthehealingschool.live Invite your friends and family to participate with you. God bless you #YourLoveworld #healingtothenations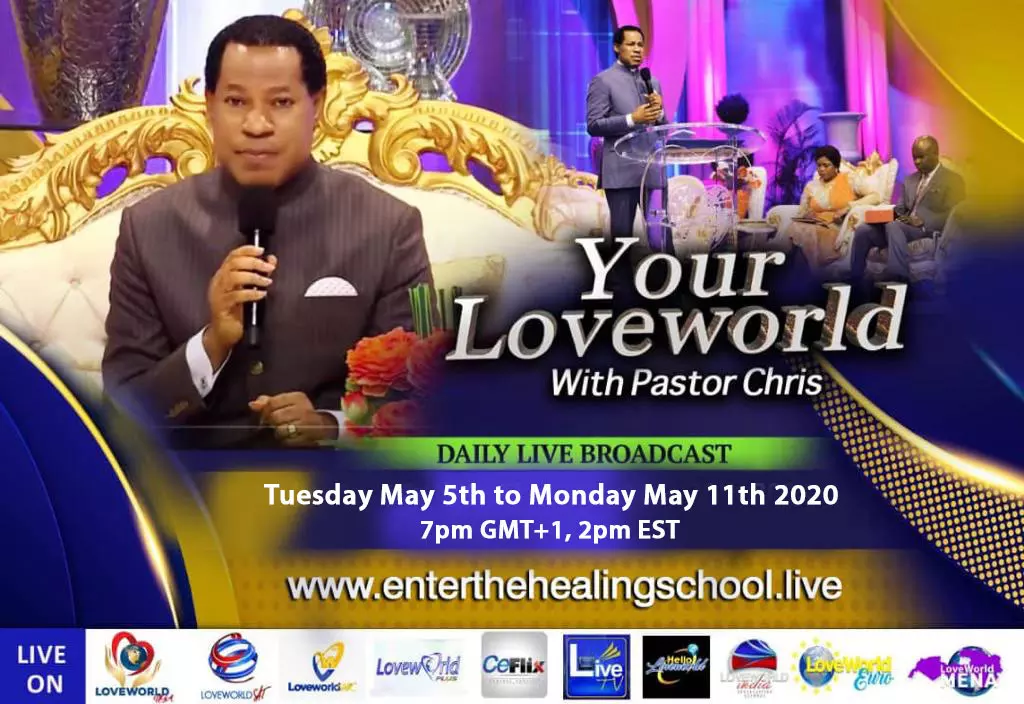 Finished with Day Two of WORD FEST. I am so fulll... 😋🥳💃💃 Special gratitude to our dear Man of God Pastor Chris PhD, Dsc. DD. I love you dearly.
Its hot, fresh and incredibly educative and informative...coming soon on STDL #BEPC #BECommunity #STDL
My ideas are from God and they produce massive wealth for me and for the work of the ministry. My ideas are heavenly.🥰👌 #WordFest2020 #WordFest #WordatWork #CeAccraGhanaZone #AchieversPCF #Achievers3 #CeAvenor #PCDL
Have lunch with the Word! Join us this and every Wednesday @ 12noonGMT. bit.ly/accraonlineservice #CeAccraGhanaZone #OnlineLunchHourService
Happy birthday Esteemed Sister Helen Ma 🎂Thank you for the great work you're doing.I love and celebrate you.
If you don't ask for your inheritance why ask for forgiveness.. I HAVE RECEIVED FORGIVENESS AND AN INHERITANCE #wordfest #wordfest2020 #wordatwork #CeAccraGhanaZone #PCDL #OvertakersPCF #LoveworldArena #LAA
I'm involved in building God's temple. Hallelujah #wordfest2020 #wordfest
Did you catch up with today's message ????? Share with us what you learned in the comments below. #wordfest #wordfest2020 #campusministryrocks
Happy birthday my dearest... always happy cheerful and helpful.. love you plenty.