CELVZ: THE CONNECTION STARTS TOMORROW ~ on KingsChat Web
THE CONNECTION STARTS TOMORROW ~ IT'S THE INTERNATIONAL MEDIA CONNECTORS CONFERENCE XPANDED Firstly Do Register & Invite Several To 👇 https://kingspass.org/f/imcc2020expanded/celvz There's More: 👉 YOU Can Host Viewing Centre/s 👉 Host Watch Parties 👉 Rep In Our Branded Tops/Designs 😎 Connector Is The Key Word. Who Are YOU Connecting To Gain Knowledge For Kingdom Advancement & Personal Advantage. We'll See @ The Backend 👇 https://kingspass.org/f/imcc2020expanded/celvz #CELVZ #imcc2020 #connect #TheYearOfPerfection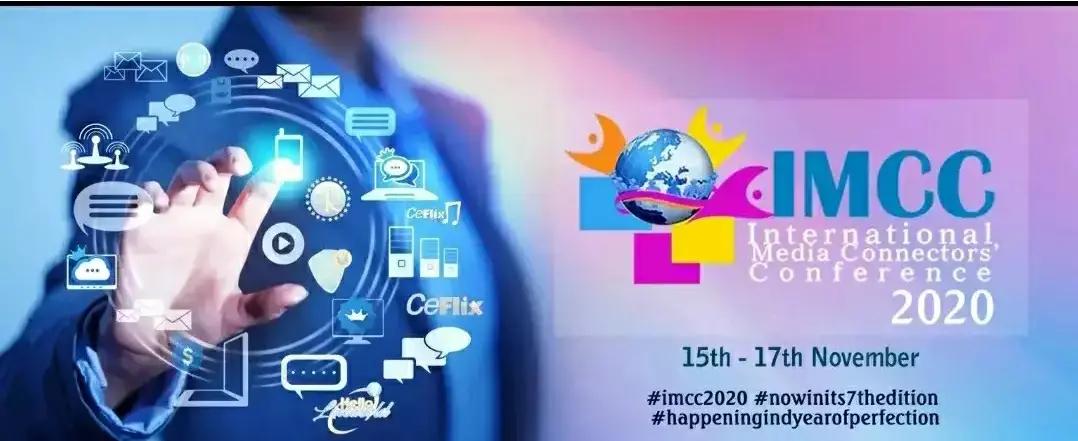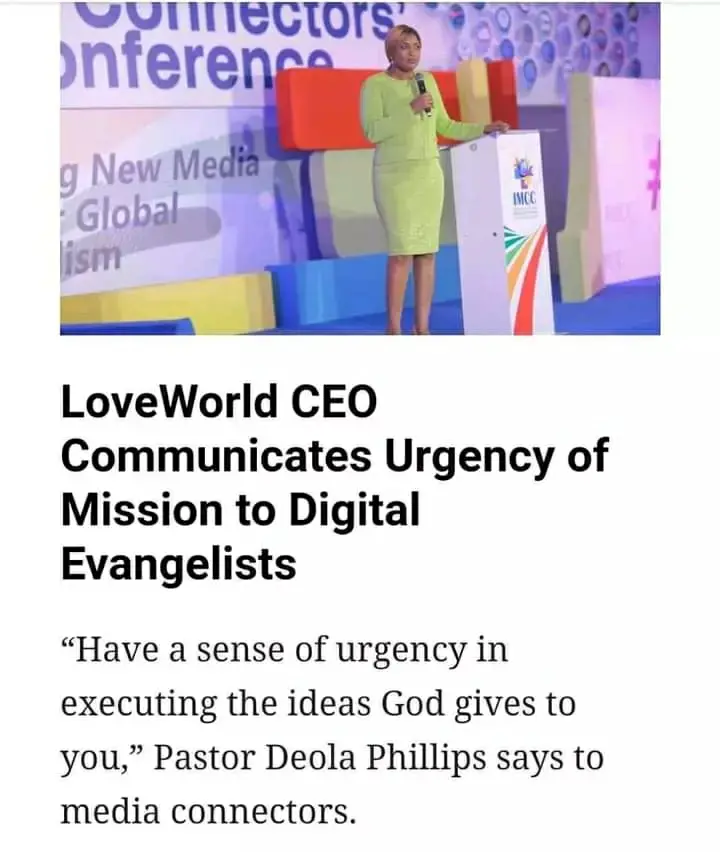 Loveworld Ladies Network - Prayer Outreach (DSP UK Zone 3) Theme: Recreating Your World How do you change your life? And where do you get the power to do so? #LLN                                #LLNDSPUKZONE3      #Recreatingyourworld               #DSPUKZONE3
HAPPY BIRTHDAY SISTER REJOICE OCHUKO  WE CELEBRATE YOU! Sign up to partner @ https://live.internetmultimediaonline.org/onlinepartnership For more information on how to partner please call +2348123445880
You have captured and consumed my love HOLYSPIRIT...ALL I SEE IS JESUS I SING JESUS.....
Happy birthday sir... Thank so so much sir for your investments and love ....Especially your patience as you teach and show us the ways of our dear man of God. Thank you for being a father as you raise us for ministry to make greater impact. We love and appreciate you dearly sir.
#HSCEottawa #christembassyottawa #canadaregion
CELEBRATING A MAN FULL OF GOD'S GLORY, CELEBRATING A PASTOR OF PASTORS, THANK YOU HIGHLY ESTEEMED PST SIR FOR YOUR IMPACT-HAPPY SUPER SPECIAL BIRTHDAY TO YOU SIR AND CONGRATULATIONS.
Emerald Cell Dagenham DSP UK Zone 3. Prayer Outreach. As we Prayed, changes have taken place. #LLN #LLNDSPUKZONE3 #Recreatingyourworld #DSPUKZONE3
'LET YOUR DREAMS GROW ' # LLN # RECREATING YOUR WORLD #DSPUKZONE3 # EMERALD CELL🤏🤏🙏
With Shouts of Praise, we celebrate our Highly Esteemed Regional Pastor Sir!!! We thank you Sir for all you do for us in the LW Nation and EWCA Region. Thank you for loving us specially in CE Tanzania & teaching us to follow our dear Man of God. Your stand in the gospel and audacious faith is worth emulating. We love and appreciate you dearly Sir. #PerfectPAI #CETANZANIA
ONGOING LGN EXHIBITION CHRIST EMBASSY ONITSHA ZONE ZONAL CONNECT #LGNCONNECT #LGNEXHIBITION #LGNRULES #LGN #PDD