CE Lagos Zone 2: CELEBRATING PERFECTION !!! HAPPY BIRTHDAY on KingsChat Web
CELEBRATING PERFECTION !!! HAPPY BIRTHDAY DEAR ESTEEMED PASTOR GEACE JOUSHA THANK YOU SO MUCH FOR YOUR UNWAVERING COMMITMENT AND DEDICATION TO PARTNERSHIP WE LOVE YOU DEARLY #celagoszone2 #partnershipdepartment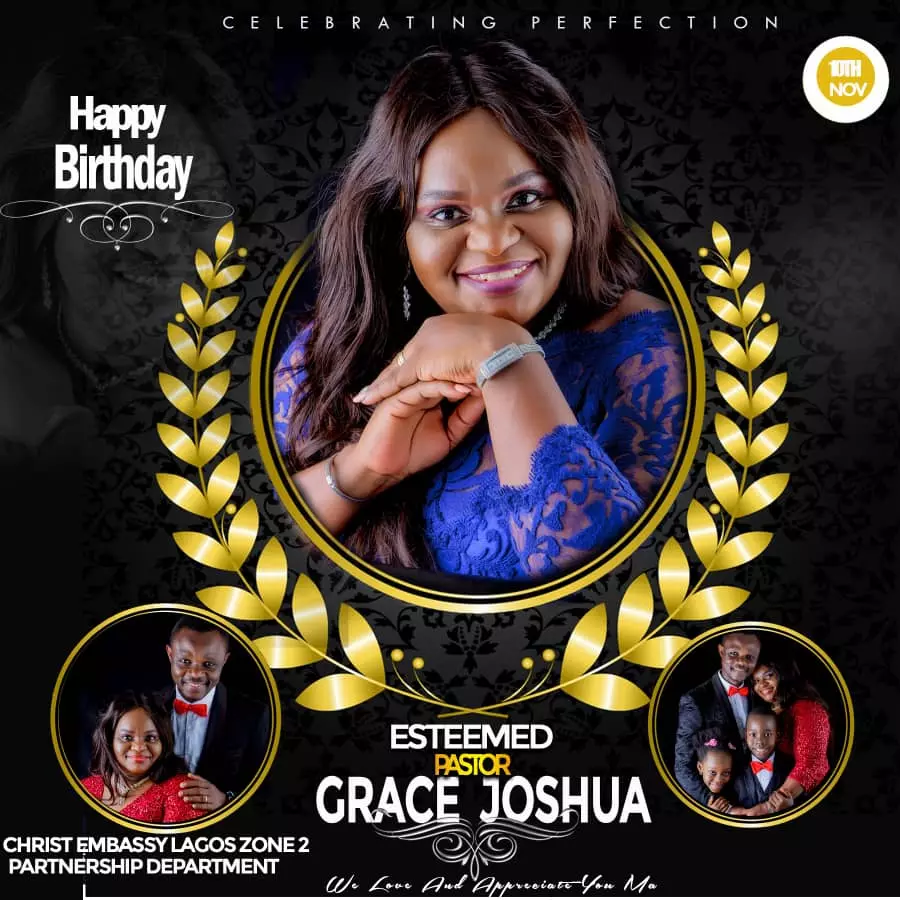 Pastor Chinyere Ndubuisi
commented:
Happy birthday Esteemed pastor Grace. This is a season of promotion and increase for you. I rejoice and celebrate you today as always. Congratulations
Love: causing the number of our days to always be an advantage" _(Always we are mindful that spirits don't age)_ . . . #Zeali #00i. www.LaFe.mx
Recreating your world. Prayer outreach #LLN #LLNDSPUKZONE3 #Recreatingyourworld #DSPUKZONE3
What a miracle it is to know that Jesus is Alive. I'm alive to God. Hallelujah!
3 DAYS to REON GLOBAL RHAPSODY OUTREACH _ REON G. R. O 🌍🌏🌎 The REON Global Rhapsody Outreach is here!!! REON G.R.O!!! It's just got Bigger and Better!! Glory to God!! Register today on: www.reoninternational.org/onlineglobaloutreach #reon2020 #worldevangelism #globalrhapsodyoutreach #rhapsodyofrealities